Sulli and Min-ho's couple shoot for Vogue Girl
Well don't they look pretty together. The stars of the upcoming gender-bendy rom-com To the Beautiful You have already jumped on the couple photo shoot bandwagon in a spread for Vogue Girl, sporting very similar looks, as drama heroes and their crossdressing heroines are wont to do. Why not do some drama promo and get some practice snuggles down in the meantime? It's a win-win.
The remake of Hana Kimi stars f(x)'s Sulli as a girl who poses as a boy to go to an all-boys' athletic school, and SHINee's Min-ho as the hero, Kang Tae-joon, a genius high jumper. I… don't even know what a genius high jumper is or how he differs from a regular high jumper, but in any case, he hits a slump that pushes our heroine Gu Jae-hee into dressing up as a boy to be by his side.
She's no more stripped of her girlish looks than any of the crossdressing actresses before her (funny to think how many, actually), but that's never been a strict rule of the genre. We just go with it, like we believe in body swaps and time jumps and genius chaebol heroes. Everyone will believe she's a boy and that's that. Gender-bending aside though, the look is really cute on her.
The 16-episode drama promises fun and fluff. Let's pray to ye drama gods that it also comes with a beating heart. To the Beautiful You premieres August 8 on SBS.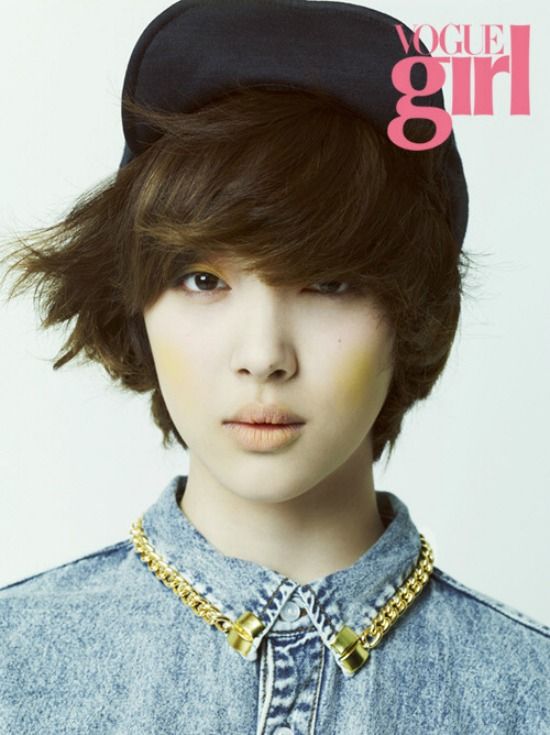 Via Sports Chosun
RELATED POSTS
Tags: Min-ho, photo shoots, Sulli, To the Beautiful You