Stills and teaser for The Great Seer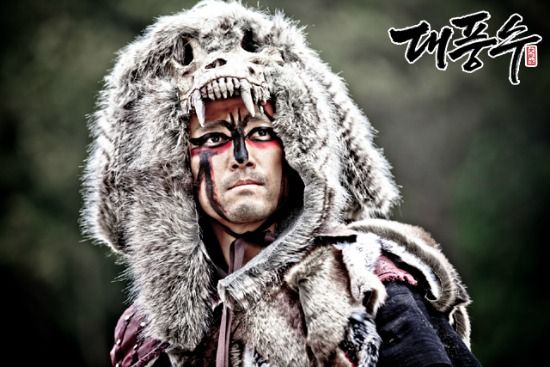 Damn, that is one epic headdress. I'm not that wowed by the posters for the upcoming fusion sageuk The Great Seer (Daepoongsoo), but the stills of Ji Jin-hee as the savage warrior are kinda rockin' my socks off. Is it too much to hope that the drama spends more time with war-paint-warrior Yi Seong-gye than stately-future-king Yi Seong-gye?
The 36-episode drama stars Ji Sung and Song Chang-eui as rival scholars of divination who rise to great power and determine the fates of kings. The historical figure at the center of this power struggle will be Ji Jin-hee's General Yi, the person who will eventually overthrow the nation of Goryeo and become the first king of Joseon. Ji Sung plays a gifted seer who can read others' pasts and futures, which — wouldn't you know it — comes in mighty handy when it comes to winning wars and usurping kingdoms.
Jo Min-ki plays Yi In-im, the official who takes control of Goryeo in King Gongmin's death. He's Song Chang-eui's father, but the complication is, his wife (played by Lee Jin down below in the early era stills, later to be played by Lee Seung-yeon) is also Ji Sung's mother. So we're looking at a half-brother (or step-brother) rivalry with a birth secret, in the midst of this seer war.
Kim So-yeon plays Ji Sung's main love interest, and Lee Yoon-ji plays Banya, Ji Sung's first love. She goes from gisaeng to king's concubine and bears a future king of Goryeo, whom Yi In-im will enthrone at the ripe age of eleven. So the political war will really be between all the characters who pull the strings behind the throne, which seems to be the theme running through the whole drama.
I wish the posters were more interesting, given the stunning visuals in some of the stills, and the teaser is nothing but a tease, but I think I honestly might tune in just to see Ji Jin-hee workin' that war paint. It's interesting that SBS's Monday through Thursday lineup from Faith to The Great Seer will be an almost continuous late-Goryeo chronology. Something tells me that Choi Young might have felt differently about the seemingly harmless teenaged Yi Seong-gye had he seen the grown-up version here.
The Great Seer premieres next Wednesday October 10 on SBS.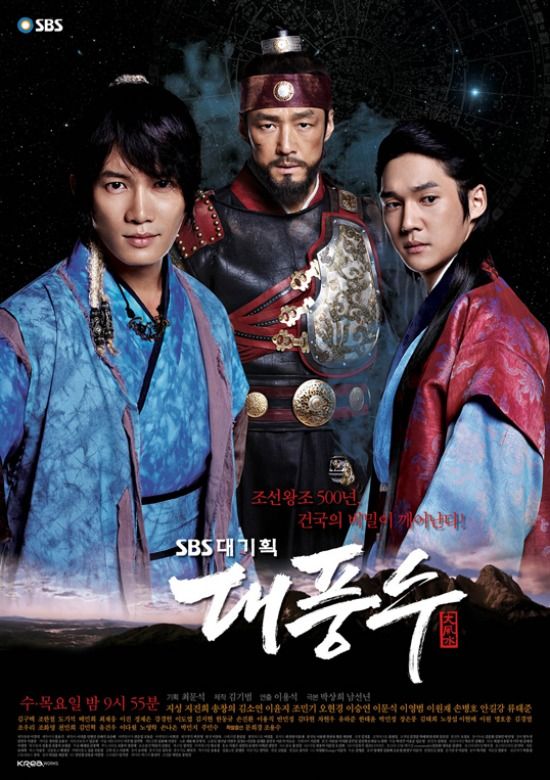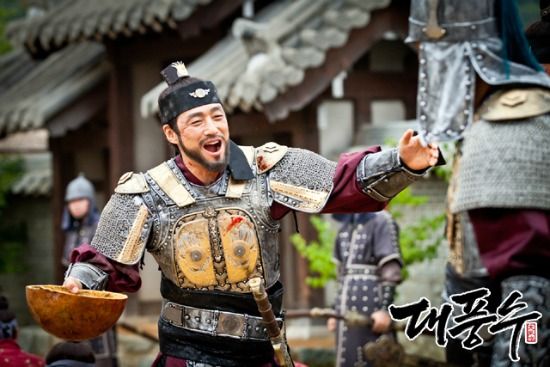 Via SBS
RELATED POSTS
Tags: Ji Jin-hee, Ji Sung, Jo Min-ki, Lee Jin, Song Chang-eui