Kim Haneul back with romantic melo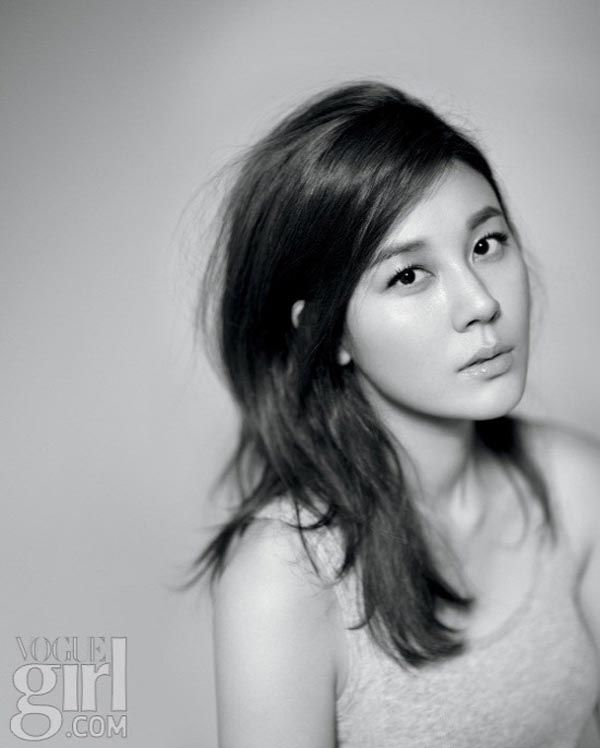 Kim Haneul seems to be doing well alternating between film and drama roles, and since her last one was in a hit drama (A Gentleman's Dignity), it's time for her to take up her next movie: a project titled The Mood That Day.
It sounds like a thoughtful melo-romance, and the descriptions call attention to its atmospheric, sentimental tone. The plot unfolds over the course of 24 hours as a man and a woman who happened to sit next to each other on the train fall in love in Busan, an unfamiliar city (to them). I'm getting vaguely Before Sunrise vibes from the setup, though I think location is key to shaping the mood.
The Mood That Day has actually been in the works for quite some time, and Kim Haneul was set to star in it all the way back in 2006—where her co-star would have been a not-yet-famous Kang Ji-hwan. That cracks me up, since the two have been in numerous projects together over the years and feel like a familiar married couple (in my mind, that is): They started with a CF when she was a rising star and he was a no-name actor, then romanced each other in 90 Days' Time to Love and the movie version of Level 7 Civil Servant. When the project fizzled seven years ago, the CEO of the production company developing the film promised to work with Kim in the future, though she has since passed away.
Now The Mood That Day is being revived by the CEO's former colleagues, and Kim Haneul is finalizing contract negotiations while the production courts potential leading men. I guess it would be too much to hope for yet another Kang Ji-hwan reunion… OR WOULD IT. It's only a bad thing if the pairing doesn't work, and I'm pretty sure these two crackle together. Get on it!
Via Star News
RELATED POSTS
Tags: Kim Haneul