Lee Dong-wook up for fugitive-thriller sageuk drama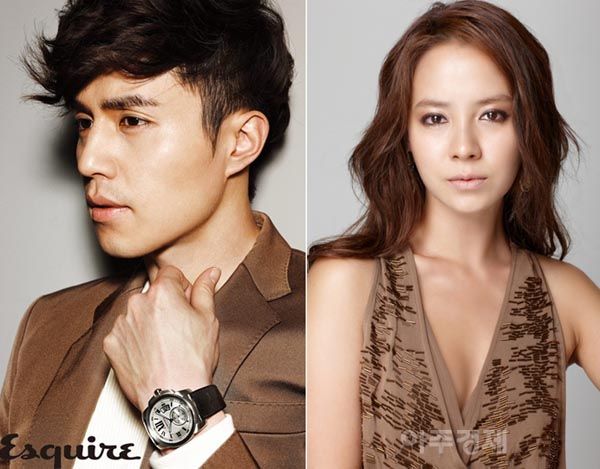 We've had vague, noncommittal rumblings of these casting possibilities, but now the production of sageuk drama Mandate of Heaven is swinging into action with a bevy of official press releases. None of these castings is finalized, but we do have confirmation that Lee Dong-wook (Scent of a Woman), Song Ji-hyo (Crime Squad), and Yoon Jin-yi (A Gentleman's Dignity) are strong contenders for the roles. (KBS is currently awaiting their replies.)
It's a historical series infused with a thriller vibe; the show's being dubbed a "Joseon-era Taken" and "Joseon Ajusshi." Set during the reign of King Injong, who only ruled for a short period due to illness, our hero (Lee Dong-wook's potential character) is a royal physician desperate to cure his ailing daughter. He becomes a fugitive when he gets entangled in an assassination plot to poison the king, and fights to save both his daughter's life and his own.
Song Ji-hyo's character is the royal nurse who falls in love with our hero. I really wish they'd give more info on her since she's an actress capable of being dynamic and interesting; let's hope she gets some meaty character details to work with. Yoon Jin-yi, a fresh face who earned some name recognition playing Meahri in A Gentleman's Dignity, will play the daughter of a bandit who ends up on the run with the hero. This oughtta be a nice change of pace for her, taking her from Meahri's privileged whiny princess to simple-minded village tomboy. Thank goodness.
The drama will be rife with court intrigue and political machinations, which makes this tonally a curious departure for our production team. Writer Choi Min-ki and PD Lee Jin-seo have worked together a couple times, but their credits point to much lighter, brighter projects. They both worked on the comedic Birth of the Rich, while the PD also has the workplace rom-com Baby-Faced Beauty on his resumé. He does also have a Joseon-era sageuk to his name… but it's the wacky and often-unintentionally hilarious Strongest Chil-woo, which I'm not sure is the most ringing endorsement.
Mandate of Heaven is a KBS Wednesday-Thursday offering set for 24 episodes and will air after IRIS 2. That puts its premiere in April, and filming begins in March. With the script reading slated for later this week, I expect these castings to finalize very soon (despite the wave of "They're still considering! No confirmations yet!" statements that were issued at the last minute).
RELATED POSTS
Tags: Lee Dong-wook, Mandate of Heaven, Song Ji-hyo, Yoon Jin-yi