Joo Ji-hoon reunites with Naked Kitchen director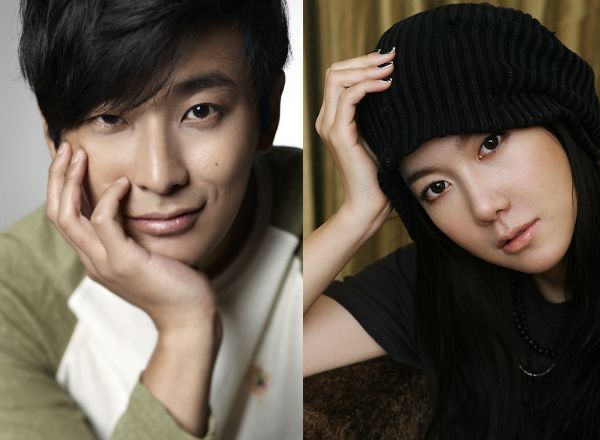 There's a new romantic comedy film in the works by director Hong Ji-young of Naked Kitchen, and she's looking to reunite with Joo Ji-hoon (Five Fingers) for a third time (she also did some work on the script for Antique Bakery). Exciting, since those are the projects of his that I like most.
The new movie is called The Night Before the Wedding, which is great — it's a very evocative title, and I'm already imagining all sorts of insanity, drama, and potentially life-altering choices on the brink. The casting is still in "considering" stages, as are his possible co-stars: Lee Jia (Me Too, Flower) and idol-actor Taecyeon (Dream High). Trust me, I'm just as confused as you are with the combo. Also, I never put too much stock in Lee Jia casting stories because she's in consideration for every role ever and never signs on, but for now she's a maybe.
The movie will be about the loves of eight men and women, which helps explain the not-quite-meshy combo of three actors, but it also makes me a little warier of the project. Sure, Love Actually was cute. But then there was Valentine's Day and New Year's Eve and Garry Marshall has singlehandedly made me hate movies about holidays. I do expect Hong Ji-young to inject the thing with her quirky sensibility, so I'm hoping that it won't end up the same old throw-every-star-in-the-blender setup, with a dash of rom-com tropes, pureed on super speed.
I can see it being loosely tied together in theme across various characters and many weddings, or having all the characters converge on one wedding's eve. The latter has more potential destruct-o power (near nuclear), but that also sounds more fun. Can't wait to see who else joins the cast, so we can get some match-ups going.
The Night Before the Wedding plans to start shooting this spring for a release later this year.
Via Star News, OhMy News, Hankook Ilbo
RELATED POSTS
Tags: Joo Ji-hoon, Lee Jia, Taecyeon