Lee Shi-young earns spot on national boxing team
How cool is this? Lee Shi-young, who took up amateur boxing a few years ago, has now qualified to be part of South Korea's national boxing team. Dude. That's awesome. I recall reading headlines that she was hoping to make the Olympic team, and now she's one step closer to that goal.
Lee Shi-young, age 31, won her match in the final round for the national team tryouts on April 24 against her 19-year-old opponent (score 22-20). She's the first celebrity to become a national team athlete for any sport. She competed in the 48kg weight class (Flyweight) but plans to compete at this year's nationals in October in the 51kg category, since there is no 48kg class at the Asian Games.
All this while filming movies and doing the whole actress rigamarole as well; her last movie was rom-com Men: An Operating Manual (or How To Operate a Man), which performed fairly well at the box office and generated positive word of mouth.
I think it's pretty remarkable that Lee Shi-young has made it all the way to national athlete status having only begun the sport in 2010, in preparation for a drama role. And even then it wasn't that her Playful Kiss character even used those skills onscreen, but (if I recall correctly) that she used boxing to get into shape. She found herself enjoying the sport and kept up with it, and must've just had a natural aptitude for it. Congrats to her, however far she advances from here!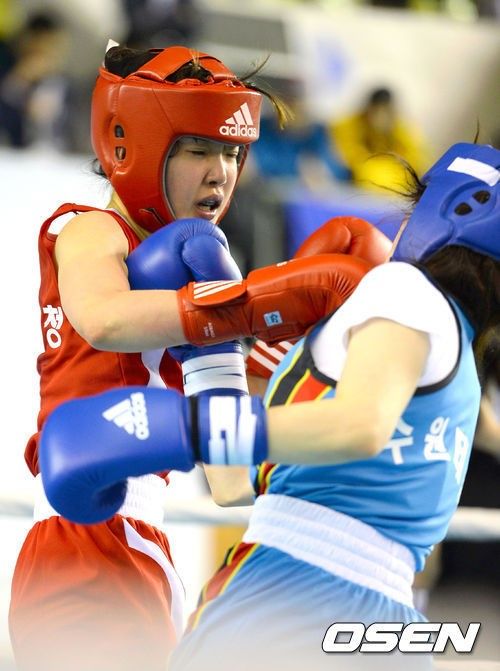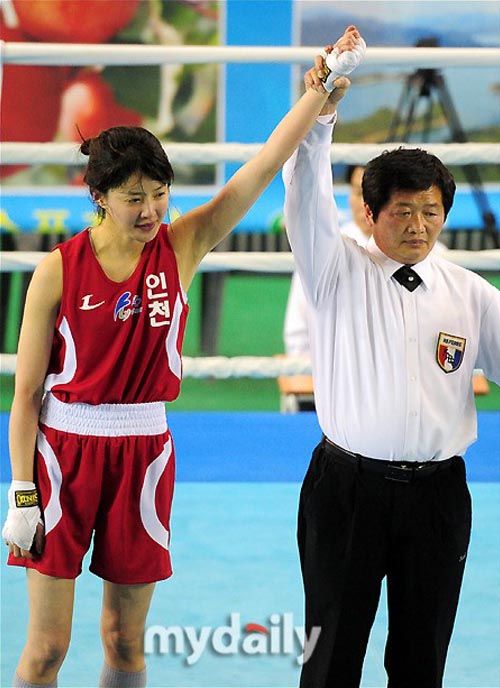 Via Osen, Review Star
RELATED POSTS
Tags: Lee Shi-young