First teaser and stills for Queen's Classroom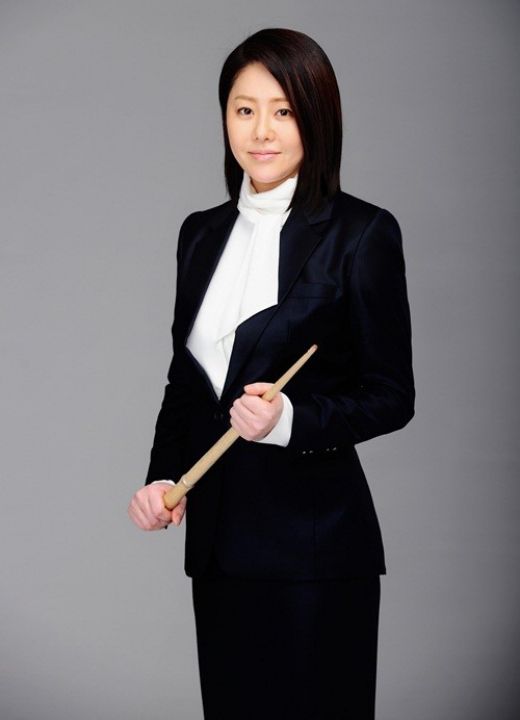 Here's our first look at Queen's Classroom, the new Go Hyun-jung drama set to air on Wednesdays and Thursdays on MBC. It's a remake of the Japanese drama Jyoou no Kyoushitsu and stars Go Hyun-jung as a strict new teacher at an elementary school, who rules her class with an iron fist. Kim Sae-ron (Ajusshi) and Seo Shin-ae (Incarnation of Money) headline the young cast of sixth-graders who will suffer her wrath. But yunno, character-building wrath.
Already her stiff schoolmarm costuming makes me feel stifled and scared, and it says so much about her. You just know Go Hyun-jung is having a grand ol' time playing up the frightening ice queen, but therein lies the comedy I think, because based on other people's reactions in the teaser, it's going to be played for humor as well as drama. I love that as soon as she arrives, the students are declaring that they'll drop out. Of sixth grade?
The 16-episode drama will be helmed by the PD of Feast of the Gods and penned by a pair of new writers, and tells the story of a teacher who chooses to overcome an irrational society by absolute and unwavering dictatorial rule, and the students who don't submit to her will, and stand up to oppose her. Why does it sound more like a revolutionary war epic than a drama about the sixth grade? Either school got a lot harder since my day, or this is going to be one hyperbolic drama.
Queen's Classroom follows When A Man Loves and premieres June 12 on MBC.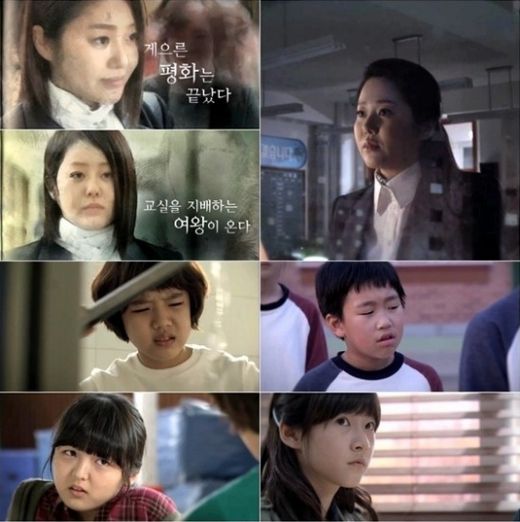 Via Osen
RELATED POSTS
Tags: Go Hyun-jung, Kim Sae-ron, Seo Shin-ae