Movie Review: Pieta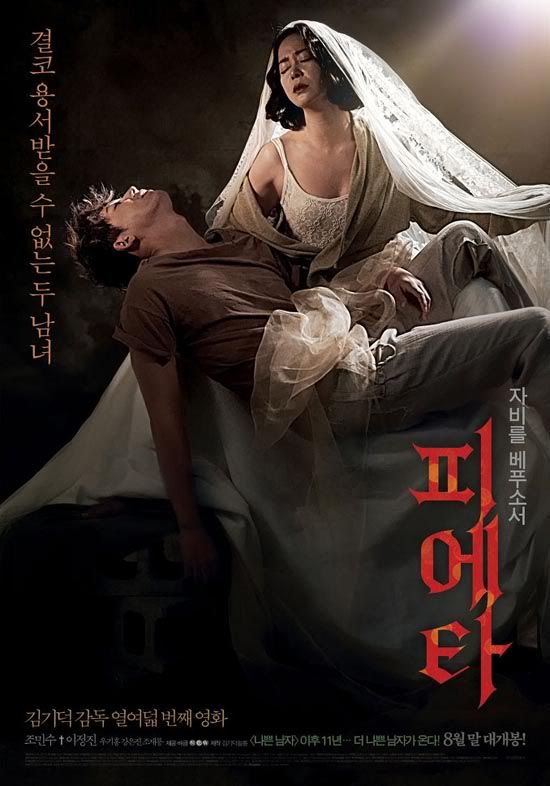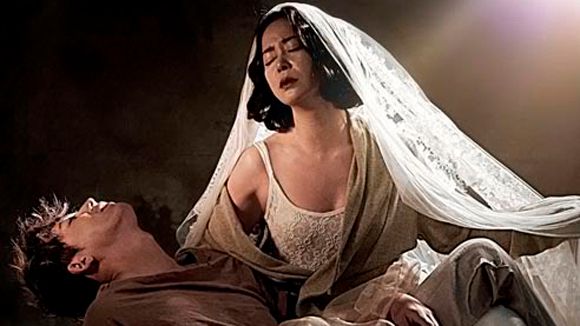 Continuing director Kim Ki-duk's legacy of grisly subject matter and general unpleasantness, Pieta made a curious splash at foreign film festivals as well as abroad, earning the Golden Lion award at the 69th Venice International Film Festival as well a few best actress awards for its leading lady, Jo Min-soo, and plenty for its PD, the man behind such films as The Isle and the more palatable 3 Iron, and one who gives himself a passing mention in the opening credits with: Kim Ki-duk presents a Kim Ki-duk production, executively produced by Kim Ki-duk, written and directed by Kim Ki-duk, in the 18th film by Kim Ki-duk. (Addendum: Kim Ki-duk is a special snowflake.)
With its Oedipal theme and scenes of sexual violence, regular violence, cannibalism, animal cruelty, incest, torture, maiming, and suicide, Pieta lacks anything close to what we'd consider an enjoyable experience at the movies—so it seems counterintuitive to say that this is probably the most commercial film Kim Ki-duk has made in years. Whether that's to Pieta's benefit or not is up for grabs.
And that's not to say there isn't anything to see here, but this isn't one of those cases where I'd caution viewers to hold their breath and wade through the stomach-churning moments because the message is worth it in the end, or because the violence serves a higher purpose. Pieta is not that movie. It does try for a message, and uses a unique voice to try and convey it, but the underlying idea doesn't seem to be the driving force so much as an afterthought and last-ditch attempt to add a sense of real-world meaning to characters who have none. Probably because mommy didn't love them enough.
Note: There will be some spoilers, but I won't give away the ending.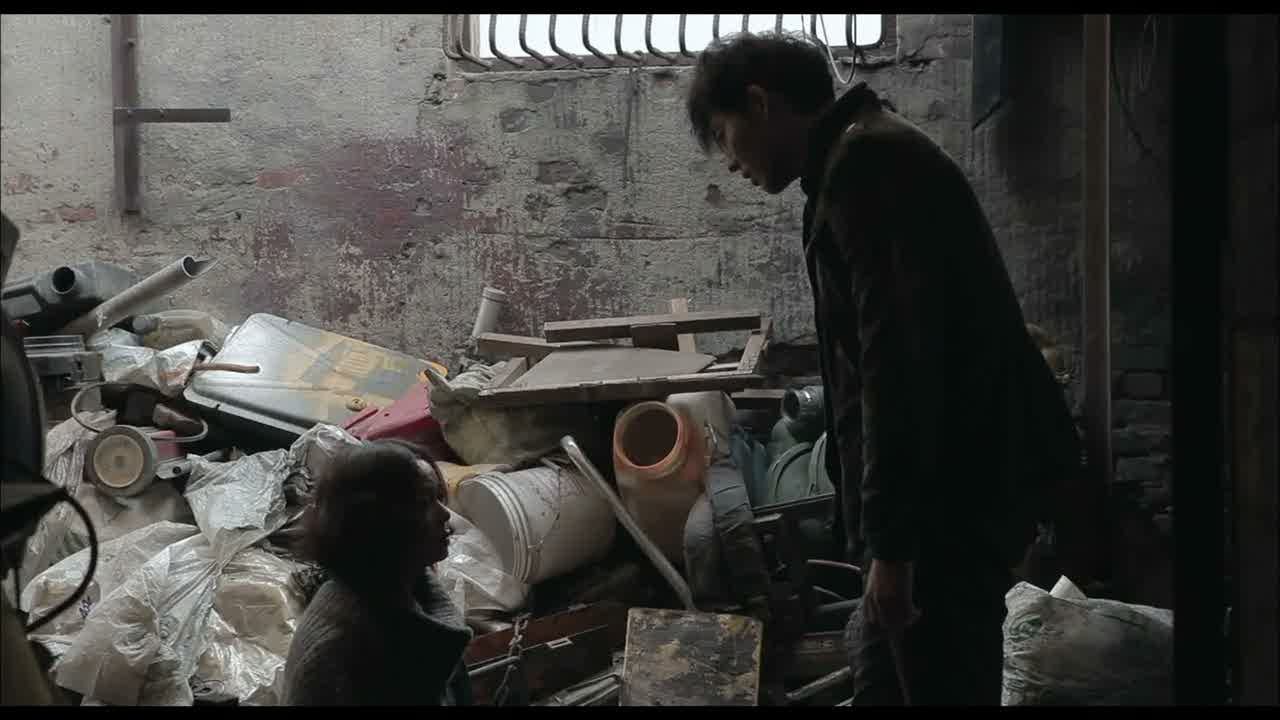 The premise of Pieta revolves around a dysfunctional mother and son relationship after they meet again for the first time since his birth, though all is not what it seems. Our lead has taken to life as a debt collector for a high-interest loan company, though one could describe him as more of a butcher, since he maims debtors with their own machines in order to collect on the insurance claim without care or compassion.
Mom comes into his life late into the game, and through a series of bizarre and terrible tests, proves herself in our lonely protagonist's eyes. There's plenty more to that, which we'll get into, but let me preface by saying: This film is messed up. And, strangely enough, the mother/son incest is the least of this movie's problems.
It takes almost an hour of straight brutality before we even begin to scratch at the story's emotional center, and the middle stretch proved to be the most engaging as I found myself remotely connecting with (and maybe even feeling a little sorry for) our appendage-hating butcher. It's in the second half that the film takes a commercial leap, and—dare I say it, lest Kim Ki-duk come back with his most horrendous film to date—where it more or less chickens out on its intriguing premise. So instead of a movie dealing with the emotional ramifications resulting from a relationship where a grown mother and son live together for the first time with barely a semblance of social construct or morality, we end up with something that won't seem too unfamiliar to those who've seen a revenge film or twenty.
We're introduced to the aforementioned debt collector, LEE KANG-DO (Lee Jung-jin) in a rather unique way, but one that helps to emphasize his loneliness: He moans and groans against a pillow in his sleep, completely unaware of his actions until he finds evidence in the morning. And then he's off to cripple a man behind on his debts, because maiming is Kang-do's job.
Kang-do doesn't look at his victims with the least bit of sympathy at first, since he blames them for their own bad choices. One man in particular leaves his wife alone with Kang-do to net them more time using sexual favors, but Kang-do doesn't take the bait and sneers at the woman (after whipping her with her own bra), "Irresponsibly borrowing and not paying up… People like you are shit."
It's his journey that remains the most engaging throughout the film, even when he commits unspeakable atrocities. Basically, what we're to understand from Kang-do's actions is that he lashes out because he never knew his mother's love, and once he does come to know a mother, he begins to realize his wrongs. The nice thing about the way he's played is that you get that sense all along—that he knows just what he's doing—but that he's become an expert at compartmentalizing. I found myself wondering whether he feels remorse, even as he measures the distance it'd take to drop a man just enough to break his leg. And when the leg doesn't break to his liking, Kang-do goes at the man's kneecap with a rock because he's a winner, darn it.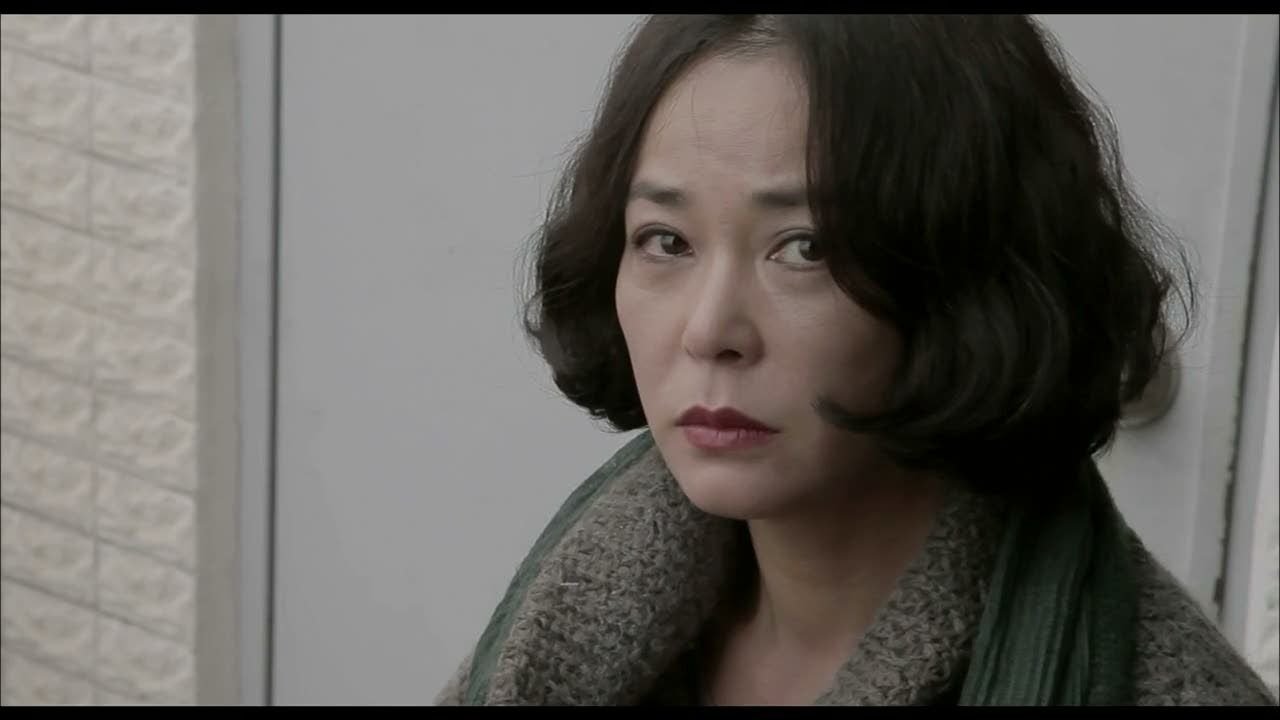 JANG MI-SUN (Jo Min-soo) enters his life suddenly, claiming to be his long-lost mother. In a bizarre sequence, she pushes into his apartment to wash his dishes, clean up the animal guts in his bathroom, and so on, in order to make up for her absence all these years. When Kang-do doesn't believe her she drops to her knees in supplication: "I'm sorry I abandoned you."
She takes his verbal and physical abuse without protest, and Jo Min-soo puts in a commanding performance. Her Mi-sun is a woman deadened by grief and constantly teetering on the edge of despair, at times still as a statue, and at others hurrying through everyday motions with such purpose that you wonder whether she'd devolve into hysteria if she stopped for too long. As time goes by we begin to understand why she reacts the way she does, but in the beginning, she's only Kang-do's regretful mother.
If you've seen any of the trailers for this film, then you're aware of the scene where Kang-do, in disbelief that Mi-sun is his mother, tests her by shoving his hand between her thighs. "You say I came out of here? Then can I go back in?" he asks, because it makes total sense that trying and succeeding to rape the woman claiming to be your mother is the best way to find out for sure.
What's almost just as horrifying (which I bring up only because misery loves company) is how that test is coupled with the one that comes before it: Kang-do offers Mi-sun a piece of raw meat, claiming that if she's his real mother, she'll eat it.
She does, and only as she chews does she and the unfortunate audience see that Kang-do has cut off a piece of his own thigh to feed her, and the brilliant part of Mi-sun's portrayal is that you watch her reactions play out in rapid succession—from her horrified realization, to her revulsion, and eventually her acceptance and desire to prove herself as she swallows. The sexual aggression comes after she fails to convince him through her act of loving cannibalism, and it's only when Kang-do is on top of her and the deed is done that he seems to realize just how unforgivable of a person he is. Better late than never(?).
There are other cast members, but all of them play ancillary roles to our main duo, and most of them are Kang-do's victims with no purpose other than to be victims. (Admittedly, I found it morbidly funny to look at the cast list and find so many individuals identified not by their character names, but by descriptors like: "mother of the man who committed suicide using drugs," or "man who committed suicide by falling," or "man who committed suicide by hanging." And so on.)
It does remind you that we're in a Kim Ki-duk film, though I do think that PD Kim might have been trying to make a point about South Korea's ruthless capitalist system and the toll it takes on working men, even though the film seems to postulate that the debtors got what was coming to 'em. That being said, the furthest Pieta gets toward making that point is having a character mention it, so I'm honestly not sure if it counts.
Interestingly enough, though Pieta is an incredibly violent film in nature, it's not a gore fest. (I'd even venture to say that I Saw The Devil makes for better torture porn, if that's your thing.) So while we know very well that one man is having holes bored through his hand, or another man's arm is being squeezed like a bottle of toothpaste, we never see the actual acts and will cut away before we've seen too much.
That serves as a small reprieve in a movie where so much is centered around what atrocities Kang-do commits against X amount of debtors, even though it starts to get a little tiring to follow him through more than four assignments—especially when the second half consists of him revisiting most of the men he's maimed. Yes, we're supposedly watching him change and evolve his method of thinking (in the broadest way imaginable), and he does that through visiting his debtors and sometimes crippling them or watching them commit suicide. The sequences do have a point, but the welcome mat gets thrown out about twenty minutes in. And that's being generous.
The big change in Kang-do's approach (after his eye-opening sexual assault) comes when he encounters a young debtor and soon-to-be father, one who's at peace with becoming crippled because the insurance claim will help him provide for his child. Kang-do shows mercy for the first time because he envies the man's devotion to his child, a devotion which Kang-do wishes he'd been shown by his parents—and while you get these broad strokes in regard to his character they do tend to remain that way, sometimes infuriatingly so.
Basically, his entire character trajectory can be boiled down to: (1) Kang-do is violent because he had no mother, (2) Kang-do gets a mother and becomes less violent, and reverts to being twelve years old.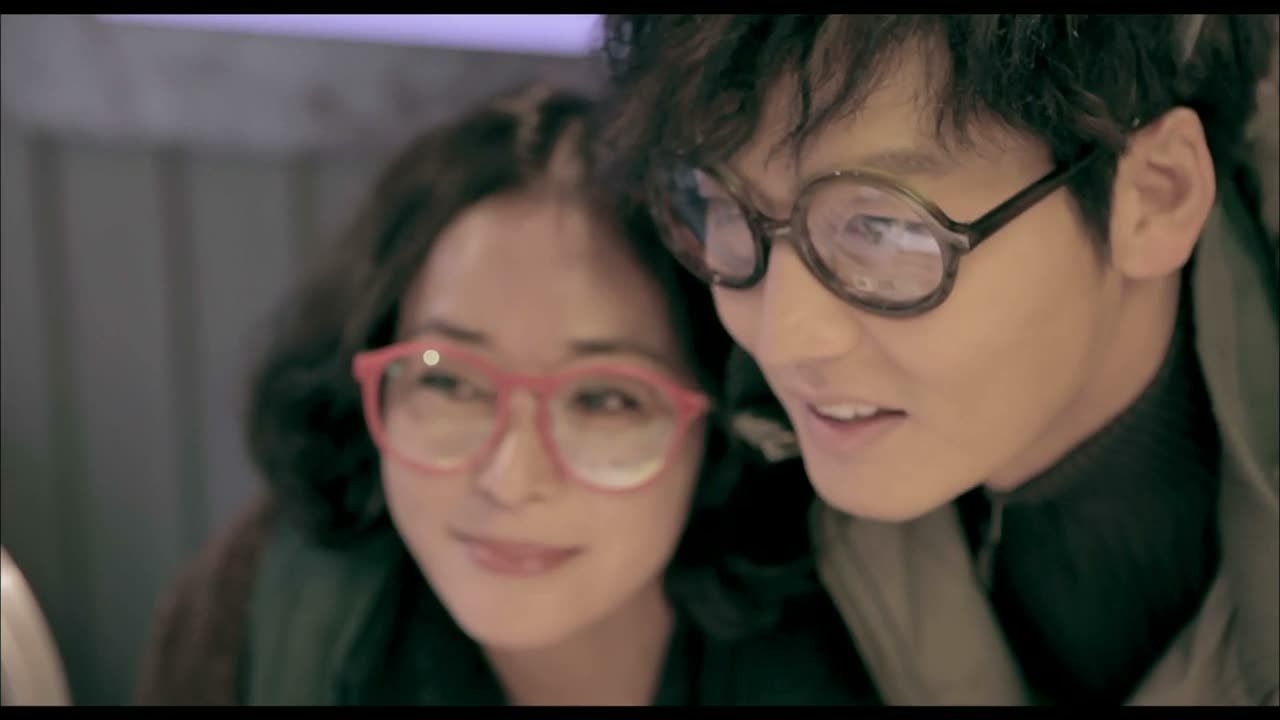 We see Kang-do change his outlook on life fairly rapidly, carried by Lee Jung-jin's very believable performance as a tortured boy-at-heart who only ever wanted his mommy. It doesn't excuse his actions, and the film doesn't attempt to make that argument at all—but it does elicit some sympathy, because you see Kang-do fall deeper and deeper into his devotion for his mother once he comes to believe her.
In that sense, Kang-do provides a very warped perspective into the usual heroic manchild, because he gives in so wholeheartedly to being a child again and experiencing all that he missed. It paints a macabre picture when Mi-sun takes him out for a day of fun, because she's not only holding hands with her unusually tall adult son who's had questionable sex with her, but one she also helped to masturbate while he had one of his pillow-humping wet dreams. It's one of the sexual scenes that actually makes a little sense compared to the others, because you see Mi-sun struggling with uncertainty, understanding, pity, and regret all in the scope of one scene and one very disturbing deed.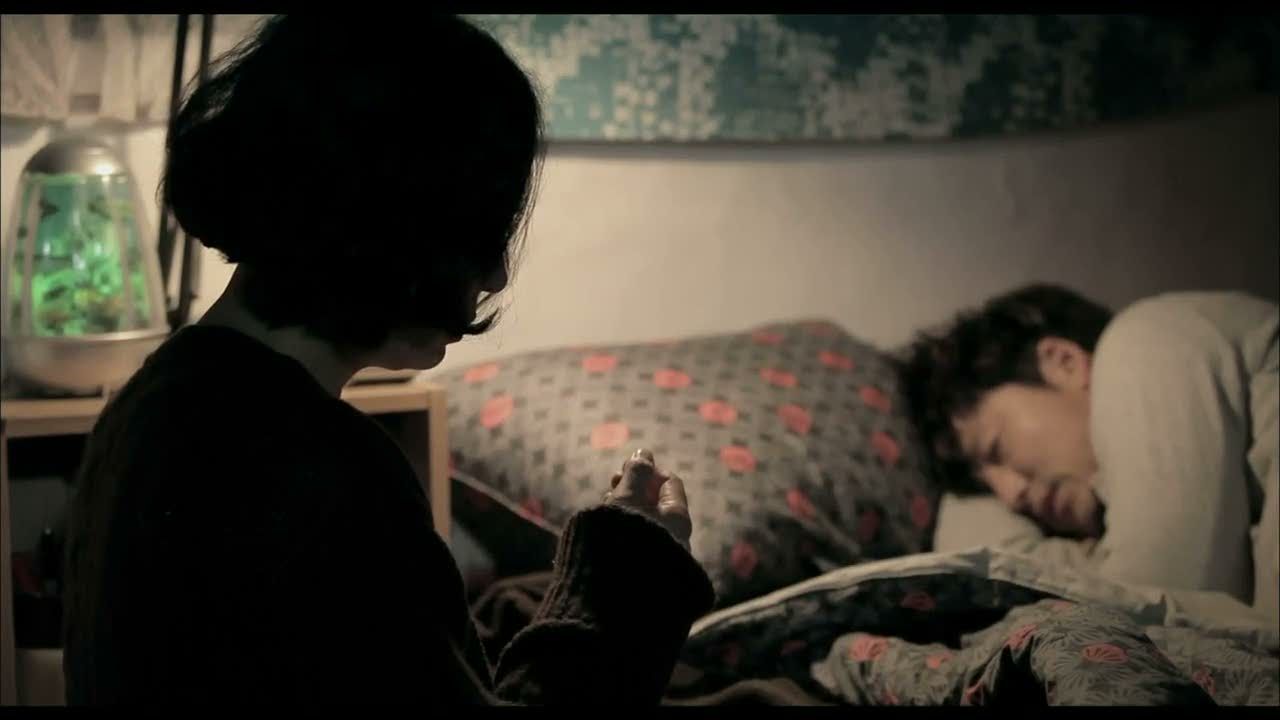 But in the process of learning to love his mother, Kang-do learns how to smile, laugh, and have fun for the first time in his miserable life. It's hard not to feel sorry for him, especially when he becomes so defenseless because of her—all his toughness, all his resilience, seems to disappear overnight. He even admits that he wouldn't be able to go on living if anything were to happen to her, and the sad thing about it is that you can completely believe him in that moment, even though as a character he's just jumped from one extreme to the other by allowing Mi-sun through his defenses.
It's then that the film derails from what it could have been had it tried: While neither the story or characters are flawlessly gripping, what Pieta had in its favor was the exploration of Mi-sun and Kang-do's irrevocably twisted and sick relationship as mother and son, whether that entailed sexual violence, a day in the city with balloon animals, or taking turns busting out someone's kneecap. To have continued to explore their relationship would take storytelling cojones, because all the narrative dots thrown out would have to actually be connected with subtlety instead of one big crayon line haphazardly going from dot to dot.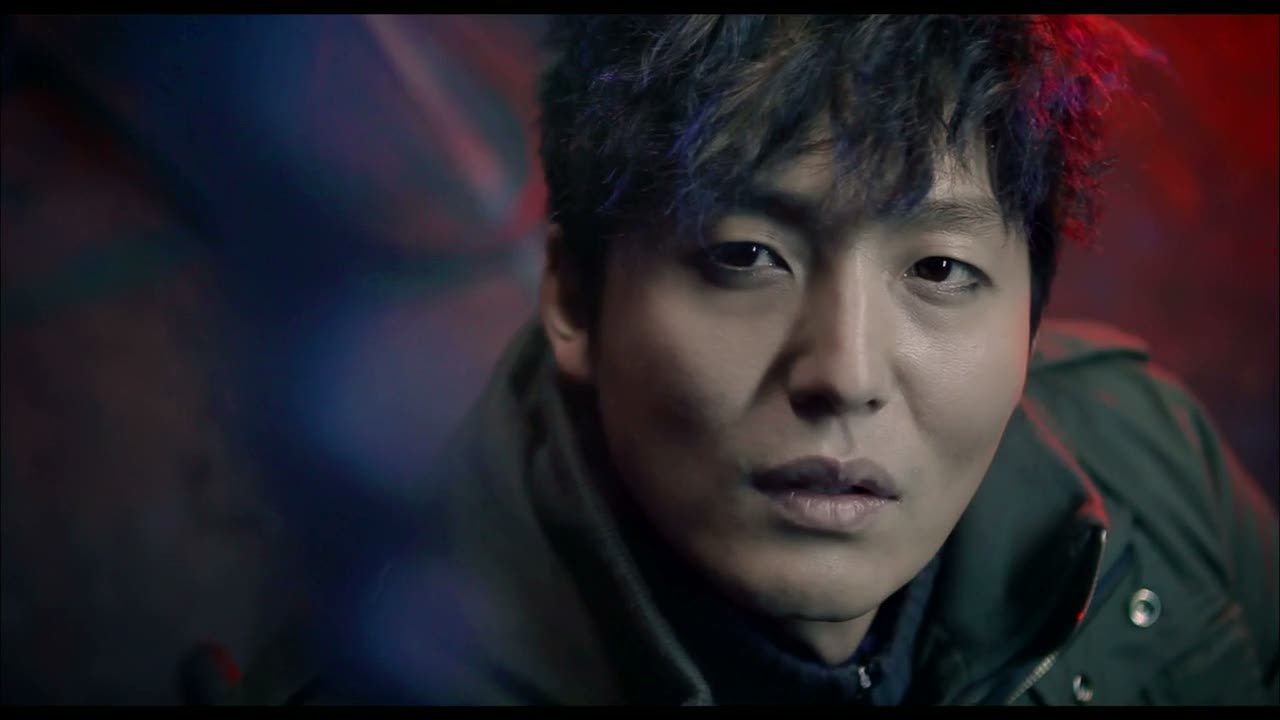 Instead, the film transitions into something resembling every Korean revenge film you've seen, and though there's an emotional twist that's somewhat unique, Pieta treats its later emotional revelations like it treats its violence—by cutting away. We get a few impressive scenes with Mi-sun crying hysterically, but to actually explore the fallout inherent in the second act betrayal would have done better to set this film apart.
Even then, had the second act not cancelled out the first and made those emotional connections necessary only for a manufactured ending, there would have been something to salvage. But Pieta takes the most intriguing thing it had going—Mi-sun and Kang-do's relationship—and exchanges it for the usual, nonsensical, and predictable. The changed dynamic in the relationship informs how the move ends, sure, but that fails to matter when the emotional connection we established with the duo was tangential at most, and dependent upon their teased-at familial ties. In layman's terms: You had ONE job!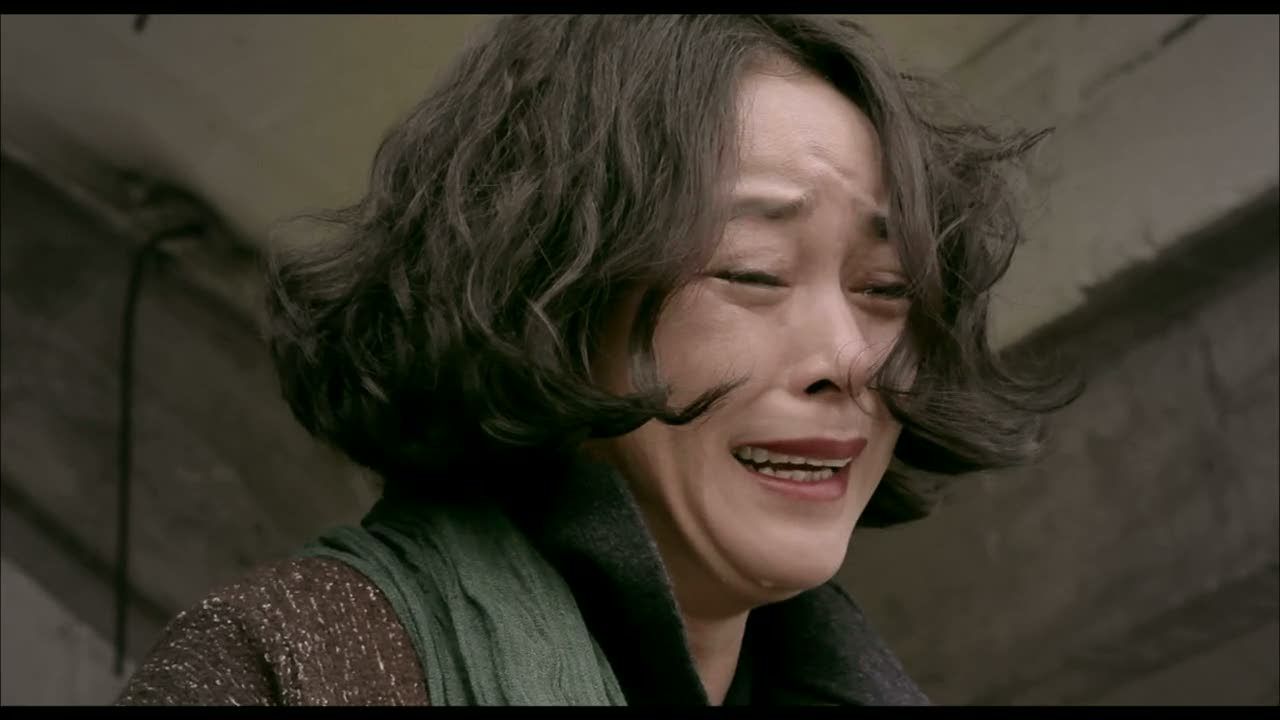 So what we're left with ends up being more of an exercise in tolerance, and admittedly, it's a thankless job. Something tells me that Pieta tried to either be two films, or that the mind behind it was overly ambitious without somehow being ambitious enough. Absent of an emotional punchline (though it tries, it just doesn't hit), Pieta seems to be making the groundbreaking argument that money is the source of all woes—but it doesn't achieve that point with any semblance of mastery, since it doesn't take a genius to realize that when people borrow money above their means, bad things happen. And wouldn't you know, good people can do bad things, and bad people can do bad things, and sometimes good people want roundabout revenge if bad people have done bad things to them. These are things to ponder.
The Bottom Line: Pieta boasts two good performances on a measly production budget, and works with what it's got. Deliberately perverse and emotionally simplistic, it makes a concerted effort to drive away the squeamish without offering a worthwhile story or engaging characters as compensation. An unpleasant could-have-been that just couldn't do much of anything. 6/10.

RELATED POSTS
Tags: featured, Jo Min-soo, Kim Ki-duk, Lee Jung-jin