The Face Reader's hilarious meta teasers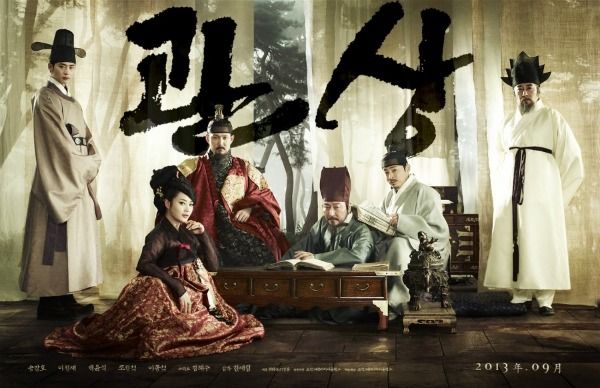 I was already looking forward to The Face Reader for its star-studded cast: Song Kang-ho, Kim Hye-soo, and Lee Jung-jae in one movie is nothing to scoff at, and then you throw funny scene-stealer Jo Jung-seok and noona-killer Lee Jong-seok in the mix, and I'm lining up at the door. But then the movie released its first two teasers, and they're hysterical. They're filled with meta jokes about the actors, and truth be told they don't say much about the movie but all I know is, if the film has the same comic sensibility of the teasers, we're in for a good time.
The new project from director Han Jae-rim (The Show Must Go On) is about a face reader (Song Kang-ho) who tells people's fortunes and personality traits based on facial markers. The film is about the (genius, natch) face reader's attempt to change the fate of Joseon during a time when the throne is vulnerable. Lee Jung-jae plays Grand Prince Suyang, future king of Joseon in the mid-15th century. His biggest political rival is Kim Jong-seo, played by Baek Yoon-shik in the film (it's the same historical backdrop as The Princess's Man). Kim Hye-soo plays Joseon's top gisaeng; Jo Jung-seok plays Song Kang-ho's assistant; and Lee Jong-seok is Song Kang-ho's son.
Okay, so on to the teasers. The two character teasers feature Song Kang-ho in character as the face reader, telling the fortunes of these people based on their facial features. But the "fortunes" are meta jokes on the actors' real lives and resumes, and so you get a series of hilarious premonitions with in-joke references to their dramas and movies.
Kim Hye-soo: Glory and riches will follow her… If she gets a job, she'll be a god of the workplace, and even if she becomes a thief, she'll make her name widely known and be hugely successful.

Lee Jung-jae: Has the countenance of someone who will be more successful in mid-life rather than in youth… Doesn't have the face of a gangster… but many people will follow him, so his popularity will be long-lasting… A new world will soon begin where he will be met with riches.

Jo Jung-seok: I see glory and success… but he needs to live his life controlled by a woman to be auspicious… Has the tenacious face of someone who doesn't easily change his will if he doesn't understand [a play on his movie nickname napdeuki].
Baek Yoon-shik: Has the eyes of a king… Even if he becomes a tazza he'll be a master… Has the face of someone who will know the taste of money wherever he goes.

Lee Jong-seok: Will surely make his name known… Has the countenance of someone that women and children will follow in droves… Is fated to shine in school… and has ears that hear other people's voices well.
Hee. The Face Reader hits theaters in September.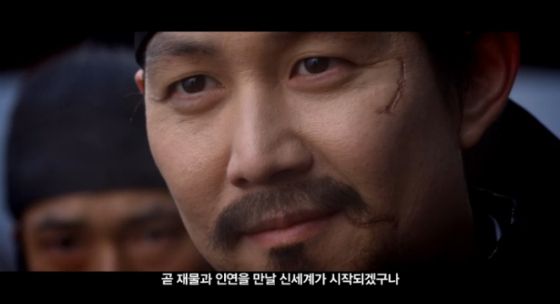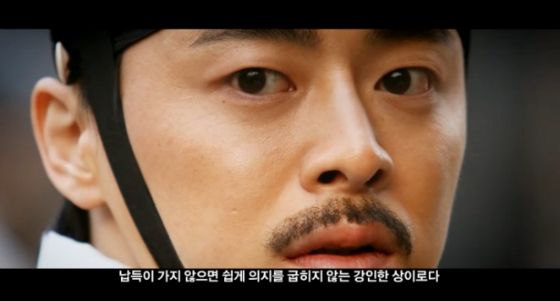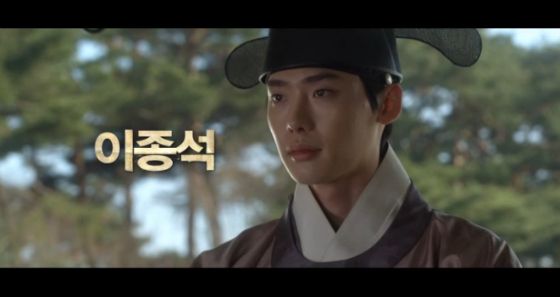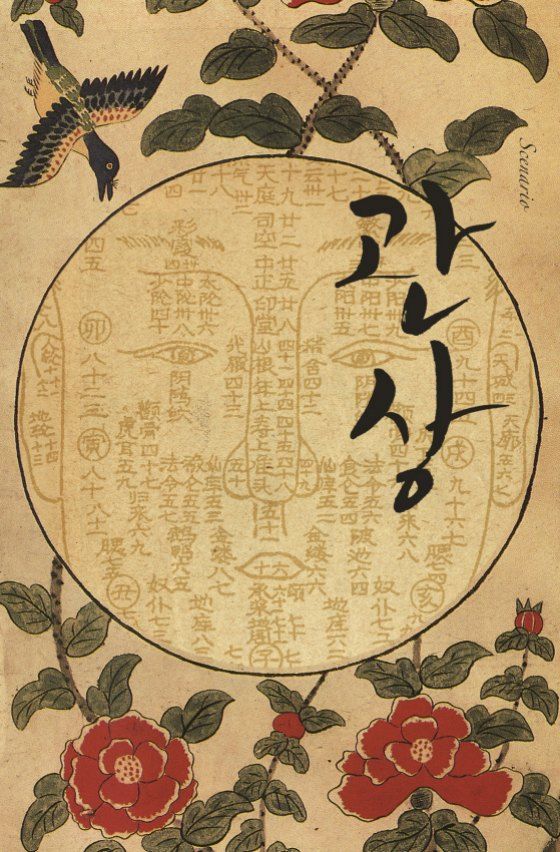 Via Osen
RELATED POSTS
Tags: Jo Jung-seok, Kim Hye-soo, Lee Jong-seok, Lee Jung-jae, Song Kang-ho