First Impressions: Goddess of Fire Jung-yi, Empire of Gold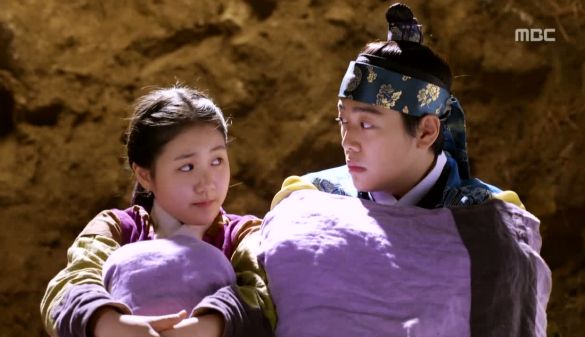 There's a new set of dramas that just premiered, so I thought I'd weigh in with some very brief first impressions after catching the opening episodes of each. The ratings landscape has pretty much evened out across the three Monday-Tuesday dramas: MBC's Goddess of Fire Jung-yi came in with a marginal first-place lead at 10.7% for its premiere. KBS's Shark followed with 9.4%, and SBS's Empire of Gold premiered at 8.5%.
Goddess and Empire had two totally opposite types of premieres, which I'll get to. But neither really grabbed me entirely from the get-go, so while they both have potential, I'm not terribly excited about either new show. I won't be recapping either series, but since I watched the premieres, I thought I'd share.
!!!!!Spoiler Warning!!!!! I talk about the plot points in the first episode of each show, so don't read if you don't want to know what happens.

Goddess of Fire Jung-yi
Visually, this show looks good – it's crisp and colorful. It isn't quite The Moon That Embraces the Sun, but it's definitely trying to be that kind of drama. It's not as loose, in that this story is based on real historical figures, but it's quite liberal with its fusion take on Joseon. My main gripe with the premiere is that it takes 35 minutes for something interesting to happen. That's a really long time to wade through uninteresting backstory about the parents, which (a) I don't care about and (b) was written to be a series of Very Important Events that lead to our heroine's birth… but feel very cursory and are difficult to take seriously.
The key things we need to know about our heroine: her mother was a gifted potter who wasn't recognized for her talent because she's a woman, her biological father is Jealous Second Fiddle Potter, and the dad who raised her is Wronged Genius Potter. Oh, and wait for it… she was born IN A KILN.
So yeah, destined for pottery. Got it.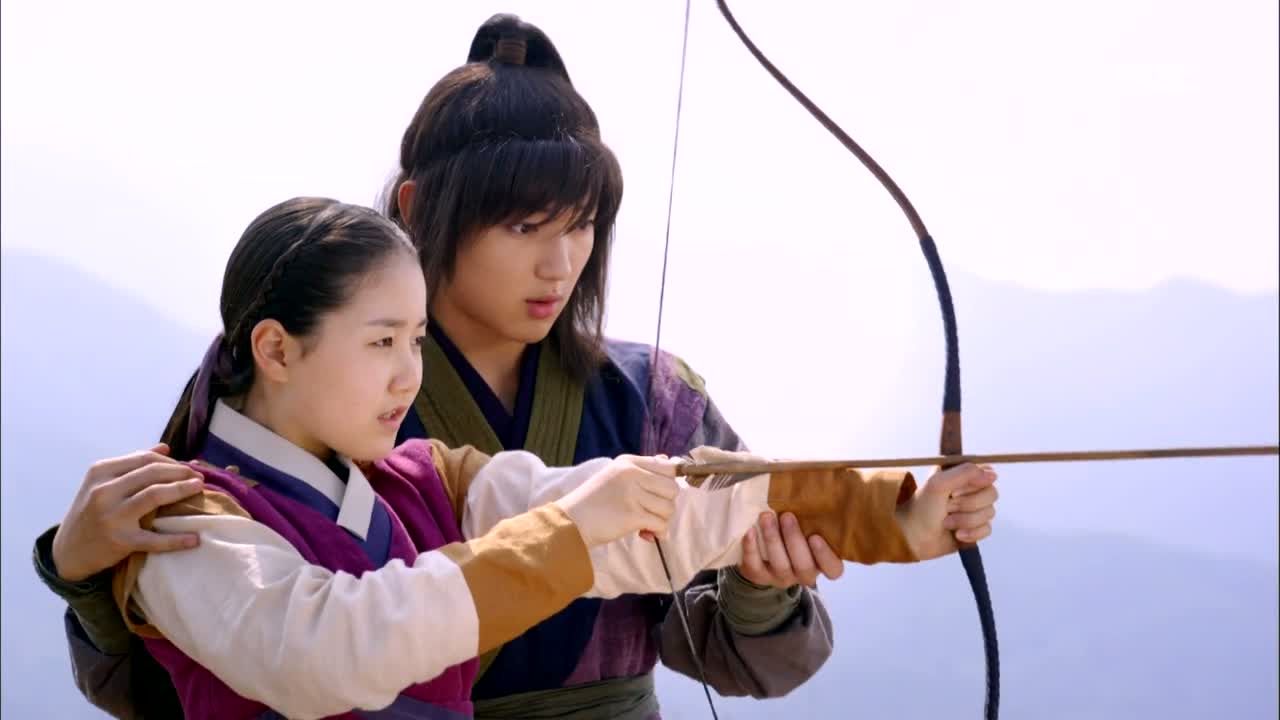 That takes more than half the hour to get through, and I laughed out loud at some of the dramatics. But the good news is that once the teenagers show up about 35 minutes in, things get a little more interesting.
We can already see the outlines of the main love triangle start to form. Jung-yi (Jin Ji-hee, later to be played by Moon Geun-young) is bold and frank, and clumsy with the pottery wheel. She prefers to go hunting and learn to fight from the neighbor oraboni Tae-do (Park Gun-tae, later Kim Bum) and is always getting into trouble for breaking more pottery than she makes.
She then happens to meet a young Gwanghaegun, or Yi Hon as he's called at this point in his life (Noh Young-hak, later Lee Sang-yoon) when he falls into the boar trap she's set with Tae-do. So basically the meet-cute is that she falls on top of a prince in a hole six feet deep. Look, no one said it was realistic.
The teenage chemistry is cute—he's on his princely high horse, and she thinks he's full of crap, so she talks down to him and the bickering works. The instant attraction, not so much, only because they lay it on really thick with two accidental falls (at least they take turns falling on top of each other?) and a moment of fluttery heart palpitations, where she literally has to ask him what he's done to her and what it means. But his answer is pretty funny: "You've fallen for me," he says in all seriousness. I guess when you're actual royalty, the ego comes with?
If I had to say it in a nutshell, everything about this show is predictable. It's been done a thousand times before, and the premiere feels very paint-by-numbers. I do see potential in the three leads, because I trust the characterization to be carried through by the adult players, so I don't think you'd be wrong to choose to watch this drama for the love triangle alone.
I couldn't be paid to care a lick about pottery though, so every time they stop to give great importance to the pottery parts, I just zone out. It doesn't help that the drama chooses to portray it like a modern-day dramaland shoe designer rivalry, which I fully expect them to continue tonally for the rest of the show.
It isn't going to be a must-watch drama for me, but I expect you'll get exactly what you go into it for—palace romance and an underdog success story for the heroine. Oh, and lots and lots of pottery.

Empire of Gold
This premiere did the opposite thing, and opened with some crazy-ass unexpected twists in the first ten minutes of the hour. The hero Jang Tae-joo (Go Soo) kills a guy in the first six minutes. Just stabs him, lets him bleed, and doesn't let himself feel a damned ounce of remorse.
And then he proceeds to slap his partner Yoon Seol-hee (Jang Shin-young), rip her dress, and put the knife in her hand as he orders her to tell the police that she killed the man in self-defense. He calls the cops and puts the receiver to her ear, and then kisses her before daring her to tell the truth. She chooses to go with his story.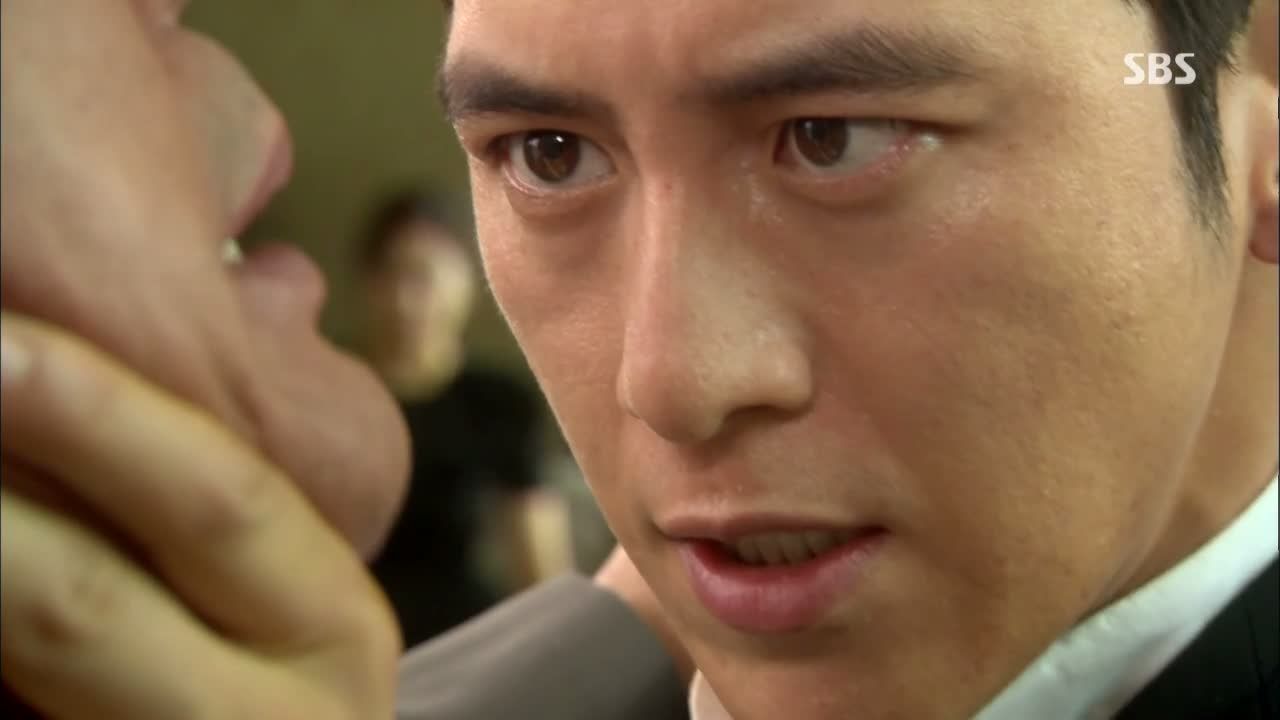 And THEN, two hours later, he's at the church to marry the heroine Choi Seo-yoon (Lee Yo-won)… and it's only when she goes to put the wedding ring on his finger that she notices it's covered in blood. What.
Crazy, right? I'll tell you one thing—that cold open genuinely surprised me. The downside then, is that once those twisty ten minutes are up, the rest of the hour moves very slowly in comparison, and we get a lot of what I feared would be the case: boardroom drama, and lots of it.
We go back to 1990 where the story begins, so that we'll presumably spend the series working our way towards the answer to the question: What on earth happened to the hero to turn him into a cold unfeeling murderous son of a bitch? And generally, I like that setup, especially because in 1990 the hero is a hardworking salt-of-the-earth type. He's not angelic or anything, but just pragmatic about the fact that he's working hard to provide for his poor family.
And the heroine's messed up family isn't uninteresting either—she's got a father going into a risky surgery and a cousin (Sohn Hyun-joo) who's angling to take the company while his uncle lies in the hospital. And Mom's an enigma—warm and sweet to her daughter, but possibly a double agent for Team Oppa. It's just that beyond the first ten minutes, nothing plays out in a very exciting way.
This is a problem I had with The Chaser—the directing never went beyond the bare minimum to convey narrative information, and so you got a lot of talking heads and dramatic import conveyed through dialogue. There's a little action for Go Soo when he has to get his hands dirty to suddenly raise surgery money to save his father's life, but other than that there's a lot of boardroom/hospital/elevator talk. That said, the social problem of little mom and pop storeowners being bullied out of their businesses by big corporations sets a great stage for the conflict, and I fully expect The Chaser's writer to explore the repercussions of what big money did in the name of raising modern-day Seoul.
It's hard not to compare this drama with The Chaser; besides having so much of the same cast and crew, it's also why I tuned in at all. I'll tell you right now—it doesn't have the same heart. The hero of that story could make me cry on a dime, and the daddy-daughter love was what anchored that show for me. Empire has intriguing characters and a socially interesting backdrop, but there was nothing that came out and grabbed my heart. I might stick it out to see Go Soo and Jang Shin-young's relationship develop, because right now between crazy and boring, crazy wins. But watching the whole drama for her doesn't exactly sound like a sane choice either.

RELATED POSTS
Tags: Go Soo, Lee Sang-yoon, Lee Yo-won, Moon Geun-young