Hong Soo-hyun gets her leading men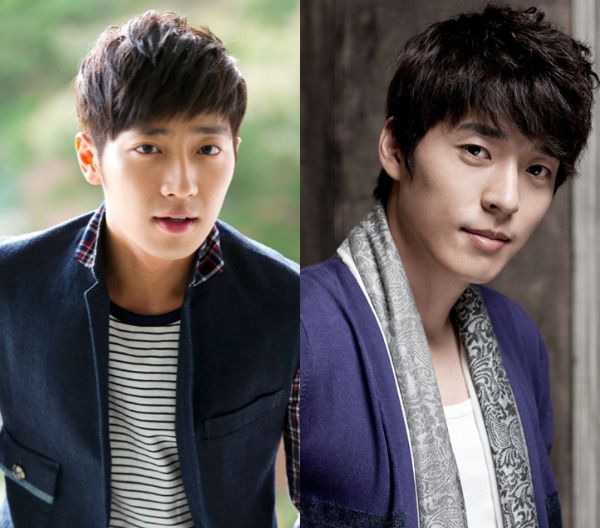 Hong Soo-hyun's new weekend family drama Will You Love And Give It Away has cast her love interests. She'll be reuniting with Jang Ok-jung co-star Lee Sang-yeob, who scored himself a leading role this time. Seo Ji-seok (High Kick 3) will be the other leg of the love triangle, but this is one second lead who might have a fair shot at getting the girl. Why, you ask? Because the leading man might end up being her new stepbrother. Yeah, they're doing that. Groan.
The new weekender comes from the PD of Queen of Reversals and the writer of Ugly Mooncake and Just Be Like Today. It stars Park Geun-hyung (aka Halbae Number Three) and Cha Hwa-yeon (Hundred Year Inheritance, I Miss You) in a sweet twilight romance. He's a retired prosecutor and a regular customer at the neighborhood restaurant that she runs, and the two fall in love and decide to Brady-Bunch their families together. So far, so cute.
Here's where things get potentially dicey though. The heroine (Hong Soo-hyun) is Mom's daughter, and her leading man (Lee Sang-yeob) is Dad's son. A*&GGG$&#* WHY. We already had Love Rain. Why do we have to do it again? The show keeps being called heartwarming family fare though, so maybe it won't go makjang on us? In any case, she's a responsible bank employee while he's a jobless loser, but he's sincere when it comes to his feelings for her.
Seo Ji-seok, on the other hand, is the total opposite. He's a restaurateur, a chef, AND a second-generation chaebol. Of course he is. He's described as cheery and romantic, which basically means he'll be Mr. Perfect. But maybe if Sincere Slacker ends up her brother, Mr. Perfect will actually get to sweep her away? One can only hope, because the alternative involves breaking some laws.
Will You Love And Give It Away premieres in September on MBC.
RELATED POSTS
Tags: Hong Soo-hyun, Seo Ji-seok