Why Do Dramas Do That?: The Table of Contents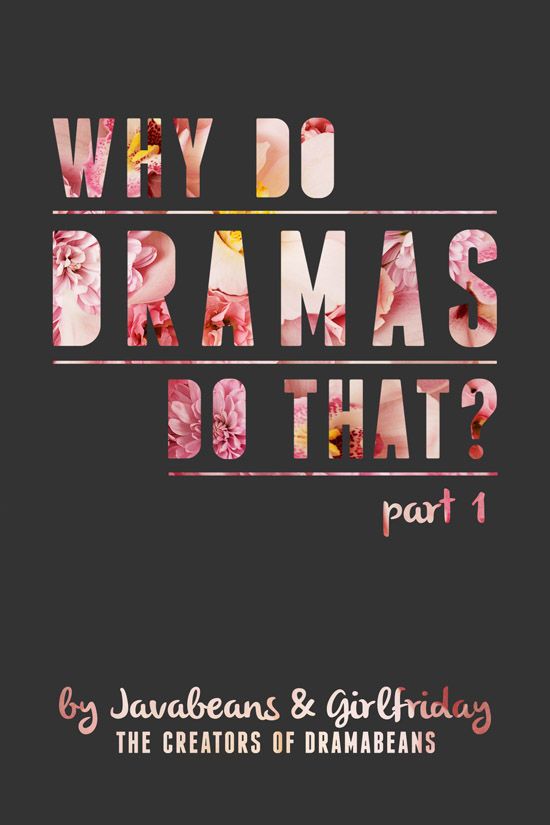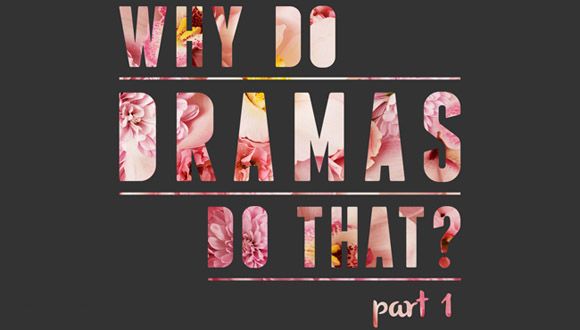 Last week we gave you a brief taste of what'll be in our forthcoming ebook Why Do Dramas Do That? (Part 1), and now we're unveiling the full lineup. So here's the full list of topics for Part 1, beginning with the lay of the (drama)land and ending on some of the recurring narrative tropes we've come to know and love. Or hate. Or love-hate. Yeah, probably that last one.
You may be wondering why a few key points seem to be missing (Where are the piggyback rides? Wrist grabs, drinking culture, bad daddies, fruit cutting?) but fear not — those are definitely in the mix for Parts 2 and 3.
To address a few concerns from the previous thread: You don't have to have a Kindle or Nook or Sony Reader to be able to read the ebook (though if you do, you're set). If you've got a a computer or a smartphone, you'll be able to use free apps (like the Kindle app) on your device, which will work just as well.
Why Do Dramas Do That? is currently being madly slapped together by a brigade of monkeys on typewriters lovingly prepared for its upcoming release. It'll be soon! We promise. We're working on it, okay?
WHY DO DRAMAS DO THAT? (Part 1)

TABLE OF CONTENTS

I. What is a Drama?: Drama Meta

What is Hallyu?
Why are most K-dramas only one season?
What's a live-shoot?
What is a trendy drama?
What's a sageuk and how do you pronounce it?
What's a melo?
Why does makjang get such a bad rap?
What's this meta you guys keep talking about, and why's it so funny?

II. You Can Call Me Names, But You Can't Call Me By Name

How can speech be "short" or "long"?
What's an oppa?
What's a noona?
Who gets called unni, and why?
What about hyung?
Yeah, but what about when people call each other sunbae/hoobae?
Is being an ajumma an age or a state of mind?
Why do people always say Hwaiting / Fighting?

III. Money, Money, Money

Candy: Cinderella on steroids?
The Prince and the Pauper: Wither the middle class?
What's an al-ba and why does everyone have one?
Why are loan sharks such a threat to the innocent heroes and heroines of dramaland?
How do characters lose entire fortunes and homes by the actions of others?
Can't a Cheongdam-dong daughter-in-law and a Hongdae club rat just get along?
Rooftop Rooms: You might be poor but at least you have a view
Do people still live in those old-timey houses and why?

IV. Cornerstone Cliches: Tried But True

Why is everyone in a K-drama obsessed with a first love?
If you don't have a birth secret, you just haven't discovered it yet
Forget Me Not: Is selective amnesia a real thing?
Loving your brother from another mother: Is it ever safe?
Why do diametric opposites attract?
Is unrequited love still love? The Backhug: love unrequited
Dear Noble Idiot

RELATED POSTS