Man From Another Star: So Yi-hyun out, Yoo Inna in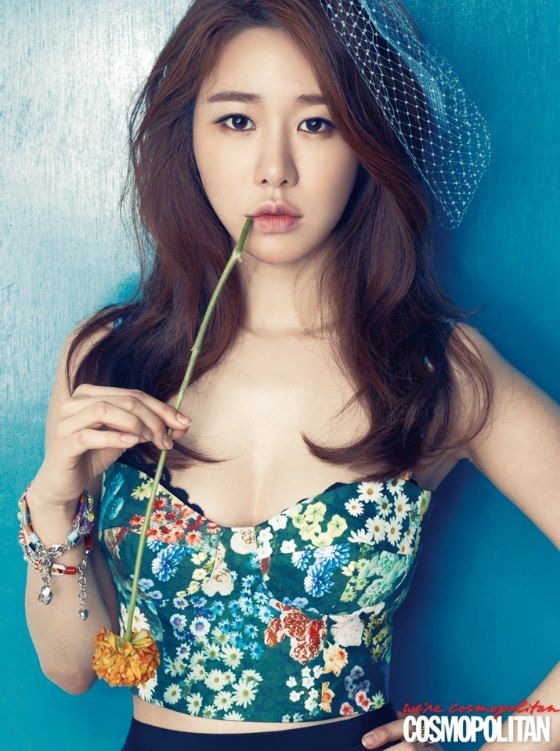 So, remember that second lead role in the upcoming my-boyfriend-is-a-400-year-old-alien drama starring Kim Soo-hyun and Jeon Ji-hyun that was originally supposed to be played by So Yi-hyun? The producers have announced that the casting wasn't final before, and Yoo Inna (You're the Best, Lee Soon-shin) will be taking the part instead. Well, I don't know what made them switch gears, but I much prefer Yoo Inna in the role, even if she's already had a time-traveling Joseon boyfriend before. Maybe she can give Jeon Ji-hyun some pointers on dating a hottie from another century.
The new SBS Wednesday-Thursday drama has tweaked its title a little bit to My Man From Another Star (or more literally, My Lover From Another Star, though I think we're safe in assuming Kim Soo-hyun is the star-traveler referred to in the title, since he plays the alien and all). It comes from the writer of You Who Rolled In Unexpectedly and the PD of Tree With Deep Roots, and stars Kim Soo-hyun as an alien who crash-lands in Joseon in 1609 and lives to the present day looking exactly the same.
Jeon Ji-hyun plays the top actress with a diva complex that he'll fall in love with. The drama was already pretty damn close to Queen Inhyun's Man, but now with Yoo Inna joining the cast, my drama worlds are in danger of colliding. She'll be playing the heroine's rival since junior high (when Jeon Ji-hyun stole her first love, natch), and they'll have a competitive frenemy relationship through adulthood. This part is harder to believe: she'll be a Harvard-grad announcer, who's never lost first place to anyone in school. Pffft. Okay, if I can believe that Kim Soo-hyun is an alien, I suppose I can give you that.
My Man From Another Star follows Heirs and premieres in December.
Via Star News
RELATED POSTS
Tags: Yoo Inna