Noonas Over Flowers paired with Answer Me for Friday broadcasts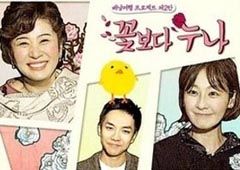 The Noonas (and Luggage Boy) have a premiere date! Noonas Over Flowers, the follow-up to hit travel-and-suffering variety show Grandpas Over Flowers, has finally announced its timeslot and airdate: It'll be a Friday night show beginning November 29.
We've also got a few teaser photos from the production's trip to Croatia, although the thing that really tickles me is the graphic on the show's homepage (which isn't fully open yet). As you can see on the right, they've mocked up a ticket for Seung-gi's trip to hell, in keeping with their whole "Seung-gi-ya, run away!" theme. Heh. Heh. Heh.
(Na PD recently made the quip that Seung-gi ended up being less the baggage boy and more actual baggage for the team, because of his general awkwardness, which cracks me up. Can you imagine him darting around trying to please everyone, and ending up being the one all the noonas have to look after? I love heo-dang Seung-gi.)
I also find it amusing that tvN seems to have first created the new Friday-Saturday night drama slot for current drama sensation Answer Me 1994, and then realized it had given itself a scheduling conflict. Fridays were when Grandpas Over Flowers aired, and then when Noonas rolled around everyone went, Ohhh. Right. Where do we put this now? So they've decided to make it a double-feature night with Noonas to follow 1994, which means I'm going to be expecting some monster ratings to come out of Friday nights.
The show, which features veteran actresses Yoon Yeo-jung, Kim Ja-ok, Kim Hee-ae, and Lee Mi-yeon, traveled to Croatia at the end of last month and spent ten days traveling in all. The show premieres on November 29.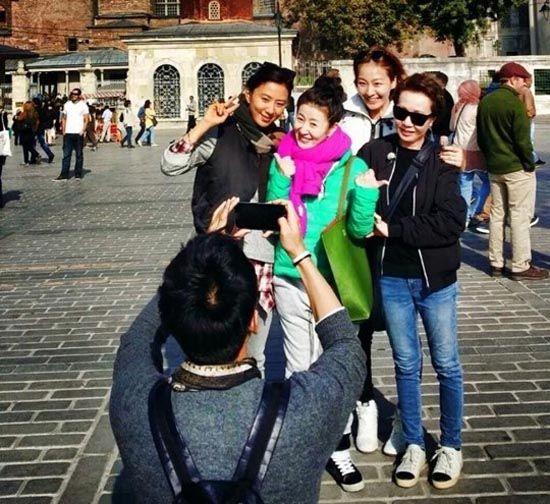 Via Hankook Ilbo
RELATED POSTS
Tags: Kim Hee-ae, Kim Ja-ok, Lee Mi-yeon, Lee Seung-gi, Noonas Over Flowers, Yoon Yeo-jung