Odds and Ends: Hammers, Boston, and makgulli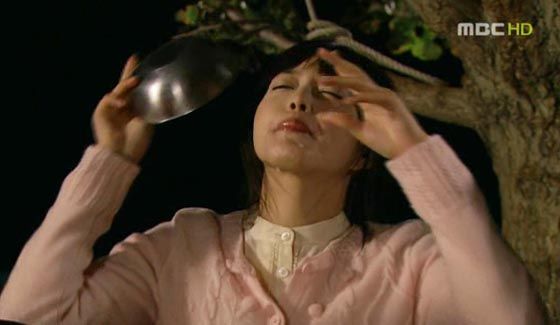 javabeans: So! How was your week?
girlfriday: Well, I got food poisoning… so not that great. My body is angry at me.
javabeans: Probably for good reason, given the workload that will not die.
girlfriday: Or maybe this is the universe's way of forcing me to be in bed.
javabeans: You need to sleep. Here, have some pain to go with it. I always knew the universe was a perverse mofo.
girlfriday: Well, yeah. Anyone who's seen a drama knows that. Finally meet the love of your life? Here, have some cancer. Or alien vanishing disease.
javabeans: I've been catching up on emails, which in some cases means replying to long overdue questions, and in some (more) cases means guiltily clicking "archive" so that it disappears from my inbox, and as we know, if we can't see things, they are not our fault for being neglected.
girlfriday: Yeah so it's probably time for a confession. I suck at emails. I know somewhere on our site it says I respond to them. That's a lie.
javabeans: This is what you get for false promises! I promised up front I would be terrible at replying and I have stuck by that promise faithfully.
girlfriday: I was trying to be hopeful! Optimistic! Full of idealistic fantasies in which I was this person totally on top of my inbox like a badass!
javabeans: We DID reply to every recapper applicant, however, so in the scheme of things I count that as a victory. If you have not received a reply at this point, you might want to check your spam filter.
girlfriday: Our awesomeness on that one score motivated me to clear out my inbox this week, which was getting horrifyingly large. Now I'm determined to no longer have email guilt and just be good about it from here on out. This is my problem with all adult things. I like to ignore, ignore, deny, deny, and then suddenly binge clean-organize-Do-All-Things.
javabeans: There you go being all overly optimistic again. I just give in to the fatalism. Because it will continue to be true that I will suck at emails. Giving up is the path of least resistance! Go with the flow, don't be the nail that gets hammered, we are all specks in the universe anyway.
girlfriday: Specks in the universe, yes. Nails and hammers, I never liked. I will be that one straggly nail that refuses to go in straight!
javabeans: …sticking out and giving people tetanus?
girlfriday: If that's what they deserve, yes.
javabeans: Wow, this chat took a turn. Ummm…. oh, on the announcement front, girlfriday and I will be in Boston (well, Cambridge) in April, so if you can make it out to see us talk at a Harvard ASA event, we'd love to meet you! The event will probably be ticketed with a fee ($10 or so, I hear), but it'll be open to the general public so anybody is welcome to come.
girlfriday: Yes, come join the festivities. We'll make sure to announce the full details once we know more. There will be talk of dramas, and gender, and… stuff. And probably jokes about Boston baked beanies.
javabeans: …badum ching. I laughed, I groaned, I had a horrifying mental image.
girlfriday: That should be a drinking game on Dramabeans—see a bad pun, drink!
javabeans: Speaking of drinking, I did learn how to make makgulli from scratch, thanks to the help of a Beanie with mad cooking skills, which I do not have. I take after my mother, who called me in triumph this week to tell me she had finally learned how to make kimchi and could offer me advice, to which I said, "Mom, I've been making kimchi for yeaaaars. For shame." (Okay, I did not shame my mother. But I thought it!)
girlfriday: I've never even heard of a mom who doesn't make kimchi.
javabeans: My mom wears gloves while cooking because she thinks the whole sohn-mat ("hand taste," aka hand-mixed-with-love) concept is unsanitary. She's like a Millenial yuppie in an ajumma's body.
girlfriday: So are you a fancy small-batch makgulli brewery operation now?
javabeans: PWAHAHAHA. I repeat, PWAHAHA. I "made" that first batch because mostly someone else made it for me and gave me a container to take home. I'm not above buying bottles in stores! Although the one caveat is that: Did you know store makgulli is made with aspartame and not sugar? Corollary to that: Wouldn't real sugar taste so much better? Corollary to that: But better enough to endure home brewing? This may be a question with no real answers.
girlfriday: I didn't know that, and yes it would taste better, but only if the process were easy enough that a child could do it. Not… that a child should be making liquor.
javabeans: I have to say, and this goes for much of Korean home cooking: The process is super simple, actually, but it requires time and patience. Kimchi is the same way—how hard is it, really, to salt some cabbage, mix up some hot paste, and let it sit? It's just… who has time for that?
girlfriday: But don't you have to like, WAIT for the makgulli to do its yeasty thing?
javabeans: Yes, but you don't actually have to do anything. So the level of personal commitment is pretty low, once you get it going. It's just that if you go to the store, you can drink it RIGHT NOW. Well, you might want to wait until you get home.
girlfriday: Yes I think the immediacy would be my downfall. After slaving over a batch of delicious makgulli, I would want to drink it right now.
javabeans: The home-brewer's answer to that is obviously: Always have a batch going. Best of both worlds!
girlfriday: The next time I come over you're going to have an entire kitchen filled with those stone jars, aren't you?
javabeans: And my house will smell like baking bread, only it will all be alcoholic!
girlfriday: Already on my way over.

RELATED POSTS
Tags: conversation post, Odds and Ends