Odds and Ends: Interviews, recapper auditions, and randomness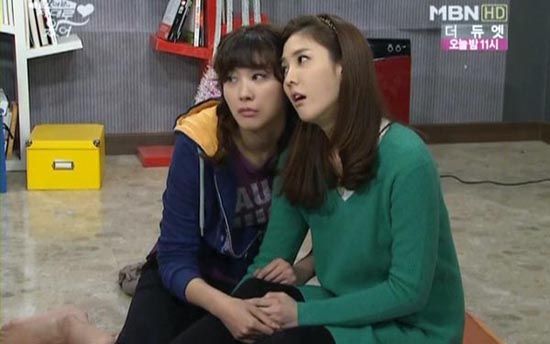 javabeans: Over the course of one of our routine drunken chats, girlfriday and I realized that with so much stuff going on around here—like writing our book, being interviewed for a segment on BBC's "The World," holding minion tryouts and whatnot—there's a whole lot that goes on behind the scenes of Dramabeans that doesn't get talked about very much.
girlfriday: And the speaking at events, guest lecturing at university classes about K-dramas, holding meetups…
javabeans: Not that we think our scenes are always so interesting that you'd want to look behind them, but we did think it might be nice to address some of those questions and issues from time to time. Hence: Odds and Ends.
girlfriday: We plan to talk more about the stuff we do on a daily basis here in the fourth dimension, shoot the breeze about random things, and also carve out another place for you guys to ask us questions because we can never seem to catch up to all the ones we want to answer in the podcasts. (But we're going to do more of those too!)
javabeans: This will probably be an evolving process, and these chats will vary quite a bit depending on what happened recently and what we've got in the pipeline. For this first edition, we wanted to start off by thanking everyone who responded to the call for interviews for that BBC "The World" segment. We had a lot of fun in our interview with the reporter—basically put us in a room and ask us about dramas and we'll go on forever. (For-ev-er.)
girlfriday: The hardest part was that we were instructed not to speak over each other—
javabeans: …which, you know, isn't a problem we have or anything—
girlfriday: AT ALL.
javabeans: The reporter did interview some drama fans and told us that the story will be out very soon, perhaps within the next week.
girlfriday: We'll keep you posted!
javabeans: We've also received your minion applications and are currently buried in a mountain of recaps. It's amazing how quickly that initial excitement (yay, submissions!) turned to concern (oh my gosh, so many submissions) and then maybe to mild panic (now we have to read them all!). But we'll be busily reading every sample recap and replying to everyone who wrote in.
girlfriday: I immediately wanted to put out a second call for minion tryout judges, because clearly we hadn't thought through the reading part.
javabeans: The only thing stopping us was probably the thought that we would then have to pick and train those minion judges, and well, that's kind of like paying off a credit card debt with another credit card, isn't it?
girlfriday: …That's…a bad thing, right?
javabeans: Oh my god never do that. First, STOP doing that, and second, maybe don't try to buy a house anytime soon.
girlfriday: Great, now people know which one of us has an IRA and which one of us has too many shoes.
javabeans: I'm pretty sure both of us have too many shoes. Annnnyway, we promise to write to everyone who wrote in, but it will probably take a little while so don't freak out if you don't hear right away.
girlfriday: Because we're totally reading every word that everyone sent in, so that takes some time. And some monkeys.
javabeans: It's not every day that we recruit for recappers, and to be honest we resisted this idea for years despite knowing it would make our lives easier in the short run. But we don't just want summary-spouting machines; ultimately we'd rather have fewer recaps that are awesome than getting everything recapped just to have everything recapped.
girlfriday: You know this is the case when your first answer to discovering that you can't clone yourself is: Just do more.
javabeans: That also explains the headaches and the back spasms, no? The funny thing is, I'm pretty sure cloning us wouldn't solve our problems, because our clones would do the fun stuff and make us do more work. They can be such assholes sometimes.
girlfriday: There's nothing like a clone mutiny to ruin a perfectly good day.
javabeans: Yeah, it's probably a good idea to keep our evil halves bound to our responsible workaholic halves.
girlfriday: Though this also explains how we got together for a working weekend and ended up really, really drunk.
javabeans: Word of wisdom: Never mix a pitcher of sangria with a bottle of whiskey with bowls full of makgulli. I don't know why that needs saying, but apparently it does.
girlfriday: Because sometimes you have to experience things to know for sure that they're bad ideas?
javabeans: Annnnd sometimes you should really just know better without taking it to experience level. Well, you live and learn.
girlfriday: Or drink, regret, and learn. Potayto, potahto.
Tags: conversation post, Odds and Ends