Odds and Ends: Flat tires and lip gloss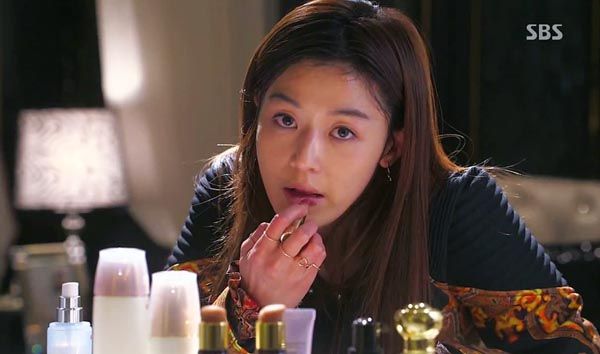 javabeans: It's the weekend! So, what did you do this week? (As if I didn't already know the answer to that was: Sit in front of a computer all day and do a lot of recaps.)
girlfriday: Pretty much that. Oh, and I got a flat tire.
javabeans: Oh nooooo. Is this column just going to be Girlfriday's Weekly Misfortunes?
girlfriday: God I hope not. Really, my life is pretty damn happy. I just also sometimes get food poisoning followed by flat tires. It was a weird two weeks. This one was totally my fault though, because I ran over a curb. So… there's that. But is it strange that it makes me happy to use my AAA membership once in a while, because I pay for it, so I should get some use out of it?
javabeans: I prefer to think of it as a glass-half-full thing. At least the thing you pay for ends up doing what you're paying it to do. As opposed to pouring a lot of effort into something that just ends up fizzling. Speaking of which….
girlfriday: You mean our Miss Korea podcast, take ten?
javabeans: Lordy, I don't know what happened with that, but basically we had to record that thing a half dozen times before it took, and by the end of it I was completely confused as to what I'd said, what I'd thought I'd said, and what I'd said in a previous podcast that had to be resaid.
girlfriday: I swear that if you combined those things, the podcast was brilliant.
javabeans: Maybe with some judicious editing out of swear words and grunts of frustration. There are only so many times I can say the same thing over and over and hope the recorder didn't wipe out before I'm driven to drink. Then again, I don't need a whole lot to drive me to drink.
girlfriday: By the end it sort of morphed into a drunk podcast anyway, so we just rolled with it. My memory of the Miss Korea podcast is that we probably called Lee Seon-kyun's character a jerk about seventeen times.
javabeans: It also made me think that we could probably benefit from taking this approach with future podcasts. Not the zillion false recordings, of course, but the whole efficient and no-time-to-waste attitude. 'Twould probably also save us some hangover time.
girlfriday: We should also maybe invest in a backup recording system, so that we have recordings of recordings.
javabeans: Oh god, I am NOT that in love with the sound of my own voice.
girlfriday: You are the one listening to each podcast about a hundred times to edit the thing.
javabeans: By the end of it I'm pretty much thinking, Oh lord make those girls shut up. By the way, we need to record a new podcast.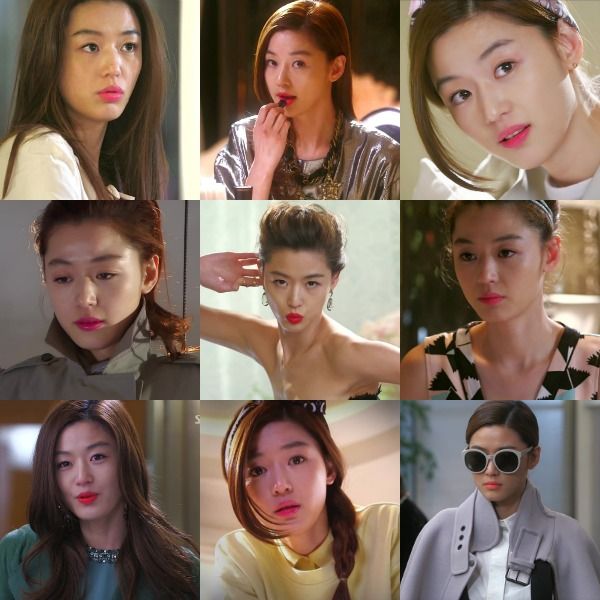 girlfriday: Okay, I'll stock up on drinks. Although, I'm not allowed to spend any more money, because I went on a major makeup-buying spree this week.
javabeans: Was this in any way Miss Korea-induced? You know, with all the fuss over BB creams and lip glosses?
girlfriday: Strangely, no. It was You From Another Star-induced. More specifically, I had to find that lip gloss that Jeon Ji-hyun was wearing.
javabeans: Oh, she had the best lip gloss colors! She rocked that hot pink like none other. And she is basically single-handedly bringing glosses back into vogue, spurring massive sellouts of the stuff she wore in that show.
girlfriday: I know, but it also made it easy to figure out what they were, because I just googled "Jeon Ji-hyun's lipstick" (in Korean) and there were news stories about the brands with each color name. (Which are, by the way, Iope from Amore and Yves Saint Laurent, for the curious.)
javabeans: Just like apparently Christian Dior is on its way to selling out because of a random candid shot of Kim Yuna applying lipstick in Sochi. Mind you, this wasn't the color she necessarily wore for her performance, just a color she happened to own that now every woman in Korea has to also own. Such is the power of Kim Yuna.
girlfriday: And Jeon Ji-hyun. So yeah, anyway, I'm a person who already owns like five shades of hot pink lipstick to begin with, but I NEEDED to have hers, so now I have three gloss versions on the way.
javabeans: And this is why product placement works, y'all. Says I, sipping my Vitamin Water while browsing my Samsung Galaxy phone and nursing an inexplicable craving for random fruit smoothies in the dead of winter.
girlfriday: OOH, that reminds me, I get to upgrade my phone next week! Clearly, I have a shopping problem.
javabeans: Which may not be entirely unrelated to your drama-watching problem.
girlfriday: Yes, I blame dramas! Not my fault!
javabeans: We may need to form a support group for this. Because I'm sure as heck not going to stop watching them.
girlfriday: But… you are my support group.
javabeans: Is this a codependent support group?
girlfriday: Is there any other kind?
javabeans: Not in the Dramabeans universe.

RELATED POSTS
Tags: conversation post, Odds and Ends