Lee Jin-wook to reteam with Nine producers in Three Musketeers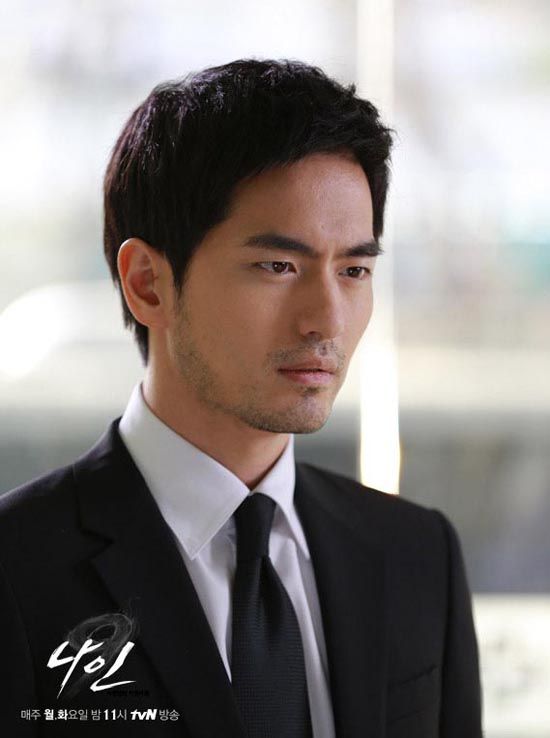 The producers of Nine: Nine Time Travels and Queen In-hyun's Man have been planning a new drama series, which is notable for being produced as a three-season show, especially since true multi-season dramas are still pretty rare in dramaland. (Many franchises, like the I Need Romance series, aren't really sequels but sister shows within a brand.)
I thought Nine was one of the smartest, sharpest shows last year so I was already interested (and the romantic fusion fantasy Queen In-hyun's Man wasn't too shabby either), but now they're casting their Nine leading man Lee Jin-wook, and that's just shot my interest through the roof. Oh, and the plot ain't too bad either: It's The Three Musketeers, Joseon-style, and promises lots of action and romance.
Lee Jin-wook is reportedly working out the details of his contract (so not 100% final, but very likely to take the role, hopefully-probably-maybe — you know, the usual media dance) and would play one of the three main Joseon swordsmen who protect Crown Prince Sohyeon. Sohyeon was King Injo's son and died a mysterious death that has prompted speculation throughout history (some say the king killed him, or that he was poisoned), so this drama will be mixing the historical backdrop of this famous Joseon intrigue with the flavor of the classic Dumas tale.
I've liked Lee Jin-wook for a while, but it really wasn't till Nine came along that he broke out and really shone; he finally managed to put everything together, playing an interesting character and giving his performance a gravitas and groundedness he hadn't had before. So I'm happy to have him reuniting with the producers who brought that out in him, and hope The Three Musketeers can achieve everything it sounds like it's aiming to be — swashbuckling and sweeping and funny and romantic. What, like that's too much to ask for?
The project boasts a hefty production budget of 10 billion won and will usher tvN into the realm of high-budget, high-action blockbusters. According to a source with the production, the story is being outlined in three main arcs from the outset, each of which will form the basis of its season. The first season will be aiming for an August premiere, and plans to begin filming in June.
Via IS Plus, Sports DongA
RELATED POSTS
Tags: Lee Jin-wook, Nine: Nine Time Travels, Three Musketeers