Fated To Love You: Episode 2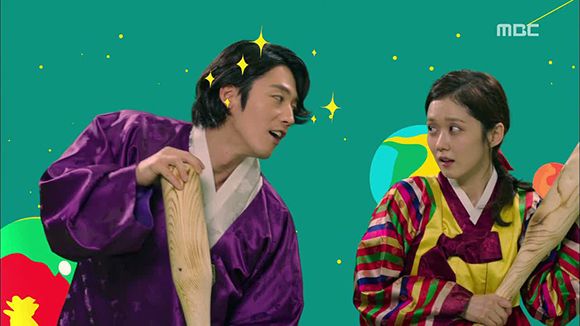 It's been so long since I've loved a show that I'd forgotten what it felt like, but this week has been enough to rekindle my faith in dramas. On the heels of a winning first outing, we get an especially gratifying hour that still delivers on the fun factor while also bringing in a surprising amount of warmth and heart—and all without giving us tonal whiplash. Watching our unlikely duo bond as victims of an admittedly zany plot and as kindred spirits in loneliness is a treat from beginning to end. Grab some popcorn and settle in for the long haul, guys. This is going to be fun.
SONG OF THE DAY
Jung Joon-Young & Younha – "달리 함께 (Just The Way You Are)" [ Download ]
Audio clip: Adobe Flash Player (version 9 or above) is required to play this audio clip. Download the latest version here. You also need to have JavaScript enabled in your browser.

EPISODE 2 RECAP
Mi-young downs the mystery drink in hiding to stifle the sound of her coughing, which eventually leaves Gun wondering if he was just hearing things. Mission accomplished.
Manager Tak lavishes praise on Se-ra as he escorts her to the airport for her Macau trip, and acts like a kid listening in on a naughty secret when he overhears her telling Gun in a phone call that she can't wait to eat lots of food and stay in bed with him alllll day.
He offers her some advice on what to do once she arrives, and barely catches himself before accidentally saying the "proposal" word by changing it to "pro…fessional!" Ha.
Se-ra gets an unexpected call from the head of the New York City Ballet with the offer of a lifetime: Having changed their minds about her, they now want her to be their prima ballerina in Swan Lake. She has to return to New York immediately.
Faced with a tough decision, Se-ra flashes back to her recent homecoming with Gun, where they talked about the first time they met six years ago and joked about the wrinkles Gun accumulated waiting for her. Aw, she's going to break his heart, isn't she?
Having failed in their first attempt to drug their soap-making enemy, President Park and Mr. Choi bribe Gun's masseuse so that President Park can take over the massaging while Mr. Choi drugs one of the water bottles.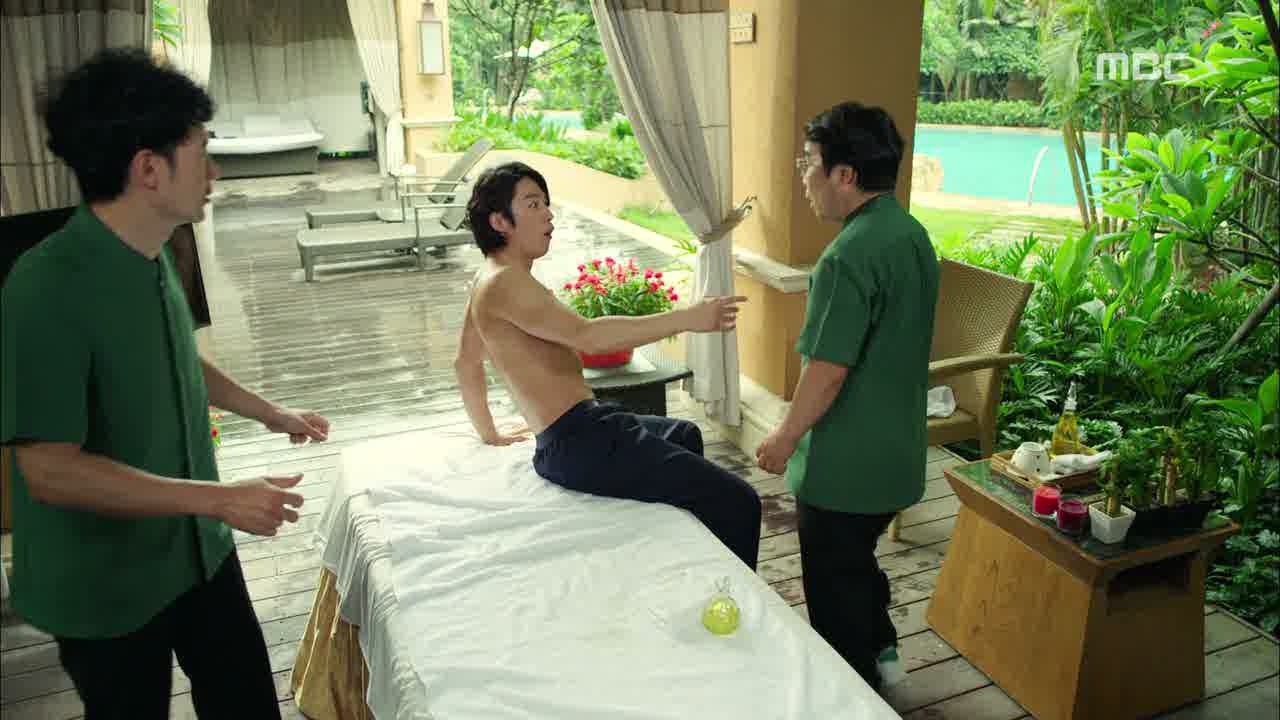 Unaware of the switch, Gun screams in pain under President Park's hands and barks for him to be gentler. Still, he's none the wiser when he downs the drink they offer.
Only afterward does he look suspiciously at President Park and his oversized mole… but the realization doesn't hit until he flicks the mole off: "You're President Park!" Ahaha. I love how dumb Gun is sometimes.
He knows the two of them well because he purchased their island's soap factory, which isn't even their main concern—it's that he fired all of the employees. It's devastating to the people on Yeoul Island, since most of them are now out of a job.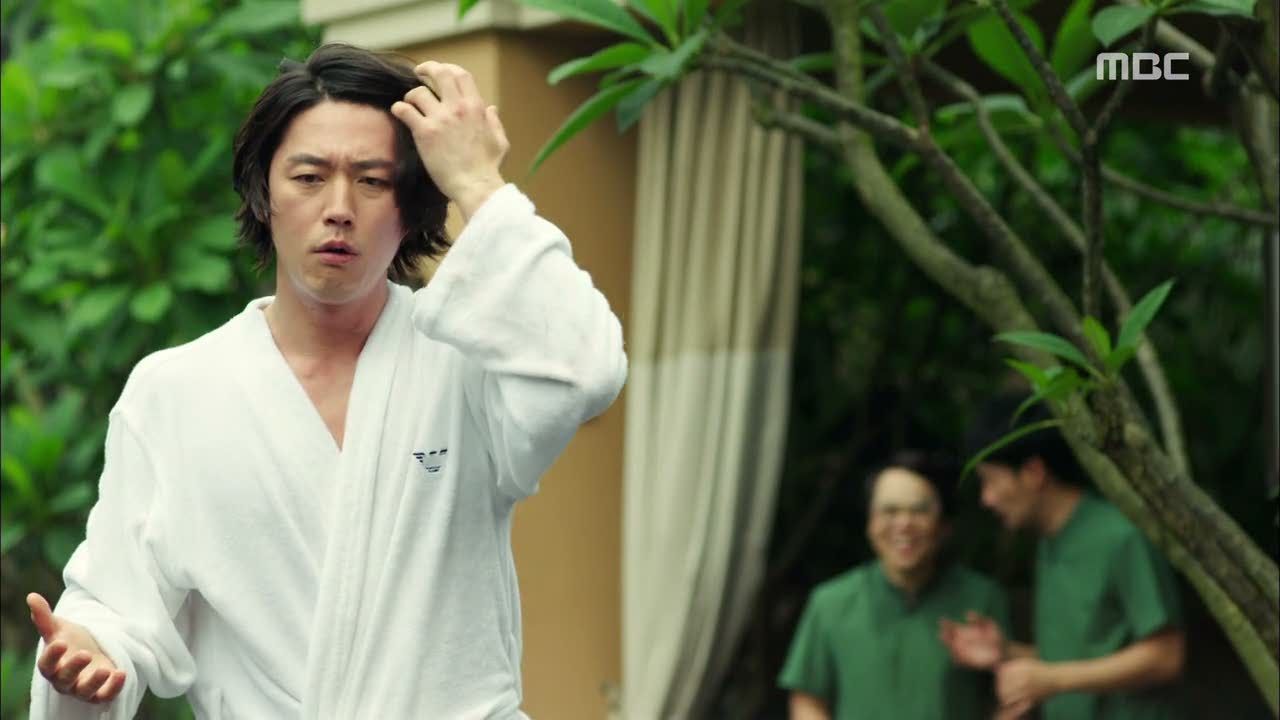 They drop to their knees to beg Gun for help, but he's heard it all before and won't change his mind. He bought the factory legally, and can do with it what he wants. He storms off to the tune of them crying "President! Presideeeeeeeeeent!"
Gun only takes few steps before faceplanting like a sack of potatoes. He gets up on wobbly legs, confused, as the two saboteurs comment to themselves that the drug must be working.
He barely manages to stumble to his suite (Room 2009), and makes it to his bed… only to realize that it's time to go greet Se-ra. He rises with determination, but promptly falls unconscious on the mattress.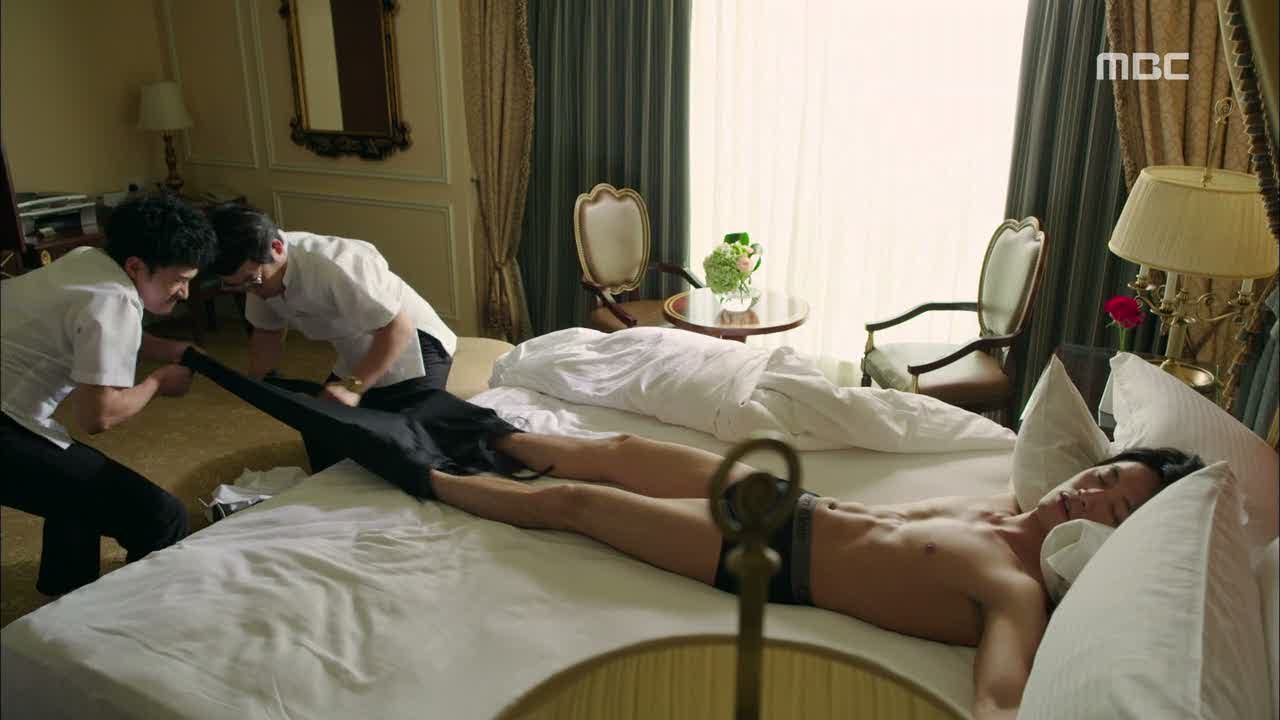 The Soapsuds Duo sneak into his room disguised as hotel concierge, and promptly get to work undressing the snoring chaebol. I know this should be creepy, but… Phew, is it hot in here or what?
And wait, are they looking at Gun's crotch when they're all, Wooow, it's very… there? Is he pitching dramaland's first non-PPL tent? A-mazing if so.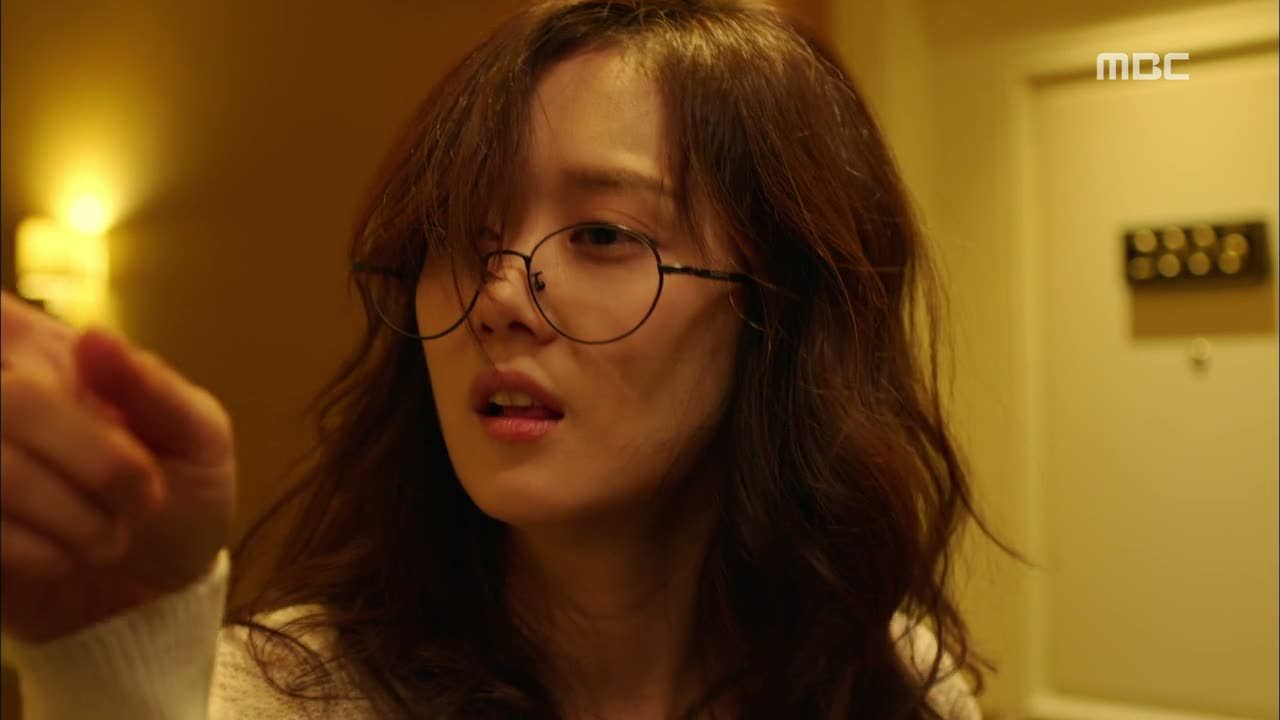 They stick a wedge to keep Gun's door from locking, and in the chaos that ensues from their escape, the 9 on Gun's door is flipped upside down to become a 6.
Mi-young soon finds herself feeling the effects of the drug as she stumbles down the hallway to her room, and in her hazy vision she sees what she thinks is Room 2006 and lets herself right in.
She collapses on the bed completely unaware of its other occupant while the prostitute the Soapsuds Duo hired to seduce Gun can't find Room 2009.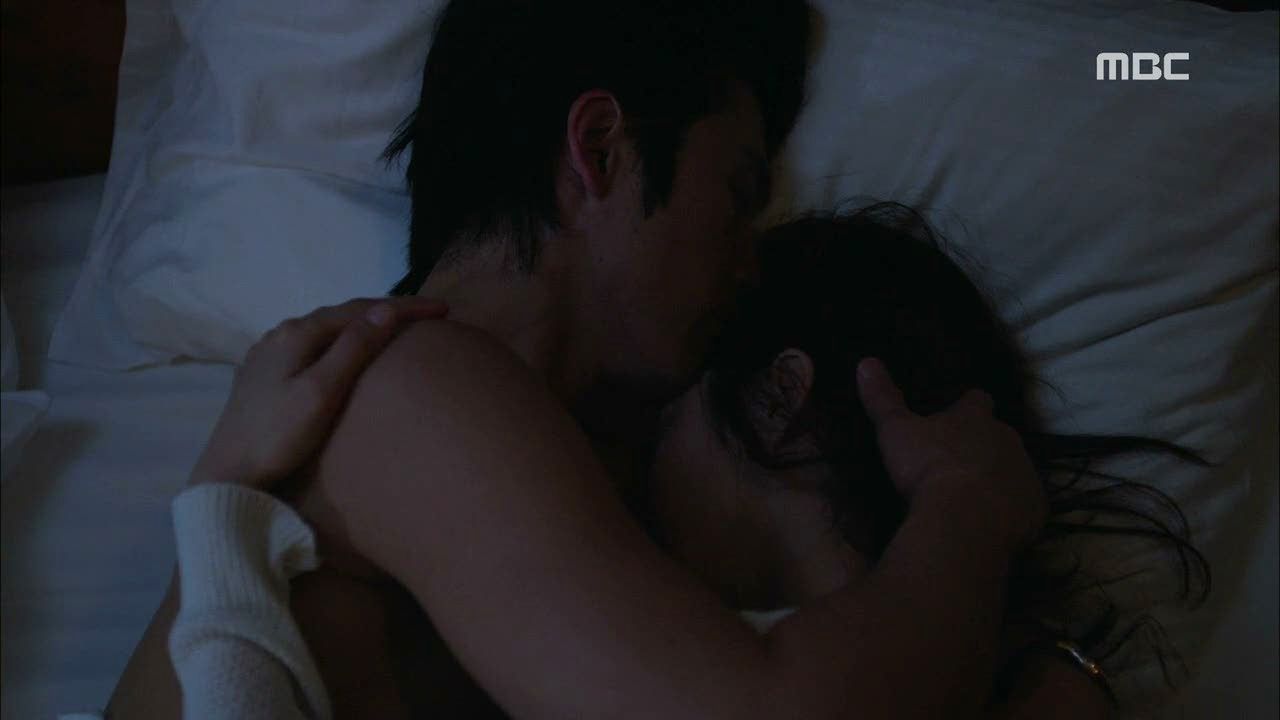 In the dark, Gun reaches over and pulls Mi-young into his arms. What starts as mere cuddling soon turns into caresses, kisses, and sighs… while the rest happens under the covers. Bow chicka wow wow.
Haha, fans of the original will be pleased to know that the portraits of Gun's male ancestors are all Gun lookalikes, as Grandma Wang addresses her late husband and son as she asks them to help Gun succeed in his proposal so he can continue the family line.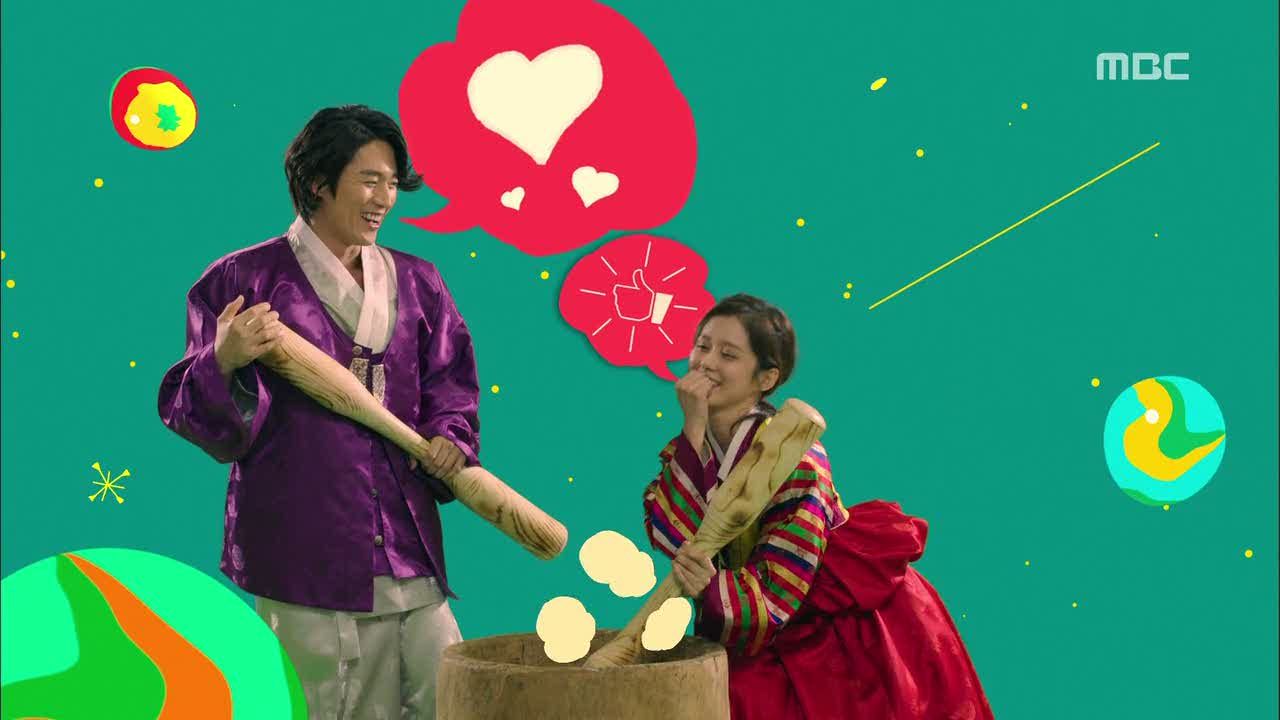 Cut to: Gun and Mi-young dressed in hanbok in a cartoonish fairytale setting as they pound the dough to make a dduk (a sweet rice cake) with large wooden rods. It's symbolism for their lovemaking (also a throwback to the original), as Gun pounds into the dough with the thought bubble: "Are you tired?"
Mi-young's thought bubble: "No! No!" Gun pounds in a few extra times (I am giggling way too hard at this) before they continue their back and forth. Hahaha. Epic win. Epic, epic win.
When Mi-young wakes up in the morning, she's only a little shocked as she wonders to herself whether she really "did it" last night. Of course, she thinks Lawyer Min is the one in bed with her, and when Gun sleepily pulls her to his chest while murmuring that she should stay a while, she attributes the unfamiliar voice to the early hour.
And ha, she smiles to herself when she can feel Gun's fit torso against her back—she hadn't pegged Lawyer Min as the athletic kind. But when she tries to slip out of bed, Gun just pulls her in closer.
Gun apologizes for being asleep when she came in, and Mi-young apologizes for coming in late. When Gun asks her when that was, she giggles as she replies, "We came together." His brows furrow as he processes what she just said: "We… came together?"
His suspicion causes him to pull back… and they both cry out in shock when they see each other's faces. Mi-young rushes to cover herself in the confusion, takes one look down, and screams at Gun's nakedness. Hah.
Gun scrambles for a pillow to cover his nether regions as both of them try to make sense of what on earth is happening to the tune of "Who are you?" "Who are you?" "What are you doing here?!" "AAAAHH!"
The Soapsuds Duo burst in with a video camera to record their island's enemy in his most vulnerable state while Mi-young stays concealed under the covers. Mr. Choi is proud to introduce the prostitute they hired as he tears off the covers…
…And reels in shock when he recognizes Mi-young. "Why are you here?" he asks incredulously, before explaining that she's his sister-in-law.
Assuming that this means Mi-young was in on the plan, Gun angrily tries to grab her before she scampers into the bathroom. The Soapsuds Duo also split, leaving Gun to hop around in nothin' but his decency sheet.
Gun bangs on the bathroom door, demanding to know who Mi-young is. She returns with her own question: "Why are you in my room?!" Gun: "What do you mean, your room?"
She takes the chance to sneak her clothing into the bathroom while Gun calls security. When Gun goes back to demanding answers, she admits that she's just as confused as he is—at least until she takes a look at the bathroom and realizes it's not her room after all.
So when she finally comes out, Gun grapples her down onto the bed thinking he's just caught a pervert. But when they both recognize each other from the ring fiasco, Gun immediately jumps to the conclusion that she's been onto him since then.
Mi-young tries to defend herself against Gun's accusations that she's a gold digger, but he's not in the listening mood. She gets frustrated when he makes it all about him, because it took two to tango.
But he's sure that she conspired with her brother-in-law against him, and to prove it, he drags her into the security room by the wrist so they can catch the Soapsuds Duo on camera.
Gun grips her wrist tighter every time she tries to pull away, and Mi-young is too meek to try anything more. They follow hotel security as they chase down the duo, and in the ensuing chaos, the video camera containing all their evidence falls into the water.
We find Daniel visiting his old orphanage, and though he's now a benefactor, he still can't get any answers regarding who his birth parents were. He takes the news in stride, at least, before cheerfully playing with the orphans outside.
Manager Tak has to break the news to his boss that Se-ra was on a flight to New York before he could stop her. Poor Gun hears this while standing in the middle of all the decorations he had set up for his grand romantic proposal. Aww.
Gun listens to a voicemail Se-ra left for him. In it, she apologizes first and foremost before admitting that she guessed what the purpose of the trip was. And even though her heart fluttered at the thought, she's still returning to America.
She knows how disappointed Gun will be, but is honest about how she felt like a failure coming back to Korea after she didn't land the part. She asks him to let her try ballet one more time: "After I've given my all on the stage, without regret or lingering feelings, I'll return to you. I'm sorry… I love you."
Gun is devastated, and watches pitifully as all the decorations are taken down.
He returns to the security room to further accuse Mi-young of gold digging with her brother-in-law, even though she says it was her first time seeing him in Macau—and besides, the room number was the same as hers.
Gun doesn't buy that this could've all been some crazy coincidence considering how they met before, and you can see Mi-young struggling to stand up for herself when she pleads with him to believe her. She really doesn't know any more than he does.
He tries to take it from her point of view, but points out that her brother-in-law and President Park abandoned her. "They left you here alone and ran away to save their lives. Whatever the reason, the fact that you were abandoned by your family won't change." Ouch, Gun. Now you're just being hurtful.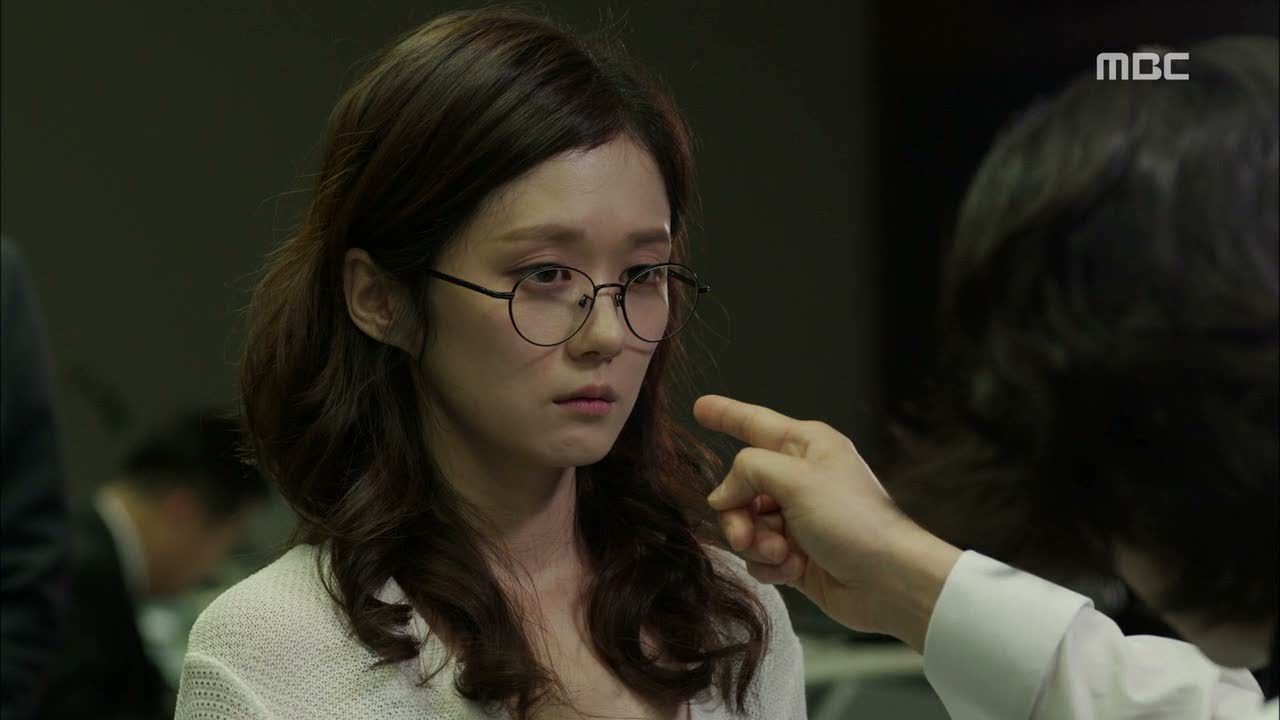 His words do get to her, even though Mi-young tries to convince herself that they must've had a reason for leaving her, because she knows them to be good people. Gun laughs at that—would "good people" abandon her like that? Again, ouch.
He seems to ease up on the douche pedal a bit when one of the security guards confirms that Mi-young was telling the truth about being in Room 2006. Since he'll only believe it if he sees it, he drags Mi-young with him to confirm it by flipping the 6 back over to a 9.
After finding the wedge used to keep the door open, Gun angrily dismisses the security staff. While he paces back and forth wondering how any of this could've happened, Mi-young interjects with her concern about what will happen to her brother-in-law and President Park.
That's when Gun pauses to take a look at her, realizing belatedly that she's been barefoot this whole time. Feeling a tinge of sympathy, he chastises her for worrying about others in her current state before he goes into his room.
As he finds her shoes inside, Mi-young hears a familiar voice coming from her room… and walks in to find Lawyer Min fooling around with Miss Kim, the woman originally hired to seduce Gun.
"How could you?" Mi-young's eyes fill with tears, as Ultimate Douche Lawyer Min tries to switch the situation around by asking where she's been all night. Then he tries to pass this all off like it was a game, and besides, they came here to have fun anyway right?
Miss Kim is on an awfully high horse for being a working girl and insults Mi-young repeatedly. Mi-young, however, barely holds back from crying as she finds Miss Kim wearing her earrings and asks for them back. Miss Kim, calling them cheap anyway, throws them on the floor.
Tears fall from Mi-young's eyes as she kneels down to pick them up. She chokes back a sob as she tells Lawyer Min to get out. "Do you know how excited I was?" she cries. "You don't know… how much I liked you." Awwwww. Poor thing! My heart is breaking for her.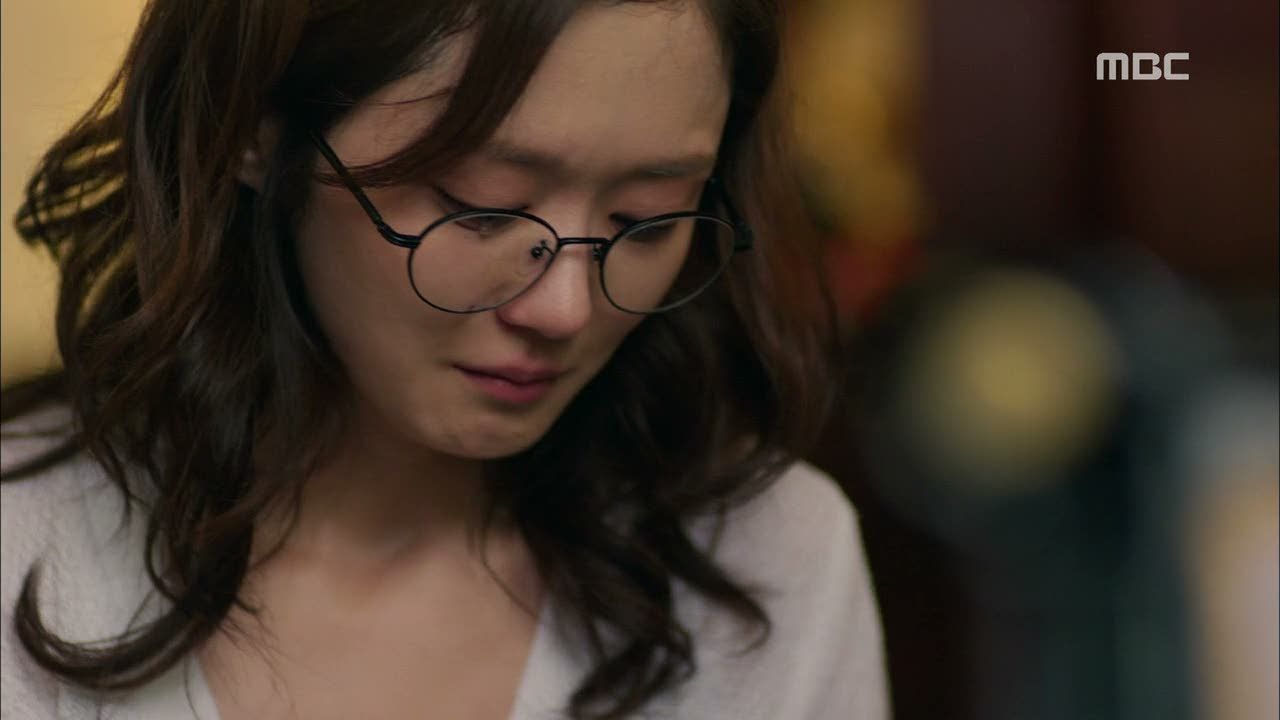 But because everyone is terrible, Lawyer Min turns to making fun of her. Did she really think he was her boyfriend? He starts a tirade about how she turned clingy just because he was nice to her.
Someone is watching from outside the room as Lawyer Min continues that he would never lower himself to date a post-it note girl like her—someone he could easily use and throw away. "How could a nobleman go out with a peasant?" he laughs.
That person outside turns out to be Gun, as he walks in with Mi-young's shoes before helping her up. (Aww!) He holds her gently by the arm as he tells her not to waste time talking to a thing like Lawyer Min, causing the latter to bluster at the insult.
"You, a nobleman?" Gun almost laughs. "You're just trash. People like you can't even be considered peasants." Lawyer Min is left seething impotently as Gun leads Mi-young away.
Outside, Gun again mixes sympathy with frustration as he asks Mi-young why she stayed to listen to Lawyer Min's rant—is she stupid? "These are mine," she says as if she didn't hear him while clutching the earrings in her hand.
Gun can't understand their significance, and asks if they're expensive or something. "They're mine," she repeats brokenly. "They're just mine." That last affirmation turns into a sob. Aw.
Mi-young: "Since I got to travel after winning a trip for the first time in my life, I thought that luck finally came to me too. I just… I just wanted to give my all… I just wanted to love someone wholeheartedly. I tried really hard, but… what did I ever do wrong?"
"Why are you crying?!" Gun bursts out, in an effort to snap her out of it. He sees no reason for her to be this distraught over a tool like Lawyer Min.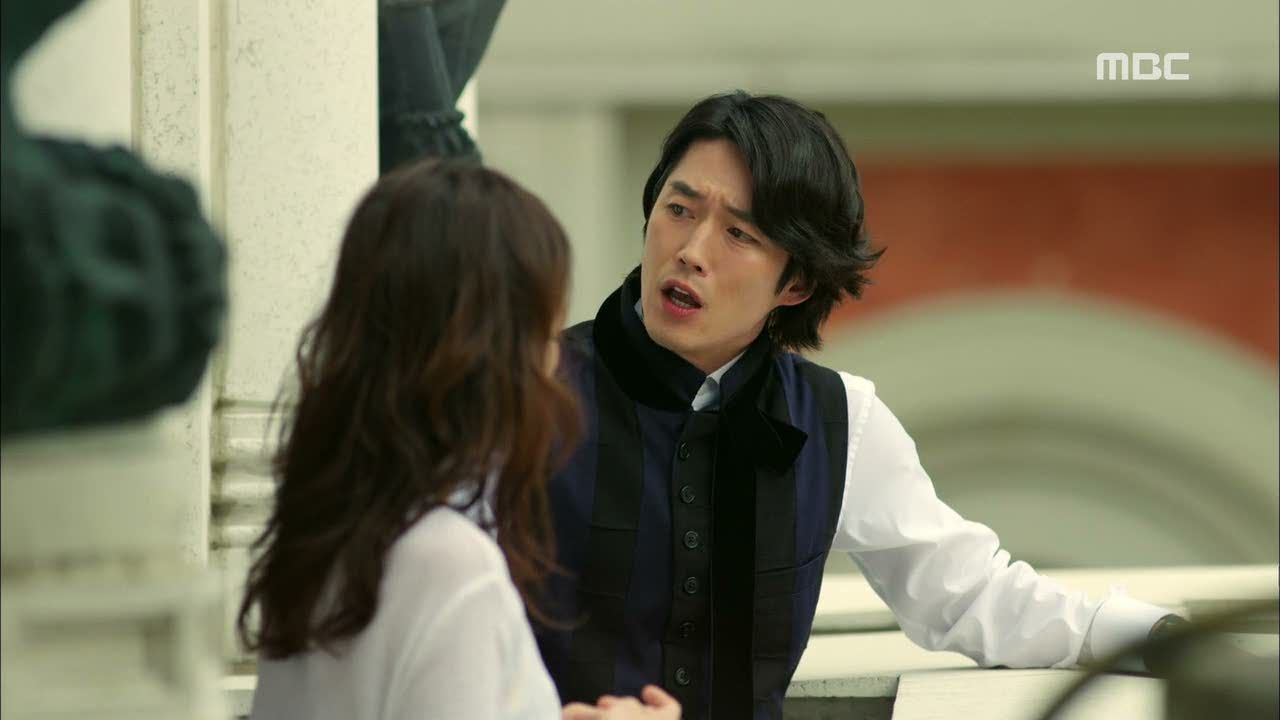 But Mi-young sniffs that she really liked him because he was the only one to treat her as more than a post-it note. That's why she's so broken hearted.
"It doesn't make any sense!" Gun roars. "Why are the ones who hurt other people always unaffected, while the ones who get hurt are in such pain and misery? Why?"
He grabs her and tells her to follow him—from now on, she's going to stop being a post-it note and become crazy glue, so that whoever removes her will suffer for it. He'll make her see how great she really is. (Stick a fork in me, I'm done.)
Makeover Time! I love the added twist of the stylists charging double because of the difficulty of the case, and how Gun micromanages the affair like a general in battle.
Poor Mi-young mumbles that she thinks she looks okay the way she is, but Gun clearly disagrees as he snatches the glasses off her face. "Get rid of those first!" Haha.
Cue makeover montage, where Mi-young gets waxed, plucked, made up, and dressed to perfection. Her fabulous stylists return to Gun with the proclamation that they've completed their life's masterpiece, ha.
Gun is taken aback in a big way as Mi-young walks toward him in a dazzling gold dress, looking absolutely stunning. And after snazzing himself up too, he acts as her devilishly handsome escort to the casino.
Noticing how uncomfortable she is, Gun reminds her to be confident: "From now on, you are the queen. No one will be able to look down on you." He sweetly gives her his arm as they enter the casino, spotting Lawyer Min there with Miss Kim.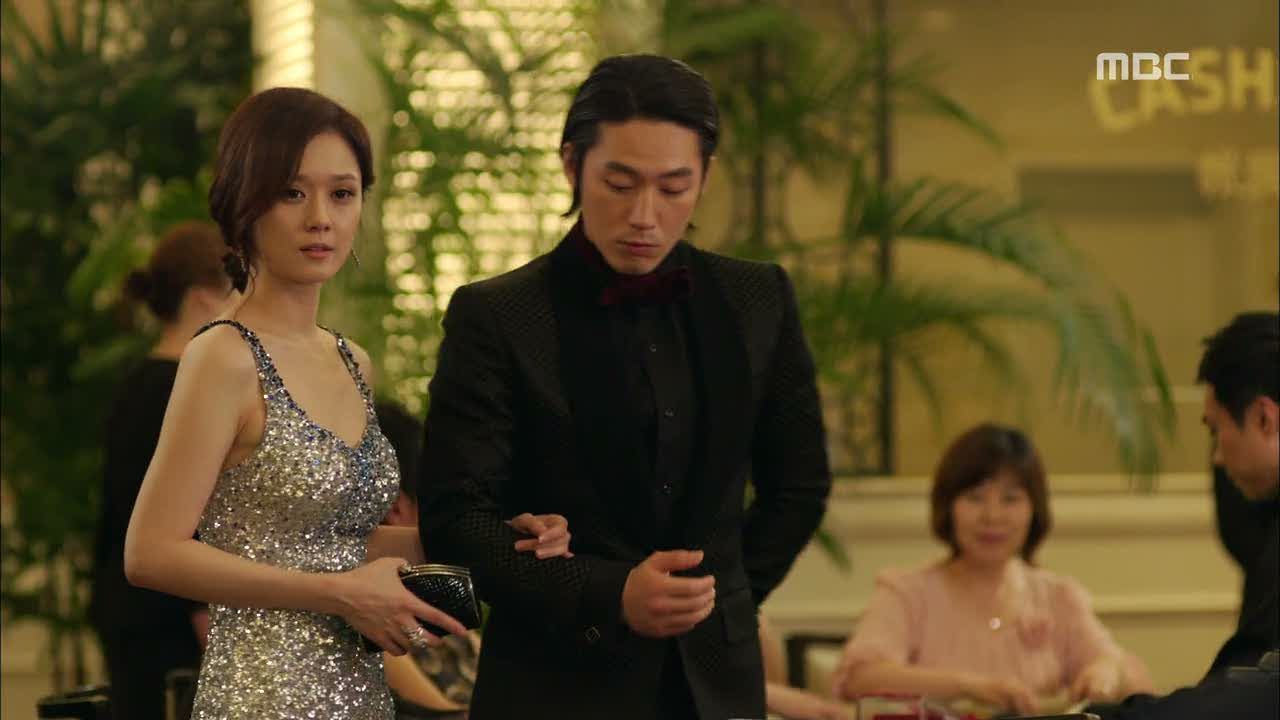 Lawyer Min goes totally slack-jawed at Mi-young's new look as Gun purposefully sits the two of them down at his table. Time for some payback.
After a brief cut to the Soapsuds Duo feeling guilty for leaving Mi-young, we return to the table. Gun plays his cards in such a way as to make Lawyer Min foolishly cocky, so that by the final round, they're both playing with big money.
Gun hands Mi-young a single chip for her to wish him luck with. It's cute how earnestly she prays over the chip, only for Gun to hold that just that one back as he goes all in with the rest. Eek!
Gun's confidence just makes Lawyer Min all the more arrogant, which Gun uses to his advantage. When it comes time to reveal their cards, Gun turns over his winning hand with a cheeky smile.
Mi-young gets so excited over their win that she hugs Gun, while Lawyer Min loses everything—even Miss Kim. Gun doesn't miss his chance to point out to Lawyer Min that he lost because he failed to recognize his Lady Luck, aka Mi-young.
Lawyer Min starts to beg for another round, only to be flatly denied by Gun. He then turns to Mi-young in order to beg, calling her "honey" like he used to do.
However, Gun gives him a chance to get his money back: But only if Lawyer Min drops to his knees and apologizes sincerely to Mi-young. Lawyer Min scrambles to do as he's told and forces an apology.
After Mi-young runs out of the room, she later explains to Gun why she gave up her chance at revenge: It wasn't because Lawyer Min was pitiful, she argues, but that she looked pitiful with him kneeling at her feet for money. "It's true that he's a bad person, but my feelings for him were real," she admits.
"You and I are similar," Gun notes ruefully. "Because Se-ra didn't come, I was also left alone. I even prepared a proposal." Aw, this is the first time he's opened up to her.
Surprisingly, Gun grants her request to forgive the Soapsuds Duo, considering that they were both victims anyway. Since they never had a proper introduction, Gun gives her his whole name, emphasizing that his first is just a single character (건).
Mi-young prefaces her introduction by saying how common and ordinary her name is, and it's adorable when Gun hears it and innocently asks, "What's wrong with Kim Mi-young?" I love him. I love him so much.
Now that they're nearing their goodbyes, Mi-young admits that while she thought he was weird when she first met him, he's become a different person.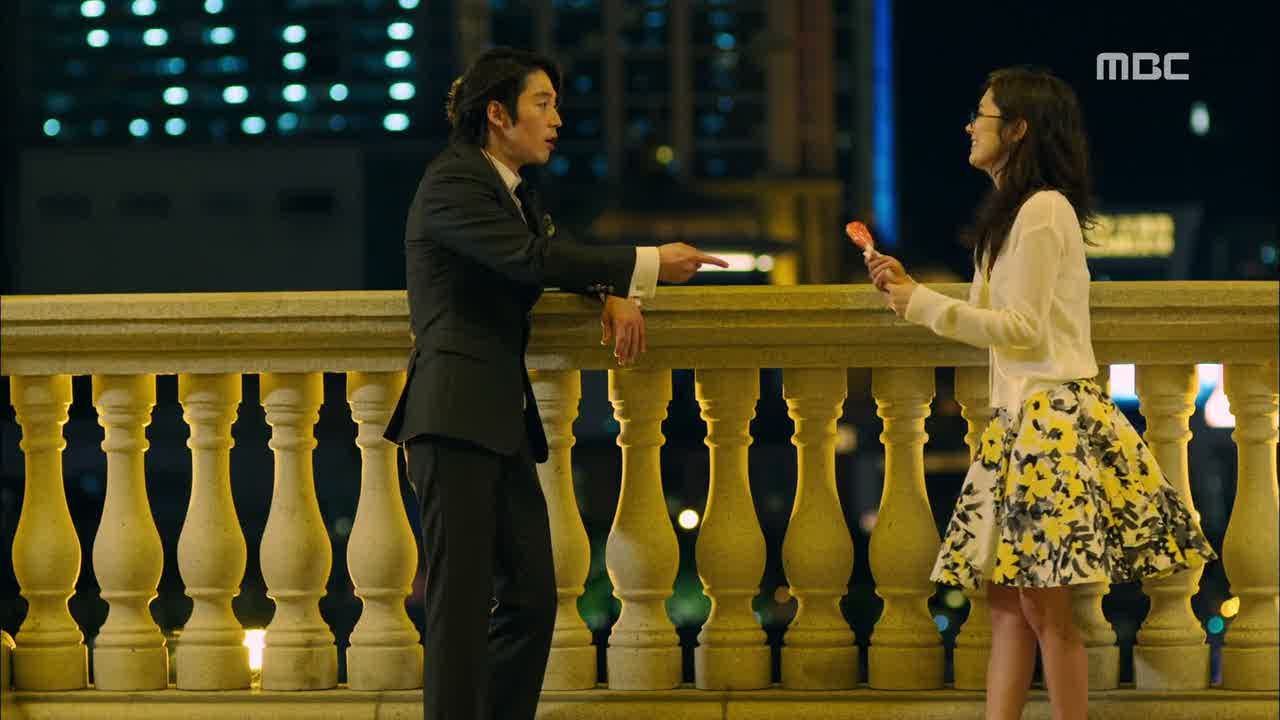 Gun reaches into his sleeve and pulls out the chip she wished him luck with, and hands it over to her as a gift. "We can't always win the game of life, but as long as you have that chip, you'll always have hope and opportunity. So keep it well."
Mi-young's gift to him is a saliva-free replica of the heart-shaped candy she had the day they met. It's supposed to be a good luck charm for love. "People who like sweet things are people who want to be happy," she adds with a smile.
Before Gun goes, he turns around to good-heartedly tell Mi-young to forget about what happened last night along with some advice for her not to be too nice and to be more confident. She promises to try—after all, it's not like they'll see each other ever again.
They share a smile and a laugh before Gun disappears into his limo. As the distance between them grows, Gun looks at the candy she gave him while Mi-young holds the chip close.

COMMENTS
I feel like I need to pinch myself, because this show just can't be real. I'd been as nervous as I was excited since this adaptation was first announced, because the original drama has occupied a special place in my heart for years now. And while I agree with gummimochi that we need to take this show on its own merit, so much of what I like about the show deals with its relationship to the source material that I'll cheat for juuust one recap. After this week the original shall be mentioned nevermore.
We've seen more adaptations go more wrong than right, or remakes which wear only the skin of their predecessors like serial killers because they failed to understand what it was about the source material that enchanted audiences in the first place. (See, To The Beautiful You? Your legacy lives on.) Which all goes to say that I was almost positive that my love for the original was going to actively ruin any chances of liking this show as a completely separate entity.
Even with all that working against it, plus me being awake for forty hours before diving into the pilot, I can honestly say I've never been happier to be proven wrong. Not only is this show a love letter to the original and its fans, it's also a completely lovable drama in its own right, since you don't have to be familiar with the source to enjoy what's happening on screen. This remake knows what worked and what didn't, and is using that knowledge to transcend into something so wonderful that even the most diehard of fans (like me) can't help but love it. Anyway, on with the show!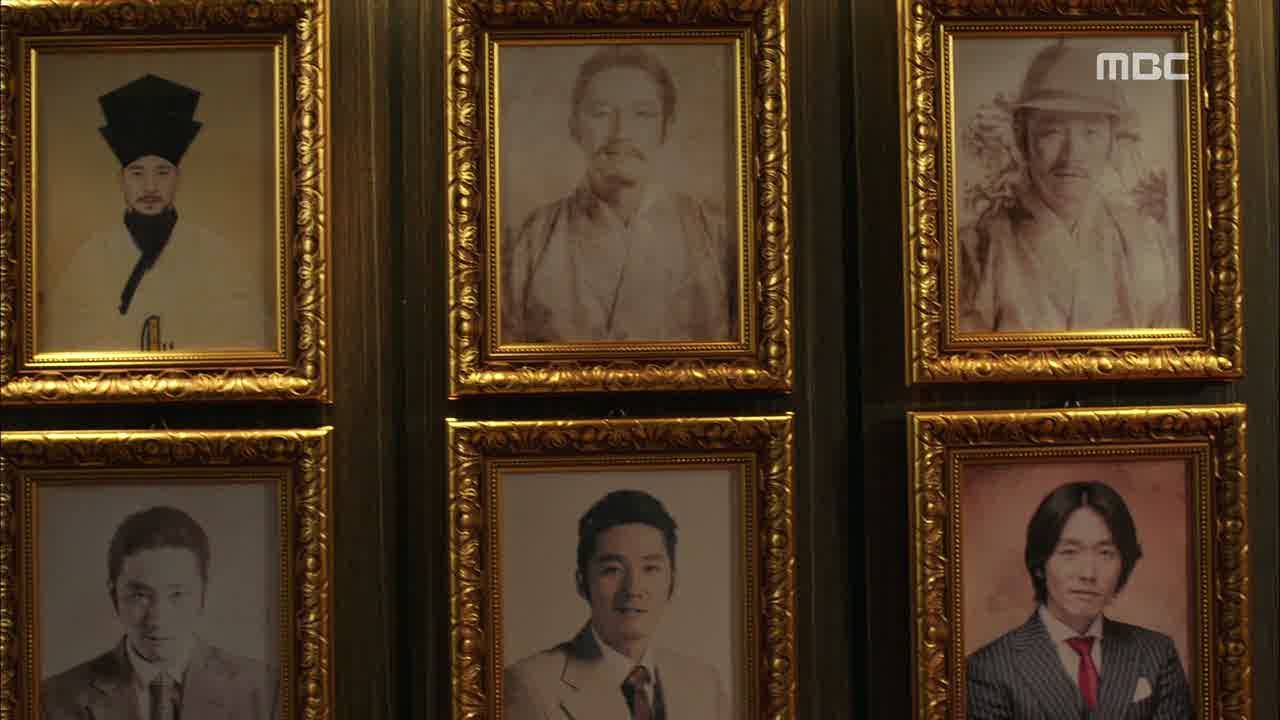 Gun made leaps and bounds as a character this episode, and since it's kind of hard to pin what's winsome about him on just one factor, I'll use two: acting and writing. Jang Hyuk is putting in a stellar performance in nailing the complexity of emotions Gun deals with as he went from anger to understanding and beyond, but he's also helped along by poignant moments of dialogue that do wonders in shaping who he is as a person. There's no arguing that he had his moments when he was at his angriest, but that's what made his turnaround all the more meaningful.
What's also special about his relationship with Mi-young this hour is that we had the familiar makeover scene with one notable twist—he wasn't dolling her up to please himself like we've seen typical chaebols do, but did it so that she could start seeing herself in a new light. It's actually really touching that in the wake of his own devastating rejection, he chose to do something good for someone else.
Sure, one could argue that he acted the way he did toward Mi-young as penitence for his earlier actions, but that still wouldn't have given Gun anything to gain from helping her. He could've done absolutely nothing, but the fact that he didn't speaks volumes. And the cherry on top of his oh-so-sculpted cake had to be when he decried the people who hurt both him and Mi-young, because not only was it a sweet moment for him to be mad at their collective misery, it also meant that he wasn't holding his pain on a higher pedestal than hers. What else can I say? I love them, and I love this show.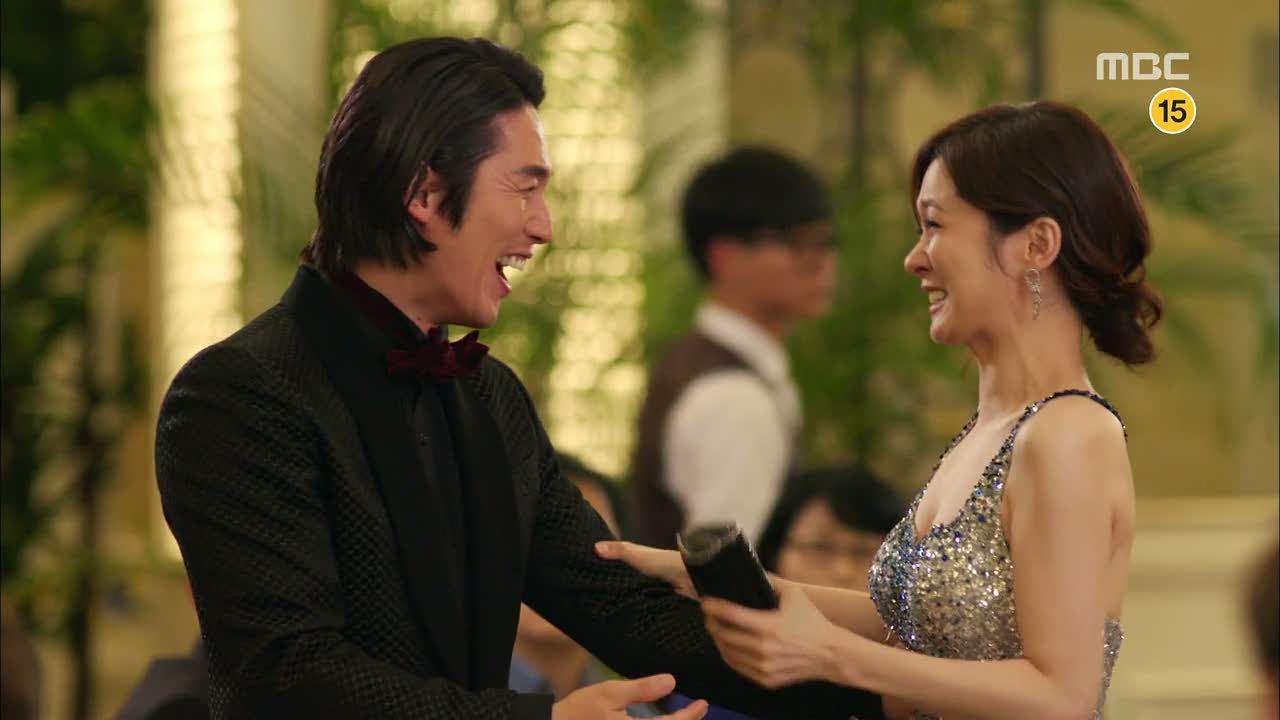 RELATED POSTS
Tags: Choi Jin-hyuk, Fated To Love You, featured, Jang Hyuk, Jang Nara