Infinite's L courted to play Rain's rival in She's So Lovable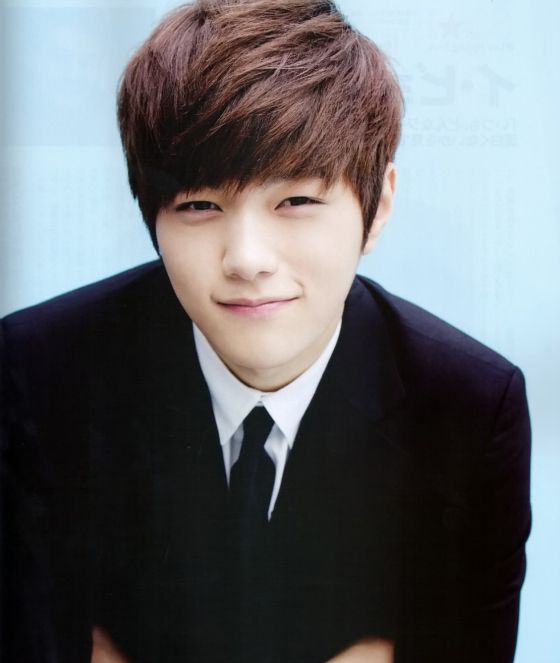 It looks like it'll be an idol standoff for SBS's new music-industry-set drama She's So Lovable, which isn't really a surprise given that the drama is about youths finding themselves through music. Rain has signed on to play the leading man and agency president who raises a pool of bright young talent, and Infinite's L is being courted to play his biggest idol star and rival for the heroine's affections. Do you suppose they'll have dance-offs to win her heart? Hey, it's called a "comedic romantic fantasy" — it's possible.
The 16-episode drama comes from the PD-writer team behind Scent of a Woman and Dr. Champ, and stars Rain as a geeenius songwriter-producer who manages a group of rising stars in the pop industry, and helps the heroine achieve her dream of becoming a singer. L is up to play the face of the agency's hottest idol group, called hilariously, Infinite Power. He's gotta take the role if they name the fictional group after his own, right?
His character is described as witty and charismatic, but also extremely petty and easily miffed — he gets pissy over little things very quickly, and then immediately turns around and regrets it. Ha. Petty love triangle wars could be fun, especially if Rain really goes for the comedy.
I haven't really seen L do anything interesting since Shut Up: Flower Boy Band, which is sad since I really liked him in that drama; but I was disappointed by his rather dull performance in Sly and Single Again. He was okay in Master's Sun as Little So Ji-sub, but if he signs on to play the second lead in this drama, he'd better bring his A-game. Perhaps returning to more familiar idol roots like his character in Shut Up will help bring out a more assured performance. As for the drama, I hope we're in for more Dream High, less Trot Lovers. Fingers crossed.
She's So Lovable follows It's Okay, It's Love and premieres September 17.
Via Tenasia
RELATED POSTS
Tags: L (Kim Myung-soo), Rain, She's So Lovable