Movie Review: Wishing Stairs (2003)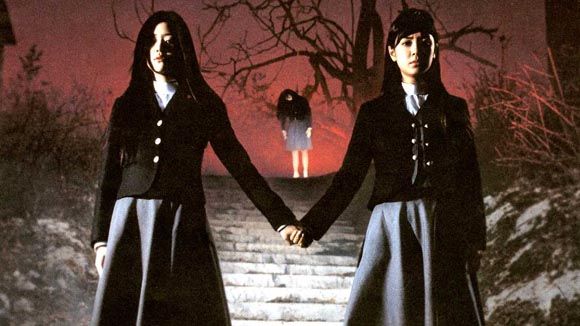 The third film in the Whispering Corridors series, Wishing Stairs (여고괴담 세 번째 이야기: 여우계단), was released four years after the second, Memento Mori. While the original Whispering Corridors and its immediate follow-up were in many ways genre-defining, the wave of popular horror films that followed them in Korea and elsewhere in Asia meant that Wishing Stairs was now entering a crowded field of genre films. Following its predecessors in setting and stocking the cast and crew with relatively young new talent, the film starts off with a solid if unoriginal setup, but it gets bogged down by a lack of thematic cohesion and, unfortunately, genre cliches.
Wishing Stairs focuses on two best friends, Yoon Jin-sung (Song Ji-hyo) and Kim So-hee (Park Han-byul), who both are ballet students at what appears to be an all-girls art school. When a opportunity presents itself for the school to send a single student to a showcase for a prestigious Russian dance academy, star pupil So-hee has it locked. So, despite the wealthy So-hee's overwhelming love for bestest friend Jin-sung, the dance-devoted Jin-sung can't help be covetous, cooling her from So-hee.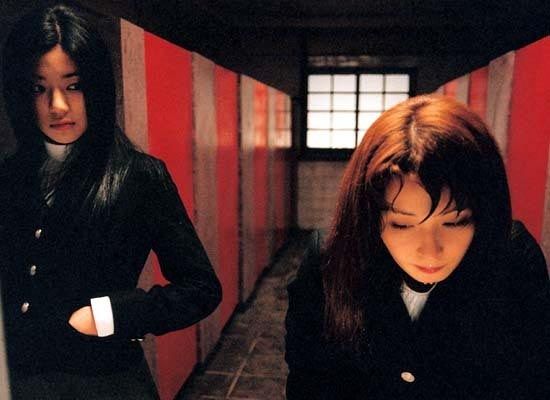 Meanwhile, large-bodied and super awkward sculpture student Um Hae-ju (Jo Ahn) suffers in part for her appearance and seemingly uncontrollable need to overeat, especially at the hands of bad-girl sculpture student Han Yoon-ji (Park Ji-yeon). Hae-ju maintains an enormous girl-crush on So-hee, who happens to be the only girl in school that's nice to her, to the point having a dedicated shrine to her.
Finally, there's a legend at the school regarding the twenty-eight steps leading up to the girl's dormitory: If you truly desire something, you can count the steps as you climb and you will find a secret twenty-ninth step. Upon that step, you can petition a fox spirit with a wish and it will grant you your heart's desire. When the jealous Jin-sung discovers that Hae-ju made such a wish and lost a startling amount of weight, she climbs the steps too and, finding that twenty-ninth step, makes a wish that begins a dark chain of events.
While Wishing Stairs does retain some of the observations about life in high school that the previous films made, I really liked how it was, at heart, an exploration of one of the challenges that friendships face, competition between the friends, and that this storyline carries through from the beginning through the end. I also really appreciated that the film at first chose to keep the supernatural element limited. Even after they wished upon that twenty-ninth step, both Hae-ju and Jin-sung seem to find their wish granted by natural — if coincidental — means, giving a lot of power to the agency of the girls in getting what they want, albeit without knowing the costs.
What doesn't work quite well is Hae-ju's story as she is an over-the-top caricature of an awkward, super-crazy outcast. It would have sufficed for her to have been an outcast for being a little crazy, or for her big body, however, when contrasted to the rest of the characters, who are largely on a more grounded plane of believability, Hae-ju simply jars. Furthermore, an opportunity to tie her story more closely to So-hee in terms of friendship and encouragement was lost, which would have amplified that theme in the film.
Another problem is that Wishing Stairs simply doesn't hold together that well towards its finale. Like Memento Mori, it takes a sharp turn for the supernatural and without a truly meaningful grounding. Furthermore, the eventual ghost's motives and methods are hard to buy, given who she was in life, and they don't really do much to comment on the film's major themes. And the character of Han Yoon-ji almost seems like an afterthought and is simply unnecessary.
The production team especially did a great job with the girl's dormitory, giving it the similar, spook-friendly vibe that Whispering Corridors' school had. Writer-director Yoon Jae-yeon keeps the film's aesthetic fairly interesting through much, but definitely not all, of it. She has clearly studied her horror films and keeps well to their conventions, with some personal artistic flair. Some of her most creative work appears towards the end with the staircase coming alive and half of her choices in how to make the ghost move. Unfortunately, half of the time, it also felt like Wishing Stairs was straight copying from other popular horror films like Ringu and The Grudge and that was disappointing to recognize.
The young cast performed pretty well with Song Ji-hyo carrying Jin-sung's jealousy well. I'm guessing she was directed so, but Park Han-byul's So-hee comes across both physically and vocally like Jeon Ji-hyun and if that was the intent, she accomplished it, although it's another strike again Wishing Stairs' creativity. And I'm not sure how much crazy Jo Ahn was asked to put into Hae-ju, but she was loaded to the gills with it — however, her acting skill was pretty well demonstrated in the finale as she had to switch from her crazy Hae-ju to becoming possessed by the ghost, doing well to differentiate them.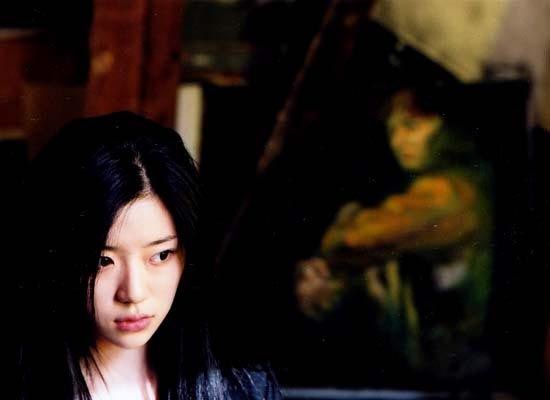 The improved production values compared to its series predecessors, from lighting and film stock to special effects, is also an interesting marker of just how much the Korean film industry had modernized in five short years.
Even though Wishing Stairs apparently didn't really know how to end its story, the film at least kept to one of its major themes (friendship) through the end and that actually helped make it bearable, even as the writing and directing started falling apart. It's unfortunately split on blatantly copying other horror films before it and trying to establish its own identity, but part of that shows just how big the horror genre had become in Asia by 2003.
Despite its pedigree, Wishing Stairs ends up being merely an adequate horror film. It never fully gets on board with its "be careful what you wish for" premise, nor does it really conclude well, but it does set up fairly well and sustains itself on the jealousy-in-friendship story for at least half of its running time. And though it might not be terribly original half the time, it has plenty of requisite scares. And all this together still makes Wishing Stairs' "adequate" better than more than half the horror films out there. So if you want to watch a Korean horror film, you could certainly do worse than this one. 6/10
Note: If you want to catch this film, Tartan distributed it on DVD in the US and UK and those discs still appear to be available, as well as the Hong Kong release.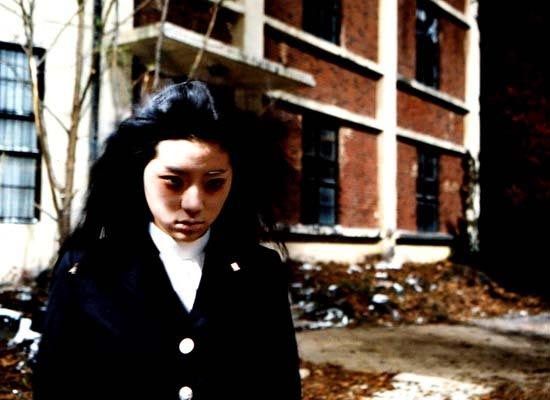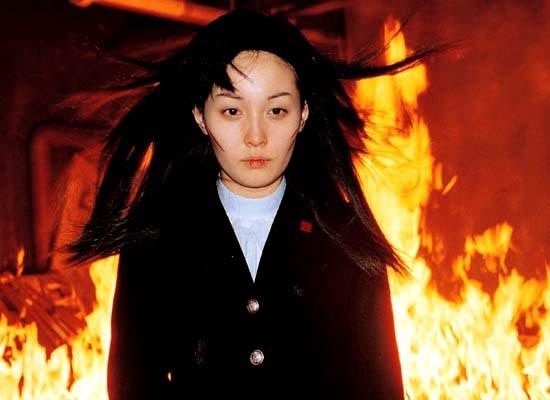 RELATED POSTS
Tags: featured, Jo Ahn, Park Han-byul, Song Ji-hyo