Office grunts clock in at Misaeng's press conference
The cast and crew of the upcoming tvN drama Misaeng (Incomplete Life) gathered for a press conference on Monday, October 6 — it seems fitting that a show about office grunts should punch in on a Monday, doesn't it? The drama, an adaptation of a webtoon with a mania following, is about the ins and outs of salaryman life and the universal angst of being a worker bee in the corporate world.
PD Kim Won-seok (Monstar, Sungkyunkwan Scandal) said about casting the drama, "When I took this project I met with the original creator, Yoon Tae-ho, and we discussed characters. We had differing feelings about some of the things I felt, and his intentions as he wrote them."
He continued, "For instance, if I thought that Jang Baek-gi [Kang Haneul's character] was short and had a complex about his appearance, Yoon Tae-ho described him as meticulous and nice, a studious and careful character. Rather than go with what one or two people might feel about the characters, I tried not to stray from the original creator's ideas of them."
About casting Lee Sung-min, PD Kim said, "I spoke to him about his casting while doing a different drama last year. He's not the same physical appearance as the original character, but I thought that Lee Sung-min's acting spirit was the best card we had for expressing [his character]."
Lee Sung-min admitted, "I had the Misaeng manhwa volumes 1-3 at home and read the first one and got bored and closed the book." But then he added, "Once I was cast I went back to the original webtoon, and I couldn't take my hands off of it, and read it to the end in one sitting. I realized that it was a mistake to stop reading in the middle of the first volume. After graduating high school I became an actor and that's all I've known. While reading Misaeng I came to discover the office worker's life, and was genuinely surprised."
PD Kim said that in casting the main character, he was looking for a strong actor with a high profile who could develop a good rapport with Lee Sung-min: "But Lee Sung-min said that if there was one thing he wanted, it was a kind actor… So the result is that we cast the high-profile, good AND kind actor Im Shi-wan."
Im Shi-wan said he had no reservations about taking on the role because it was a good project. About preparations for his fish-out-of-water rookie intern character, he said, "I have a few friends who work in offices, and have asked a lot about their lives. [My character] starts with zero experience in the workplace so I thought it would be good to start not having experienced office life. I tried my best to act exactly how I felt in that situation."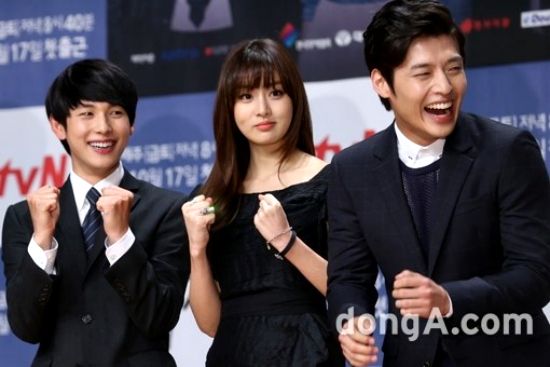 Kang Haneul said, "I knew about Misaeng and liked it as a fan. I had trust in Misaeng itself, but I chose the project because I had faith in Director Kim Won-seok. It would be a lie if I said I felt no burden towards the original material. I have a lot of concerns before each and every scene. I hope that the audience doesn't feel that burden, and instead thinks that this is what Jang Baek-gi would feel like if he were alive."
Kang So-ra was asked about the potential for lovelines in the show: "You can't say that Misaeng totally has or doesn't have any lovelines, but it's not the typical lovelines we're used to. There could be slight [lovelines] between coworkers, but I'm not anticipating more. I wanted to do a drama that put more weight on work than romance. Lots of American dramas don't put a lot of emphasis on lovelines."
When pressed to choose between Im Shi-wan and Kang Haneul, she described Im Shi-wan's chararcter as flipping expectations, since you think he's going to be naive and dopey but he isn't always so hapless. And on the flipside, Kang Haneul's character seems strong but shows signs of youth and sensitivity. She said teasingly, "If I had to choose, it'd be Jang Geu-rae [Im Shi-wan] in the day, and Jang Baek-gi [Kang Haneul] at night. And by night I mean staying late in the office (Laughs)."
Misaeng follows Plus Nine Boys and premieres October 17.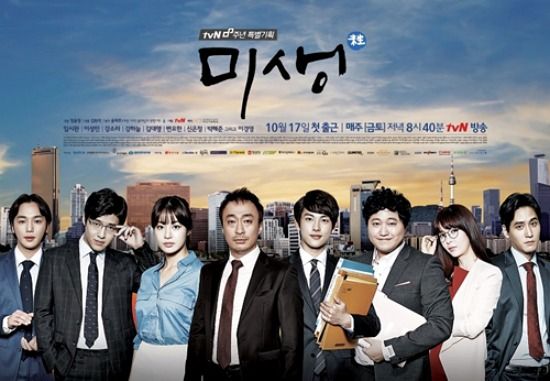 Via Joy News, TV Daily, News 1, Star Today, FN News
RELATED POSTS
Tags: Im Shi-wan, Kang Haneul, Kang So-ra, Lee Sung-min, Misaeng