Reading faces (and minds?) in Dr. Frost's animated and live-action teasers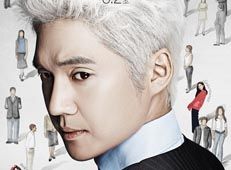 Ooh, OCN's upcoming Dr. Frost keeps looking better and better. While the setup is pure procedural—geeeenius psychoanalyst reads people's behaviors and helps solve cases—the execution looks quite interesting, with a different angle than your straight-up crime investigation show.
Based on a popular webtoon, Dr. Frost stars Song Chang-eui as a psychoanalyst who suffered a brain injury, the upside of which is that he's able to read the most minute details into people's facial expressions (a handy skill), and the downside of which is that he cannot feel regular human emotions (probably a bad thing?). While we joke that many a dramaland hero is an emotionless robot until he's cured by the love of a good woman, in this case he actually is emotionless in a clinical sense, and that makes him fascinating. Also, that frosty platinum 'do on Song Chang-eui doesn't hurt; I wouldn't have guessed he could wear that look so well, but I'm not complaining.
In the trailer directly below, Song Chang-eui examines the suspects brought in for a police lineup, and in under a second, he's taken note of all their responses and pinpointed the culprit, to the shock of his colleagues Jung Eun-chae and Sung Ji-ru.
In the next video below, the trailer makes a nod to Dr. Frost's webtoon origins with an animated preview. To be honest, it's so well-done and slickly produced that I almost want to watch the animated version of the show.
This clip goes into more detail about the theory behind Dr. Frost's methods (Dr. Frost is a nickname; the hero does have a normal name as well). He explains that in examining the flickers of changes in a person's facial expressions—which happen in 0.2 seconds—one can read into their true feelings.
To put that theory into practice, he observes a couple at a bar where he serves drinks—oh right, Dr. Frost is also a bartender—and notes the tiny movement of the woman's mouth when her boyfriend proposes with a big diamond ring. When the girlfriend excuses herself, the guy brags and puffs himself up, feeling pretty good about himself, only to have Dr. Frost offer that the woman will likely reject the proposal. Just as the boyfriend is huffing in offense, he gets a text from his girlfriend rejecting him. Spooked, the guy asks who he is, and the hero slides over his business card: "Me? I'm psychology professor Frost."
Dr. Frost will be a Sunday-night drama on OCN, to premiere on November 23.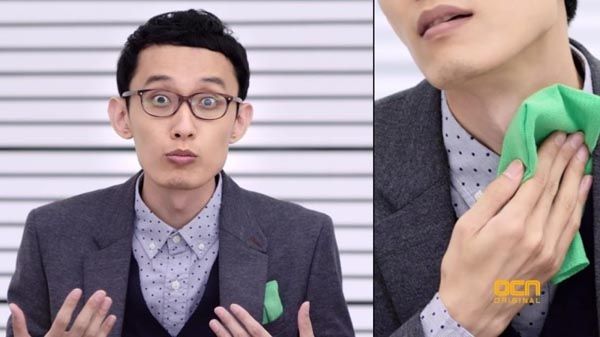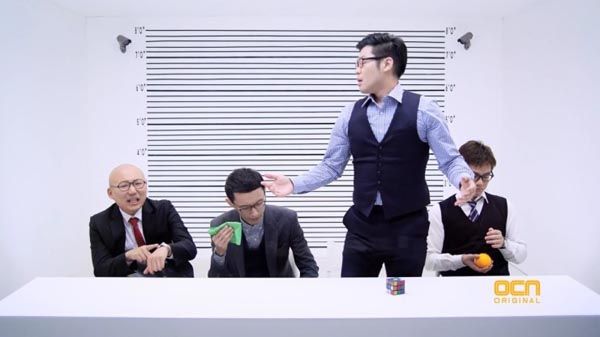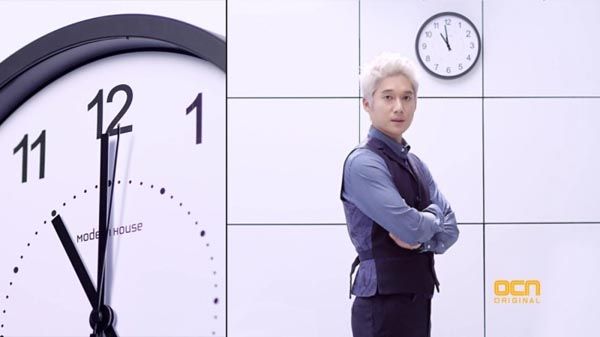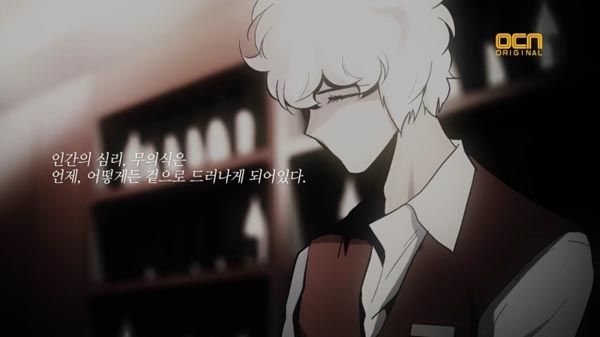 Via My Daily
RELATED POSTS
Tags: Dr. Frost, Jung Eun-chae, Lee Yoon-ji, Song Chang-eui