Shine or Go Crazy's star-crossed lovers and fictionalized history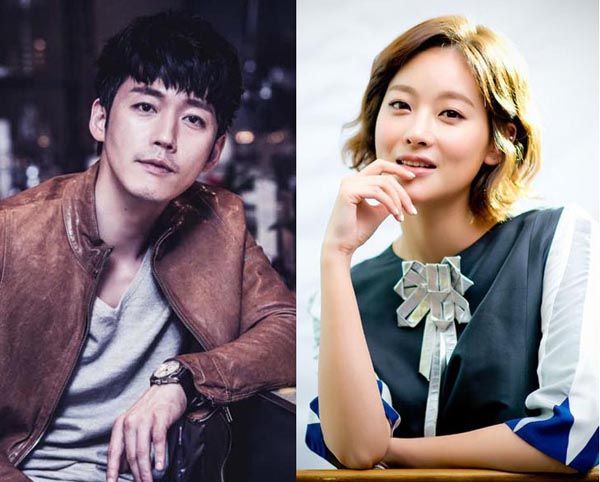 So the casting for Shine or Go Crazy's leads is still in the not-confirmed-but-positively-considering stage (how many more news cycles do you think the production can milk that for?), but at least we've got more information about the drama's plot, and some clarification on the personages involved.
Described as a fantasy romance sageuk set in early Goryeo (in the tenth century A.D.), Shine or Go Crazy depicts the love story between a Goryeo king and the last princess of Balhae (a kingdom whose last years overlapped with the early years of the Goryeo dynasty), and is based on a novel of the same name. (Those are the two leads being eyed by Jang Hyuk and Oh Yeon-seo.) The hero is Wang So, the fourth king of Goryeo posthumously known as Gwangjong, who instituted a number of reforms and had a stabilizing effect in his time… yet was also known for bloody purges in the name of strengthening royal authority, earning him the dubious distinction of being a "crazed king."
Despite taking historical figures as the story's basis, I think it's safe to say the drama will take significant creative liberties. The hero is described as suffering from a curse, and through a chance encounter he meets the Balhae princess, who is destined to become the light of another nation — an understandably dire predicament. (The star- and nation-crossed lovers angle reminds me of Sword and Flower's main conflict, but let's hope for a better result than that.) The lovers have a "one-night marriage," after which their love story turns plaintive and angst-ridden. I can imagine. So she's his light, and he's on the verge of crazy; turns out the title's a lot more literal than I'd assumed.
Ryu Seung-soo has already been cast to play another Goryeo king, and despite earlier articles describing him as the second Joseon king, Jeongjong, that's not the case after all. (Which is good to know, since I was twisting my brain inside out trying to figure out how the fourth Goryeo king and the second Joseon king could possibly be in the same drama, given the five centuries spanning between their reigns.) He'll actually be the third Goryeo king, also known as Jeongjong (hence the confusion by earlier reporters), and is the hero's older brother. Im Joo-hwan is also in talks to join the cast.
Shine or Go Crazy will follow Monday-Tuesday drama Pride and Prejudice and will premiere in January on MBC.
Via Star News
RELATED POSTS
Tags: Jang Hyuk, Oh Yeon-seo