Go Hyun-jung offered ajumma campus romance for tvN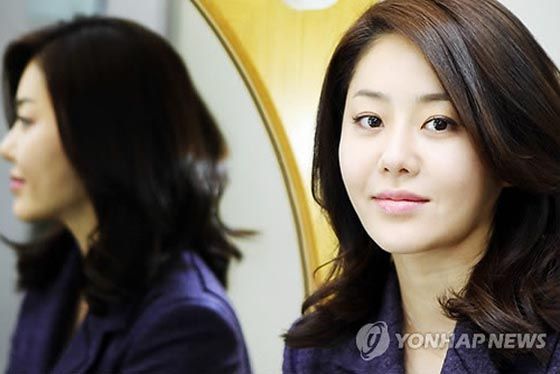 Ooh, Go Hyun-jung (Queen's Classroom, Queen Seon-deok) may be heading to cable for her next drama, and what a get that would be for tvN. The station has scored their share of stars already, but Go Hyun-jung pushes them into real heavyweight territory.
The drama is Our Heaven, the series from the Two Weeks and 49 Days writer about a 38-year-old ajumma who enrolls in university and gets a chance to reset her life. She'll clash with the twentysomethings surrounding her as she finds both her dream and love.
There's no word on whether her love will be one of those twentysomethings, though I suppose that would be the fun of the setup. (And I'm pretty sure this'll be the fun version, rather than, say, the melodramatic angsty version of something like Secret Love Affair—Our Heaven is described as a cheerful and cheeky campus romance.)
At 44, Go Hyun-jung is a bit older than the character, though she's always been praised for her youthful looks, and I don't think it's too hard to see her playing the role. How they cast her romantic co-star will really be the deciding factor; I found Witch's Romance surprisingly winsome, for instance, thanks to the crackling chemistry between Park Seo-joon (then 26) and Uhm Jung-hwa (who was 45). And who could forget how heartwarming and sweet she was with Chun Jung-myung in the quintessential noona romance What's Up Fox?
Writing the drama is So Hyun-kyung, who on top of Two Weeks and 49 Days also wrote the weekend hit My Daughter Seo-young, rom-com Prosecutor Princess, and Cinderella story Brilliant Legacy. Directing will be Kim Hyung-shik of Sign and Suspicious Housekeeper. Go Hyun-jung is only considering right now, having received the synopsis and the offer. According to her management, the script hasn't come out yet, which is part of the reason she's still thinking it over.
Our Heaven will follow Oh My Ghostess as a Friday-Saturday drama beginning in August.
Via IS Plus
RELATED POSTS
Tags: Go Hyun-jung