High Society: Episode 1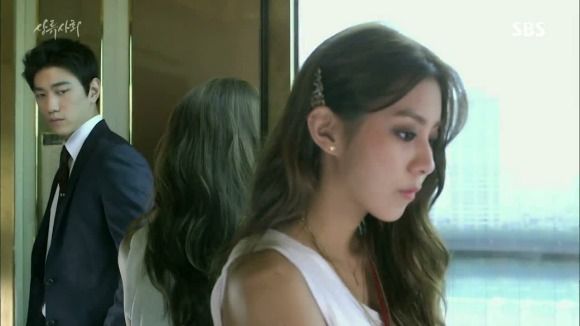 Welcome to the world of the privileged, where lavish homes and premium food are just the tip of the iceberg. SBS's High Society introduces us to the chaebol's daughter who keeps her wealthy background a secret whilst trying to find true happiness, and the man who wants to climb the social ladder and get a taste of that affluent lifestyle. While the first hour doesn't dig too much into the societal divide, it does take time to establish its character relationships, from the sweet friendships to strained mother-daughter relationships.
They say the grass is always greener on the other side — such apt words for a show about characters who wish to live lives that weren't their own. It may feel like each day is a battle, but life is a struggle for everyone, no matter what end of the spectrum one falls on.
SONG OF THE DAY
MBLAQ – "거울 (Mirror)" [ Download ]
Audio clip: Adobe Flash Player (version 9 or above) is required to play this audio clip. Download the latest version here. You also need to have JavaScript enabled in your browser.
EPISODE 1 RECAP
Inside a supermarket, we meet JANG YOON-HA (UEE) working at one of the sampling corners. She's currently dealing with a snooty ajumma who demands to try the packaged exotic fruit in the corner while criticizing (yet helping herself to) the food in front of her.
She politely refuses, insisting that a department store would never sell subpar food. In fact, she can vouch for the quality because she once had some at home. The ajumma turns up her nose at that—the only way a lowly part-timer like herself could've tasted something that expensive is if she stole it.
Having had enough, Yoon-ha speaks up for herself which only ignites the ajumma's temper, and the woman throws the basket of cherries at her.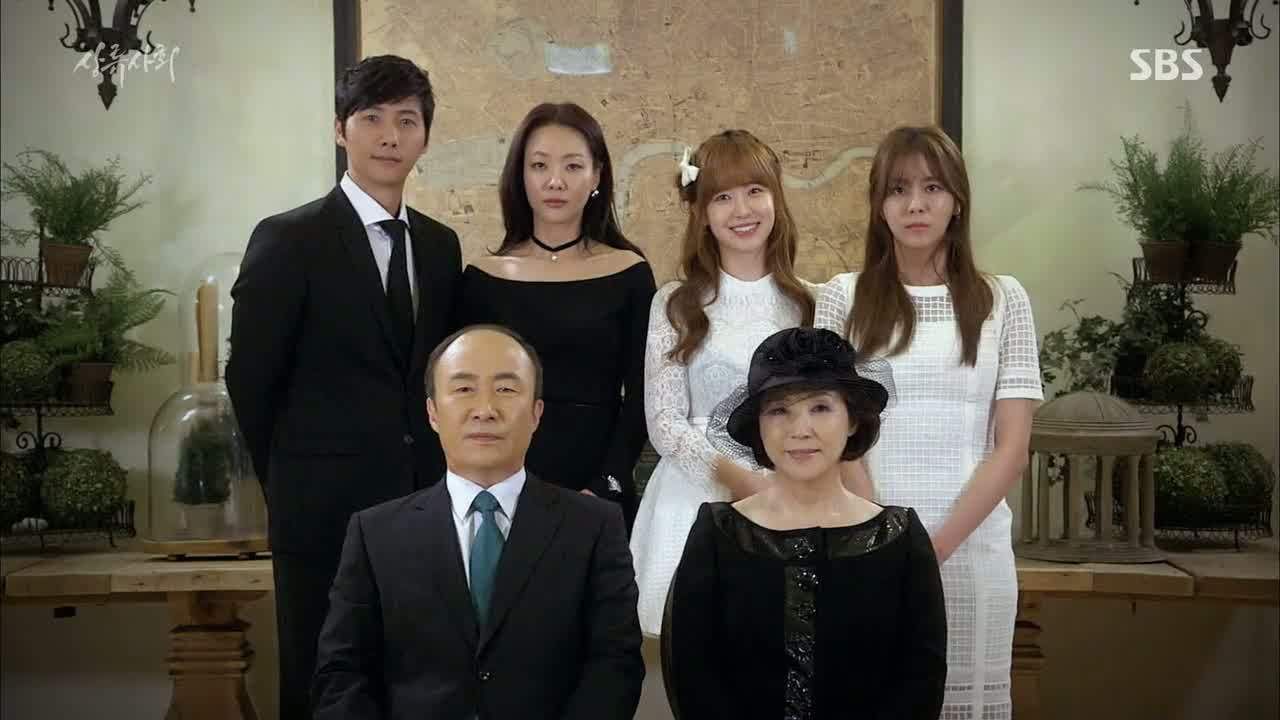 As it turns out, Yoon-ha hails from a much wealthier background than she lets on in her part-time job. She's the youngest daughter of Taejin Pacific Group, and as her family takes a group photo, Yoon-ha narrates, "They say 90 percent of life's problems can be solved with money. I carry with me the other 10 percent of those problems. Statistically speaking, one could be nine times happier than those who solve 90 percent with money. But numbers aren't money, and when applied to people, the numbers always lie."
Her petty bickering relationship with one of her unnis is the least of Yoon-ha's problems, since her mother reminds her that she's always been the problem child who's been living a life beneath her station. Near tears, Yoon-ha thinks to herself, "That's right. I'm the problematic one… who's trying to find happiness."
Still, Yoon-ha keeps her head up at work, refusing to accept "the customer is always right" spiel her boss lectures her with. Her argument about basic human dignity only gets shot down, and from the way she rolls her eyes, I'm guessing this is an argument that often goes nowhere.
Her expository fairy boss's complaints about how their department is losing money ("Why would you choose the Food Market's concept as 'food for the upper class'?!") provides some insight into the company's inner workings before we go ahead to meet the execs discussing the same issue in the boardroom.
No one is quite as upset about the reported 15 percent drop in sales than YOO CHANG-SOO (Park Hyung-shik) an executive director of the Yumin Department Store. Not that he'd let it show in front of his superior and older brother, who believes there's no way to bounce back from a project that was doomed from its inception.
His hyung isn't shy about shaming his younger brother in front of everyone, adding that insult can be a form of motivation. He does, however, warn that if the Food Market project (selling premium food for the privileged) doesn't get out of the red in three months' time, Little Bro's project will be placed under his supervision.
The man presenting these numbers is none other than CHOI JOON-KI (Sung Joon) whose voiceover tells us: "The road to becoming rich is to be born rich. 'If you do your best, good things will happen to you,' 'As long as you have love, you'll be happy doing anything,' those are the words of my parents. I won't be deceived."
Joon-ki's parents live a modest life and share a loving relationship. His father adorably wants to make his wife her favorite food, refusing to let his wheelchair-bound state restrict him from doing chores. They're adorable.
"The reason why the poor remain poor isn't because they try to escape poverty, but because they found happiness in being poor," Joon-ki scrutinizes. "If you're poor, you can never be happy."
Chang-soo takes to the rooftop to let out his frustrations, then puts Joon-ki in charge of the Food Market project. Though it's evident that the two men are friends, Joon-ki knows he can't disobey an order. Placing a reassuring hand on his shoulder, Chang-soo says he considers Joon-ki more of a family member than his blood relative.
His hyung might think inheriting the company might be in the bag, but Chang-soo is determined to come out as the true victor. First step: marrying the daughter of Taejin Group.
Yoon-ha thankfully has a friend of her own, her co-worker LEE JI-YI (Im Ji-yeon) who pouts how her friend never confides in her. But Yoon-ha says she has good reason to keep her life under wraps, but promises to share when it becomes easy to talk about her emotional scars.
Ji-yi has a bright personality, as evidenced when making a cutesy song out of her palindrome name (since Lee can alternatively be spelled as "Yi"). She doesn't know how her friend could put up with work after such awful days, but Yoon-ha answers in her head that it's these kinds of days where she's grateful that she's a daughter of a chaebol.
It's at that moment her mother calls to make sure she prepares for her seon (an arranged date with an intention of marriage), warning her not to get rejected again today. When one of her mother's men hovers around her because he has strict orders to escort Yoon-ha to her date, she whirls around and cutely threatens to blab his secret to Mom.
Chang-soo, meanwhile, scoffs when he receives a text from Yoon-ha to change meeting locations. Heh, well that explains trying to get the driver off of her tail. Intrigued, he has Joon-ki dig up some info or at least a photo of the lady he's to meet today.
It isn't long before he gets one… of when Yoon-ha was a little girl. HA. Joon-ki throws in a bonus of a family photo, which is equally unhelpful since the family has three daughters.
Speaking of Taejin Group, eldest daughter and CEO of Taejin Pharmaceuticals JANG YE-WON is none too pleased to see protesters outside the company. She isn't excited about seeing her brother KYUNG-JOON (Lee Sang-woo) in her office either. After exchanging some bitter pleasantries, Kyung-joon asks if the pharmaceutical company has dealt with its protesters and lawsuits yet.
Unattended legal matters wouldn't look good for its parent company Taejin Group, where he sits as vice chairman. He's heard whispers about a paper company, and doesn't bat an eyelash at his sister's counterargument.
He is his father's son, Kyung-joon states, so he isn't above cutting off any rotten branches even if they are his own siblings. It's exactly what their father did in the past, so if he finds any crippling dirt on her, he'll see that she's cut off.
Ye-won fires back that their father still holds the cards, and they both know that he'll do away with anyone who challenges his authority. "Don't think you're an exception. It's still Father's era."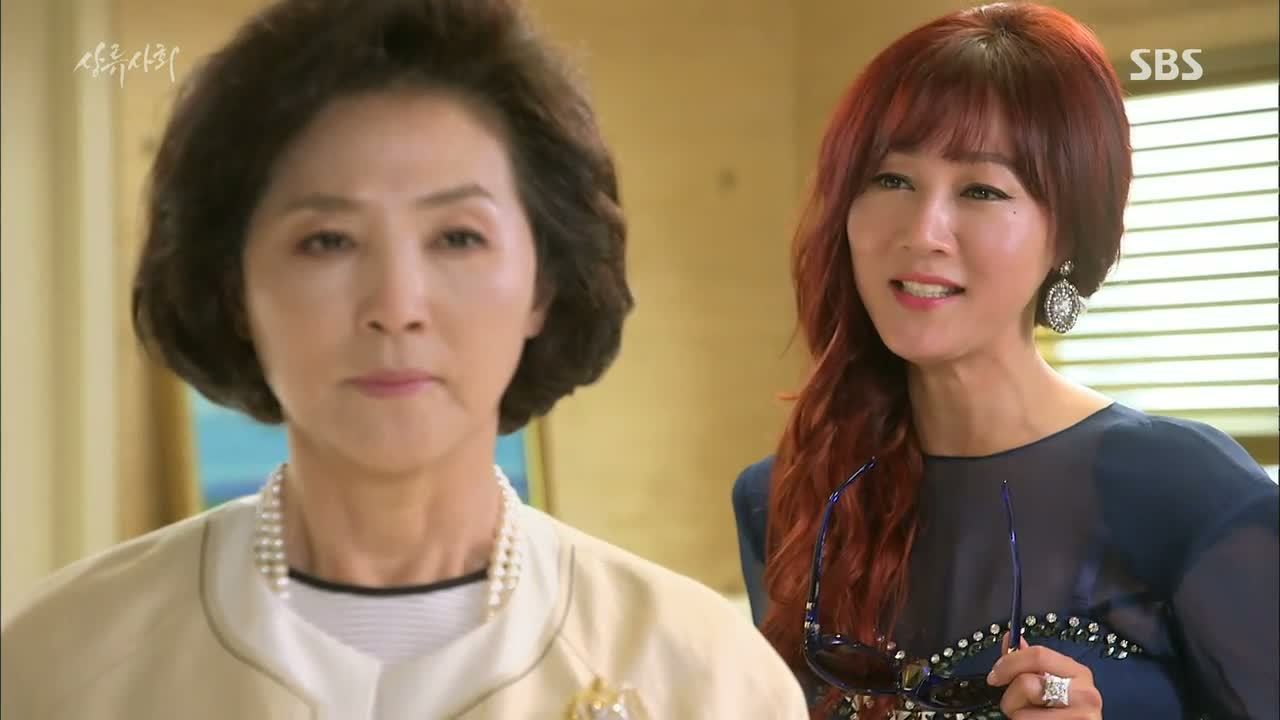 We check in with Yoon-ha's mother and other unni So-hyun, the latter of whom likes to flaunt her rich lifestyle in an effort to connect with the plebeians, just long enough to learn that no matter how hard eldest unni Ye-won might work, the rights of inheritance still belong to Kyung-joon.
Speaking of whom, Ye-won runs into her father's longtime mistress outside the clinic just as her mother is leaving. Lady Kim doesn't miss an opportunity to point out how hard she's working keep all of the chairman's playthings at bay, and frowns over how Butler Hong still addresses the lady of the house as "agasshi (young lady)."
Yoon-ha's mother, Madam Min arrives home to join her husband Chairman Jang for lunch. When the food isn't to their liking, Chairman Jang fusses that she should've checked everything ahead of time. As cold as she may be to her daughters, Madam Min is constantly put down by her husband at home.
Madam Min bucks up the courage to speak up about her husband meeting Lady Kim and all of his other flings. He can feel free to do whatever he likes, but therein lies the problem: that he has all this freedom she doesn't. Her husband reminds her that she's living a posh lifestyle thanks to his wealth, words she scoffs at.
That riles up Chairman Jang, who hollers at her to leave if she doesn't want to live with him. But that threat has long since worn out its intimidation, and when her husband roars that he is the king of this household, she fires back that that makes her the queen before storming out.
A call from Kyung-joon lifts her spirits though, and we learn that Kyung-joon is divorced and his young daughter lives in the States. Madam Min promises to go see her granddaughter in Kyung-joon's stead as soon as the preparation meeting for the bazaar is over. But as soon as she hangs up, she clamps down on the tears starting to well up in her eyes.
Chang-soo admits that he's a bit nervous at the prospect of possibly marrying this girl, even if it is to spite his hyung. At the same time, Yoon-ha changes out of her chic attire into a simple tank and jeans topped off with heavier makeup.
She enters the building through the parking lot at the same time Joon-ki does and end up taking the same elevator. Joon-ki takes a few seconds to take in her casual, edgy wardrobe, but says nothing of it.
Needless to say Chang-soo is taken aback when a gum-smacking young lady in torn jeans plops down across from him claiming to have looked him up already. He sees right through the tough and rude act though, and tells her in banmal that he tried doing some research on her too.
He laughs dryly when she drops to banmal too, wondering what guy she's seeing in secret that she'd put on this act for. She'll go running back to her family and claim to have turned down her suitor, won't she? So Yoon-ha comes right out with it, asking him to tell his folks that he didn't like her.
Chang-soo doesn't believe she's in any position to be asking for favors, especially since she's two years younger than him. She's messed with the wrong guy because he's going to say that he likes her sooo much that he wants to marry her. Yoon-ha switches back to banmal, but Chang-soo is sharp enough to deduce that she went through this dramatic transformation for him because her family doesn't listen to her.
"You know what I hate most in this world? Becoming a fool." Chang-soo states. "And, being used." He would've considered it if she'd just been honest with him from the start, but her words of apology are too little too late now. And what a pity too, because he usually grants a favor coming from a lady.
Chang-soo rises from his seat, then scolds Yoon-ha for following suit. He warns her not to appear before him again, and when Yoon-ha counters that he'd say positive things about their meeting, he smiles and says that was just a scare tactic.
Yoon-ha genuinely thanks him, but then Chang-soo takes a glass of water and pours it over her head. He leaves her with the advice that nothing comes free in this world. And because Chang-soo can't just leave it at that, he tells his mother that Yoon-ha was a crazy girl who's already seeing someone.
Joon-ki heads upstairs to a hotel room where he's immediately greeted by a hug. He shrugs her off moments later, so the feelings aren't mutual. His upper middle class ladyfriend presses the wrong button by insulting his parents, and Joon-ki coldly mutters that her father's furniture company has no future and she's no catch, either.
Offended, she asks if he loved her background more than her, but Joon-ki says his feelings for her never developed into love, especially not after he learned her true colors. She asks how someone could manipulate someone else's feelings like that, and he spits back that she isn't free from blame either.
At least they admit that this relationship was genuine for both parties at one point in time, and Joon-ki sincerely wishes her well. As he marches out, she yells that he'll never be able to find someone with her background who will take him and his circumstances.
After wiping her makeup (and tears) Yoon-ha exits down the elevator, completely oblivious that her neighbor is the same one as before. She accidentally bumps into a passersby and drops her things. Joon-ki notices a hairclip left behind and follows to return it to her, but that's when Chang-soo calls.
Chang-soo remains silent in the car (could that be… guilt you're feeling?) until he cheerily answers Joon-ki's phone to speak to his mother. She's calling to check in on her workaholic son whom she hasn't seen in two months, and tells him not to worry about things at home.
It turns out Joon-ki's mother is Lady Kim's housekeeper, who grows uncomfortable when Lady Kim flaunts her newly bought lacy underwear. Over in his office, Chairman Jang is told that the prosecution has started an inside investigation. About the pharmaceutical company perhaps?
We grab some juicy tidbits at the bazaar, where a group of older women gossip over Yoon-ha's behavior at the seon and the rumors that the youngest daughter might not be biologically related to the others. The woman who implies that filial Kyung-joon might be friendly with other women too is Chang-soo's mother, who's also eager to mention she heard Yoon-ha was already dating someone.
But it doesn't end there—Chang-soo's mother says it's a relief Yoon-ha isn't anything like her mother, playing her part to the public eye while rebelling in secret. The backhanded compliment isn't lost on Madam Min, but she keeps up a smile.
Joon-ki and Chang-soo race their bikes by the Han River to let off some steam. The boys are neck and neck until Joon-ki starts pulling ahead, but Chang-soo ultimately wins the race. Afterward, Chang-soo confides in his buddy about what happened earlier. He hates the idea of being used but his mind is filled with doubts.
Joon-ki says doubting oneself is the beginning of a slippery slope, then others will start to doubt you, too. It's just been one rotten day, Chang-soo complains, being made a fool by his hyung and a girl.
He changes the subject to Joon-ki's relationship, only to be surprised to hear that it's over. He repeats the same thing Joon-ki heard earlier, that it isn't easy meeting a girl of her station. Given how close they are, I'm more inclined to think it's Chang-soo just being frank with his buddy.
He says just that too, referring to Joon-ki as a loyal servant before nixing that and calling him his friend.
At the department store, Ji-yi recalls the first time she ran into Joon-ki. He'd helped her to interact with a foreign customer once, and his advice had uplifted her. Thus her crush began, and the way she squeals down the hallway just thinking about him is simply adorbs.
Madam Min is preparing her speech when she's told that she won't be able to fly to the States per the chairman's orders. He's even gone ahead to freeze all of her accounts, which drives her into a corner. To make matters worse, her younger brother calls to ask for financial help for his business, calling her the matriarchal figure in their family.
Putting on her sunglasses, she asks Butler Hong why life has to be so hard. She silently chokes back tears. Oof.
Once at home, Madam Min concedes to her husband and is swiftly sent away. It's hard to tell whether Chairman Jang has forgiven her or not, but what is apparent is when Yoon-ha does the same, she lashes out at her.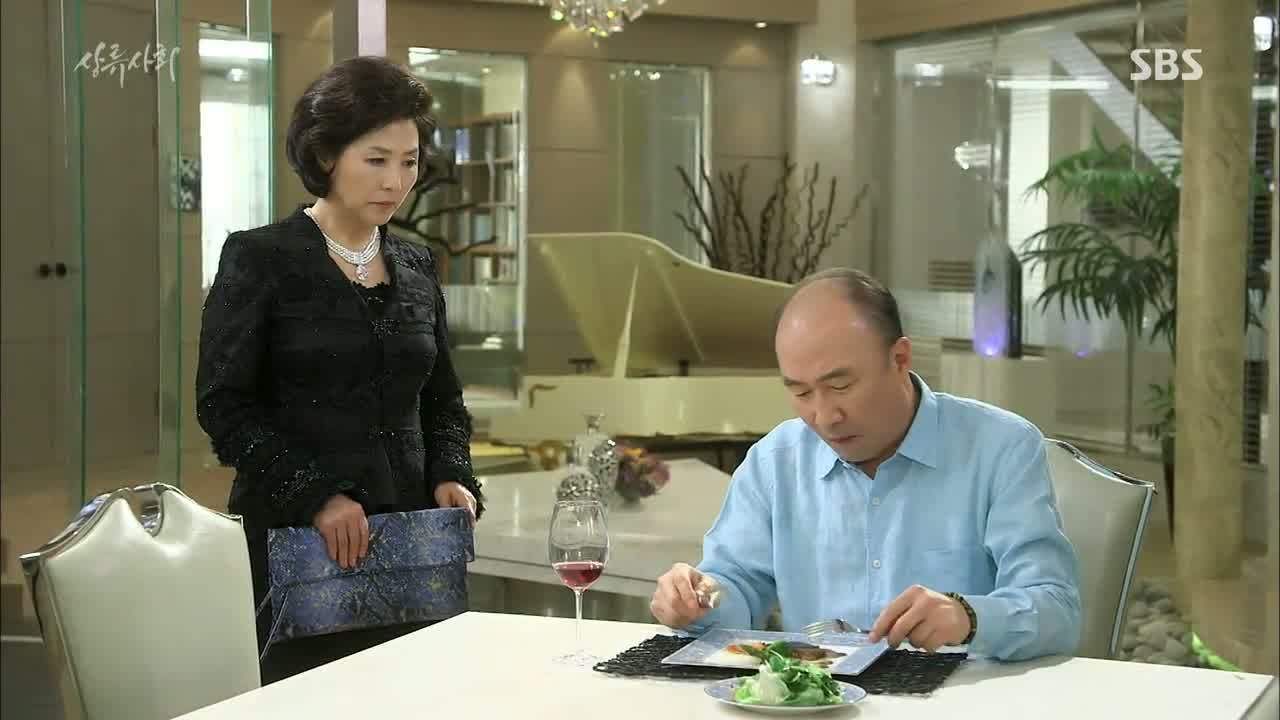 She asks her daughter if the rumors that she has a secret boyfriend is true. Yoon-ha barely gets in a word edgewise to her defense before Madam Min slaps her across the face. But Yoon-ha puts up a strong front, truthfully owning up to the idea that she didn't want to go to the seon today.
That earns her another hard smack, but Yoon-ha doesn't flinch. Instead, she tells her mother that she isn't a child anymore—she's old enough to understand that using violence to reprimand her is wrong.
But defiance from her children is something Madam Min won't stand for—why won't she cry or hang her head or be sad or obey her if she was hit? Because, oh I don't know, you struck her?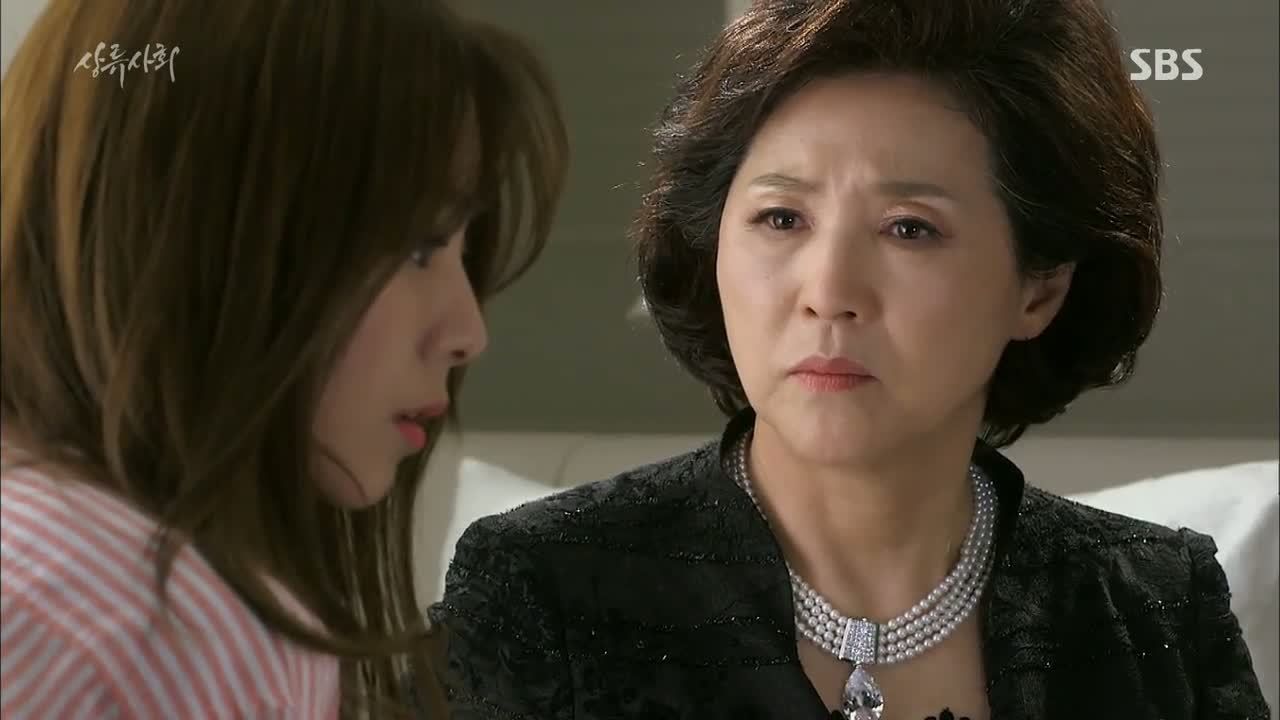 "You may not remember, I cried when the first time you hit me, lowered my head the second time, was sad the fifth time, and obeyed you the tenth time. But while I was changing, you were the same," Yoon-ha replies. Madam Min reminds her daughter just how useless she is, then blames her for the domino effect of just how awful today was for her.
Hurt, Yoon-ha says it wasn't her fault that her father wasn't faithful and that her mother always blames her for everything that's gone wrong in her life. Shaking now, Yoon-ha says she's always been the punching bag in this family and calling it a form of discipline is just a flimsy excuse for cowardice.
Madam Min tosses back that Yoon-ha's behavior is the reason why she falls from her favor because she's always trying to win the argument. Astounded, Yoon-ha says she's barely surviving in this household, to which her mother fires back that marriage is the answer then. However, that marriage must meet this family's standards, not her own.
Madam Min's rigid stance falters for a split-second at the sight of her daughter's tears, but she remains firm. Yoon-ha tries to argue that marriage is the one thing her parents have no say over, but her mother snatches up that last bit of freedom, pointing out that she's been able to live a life of luxury thanks to this family.
Yoon-ha hasn't forgotten and returns a scathing remark, which Madam Min raises her hand to. Actually flinching this time, Yoon-ha puts an end to the emotionally exhausting conversation.
While Yoon-ha calls up her friend Ji-yi as a pick-me-up, Madam Min takes to playing on the piano. She recalls a past visit to a fortuneteller, who advised to steer clear of a man who hates to have his authority challenged and drive out any other man who defies him. Furthermore, her youngest daughter has a strong personality, so she needs to be reined in.
She realizes that must be why her husband sought a mistress shortly after she gave birth, and this certainly explains her strained relationship with her daughter. Her abrupt halt to her performance is still met with applause from Kyung-joon.
Sitting down for a chat, Madam Min opposes the idea of having So-hyun or Yoon-ha work at the company. With her broken engagement, So-hyun just needs to date, and Yoon-ha doesn't hold any company shares—a good marriage is in her best interest.
She tells her son to focus his efforts on the company and she'll take care of the family affairs. Being the ever filial son, Kyung-joon asks his mother why she can't create aspirations for herself rather than solely on her children. "A life of my own doesn't exist in this lifetime," she answers.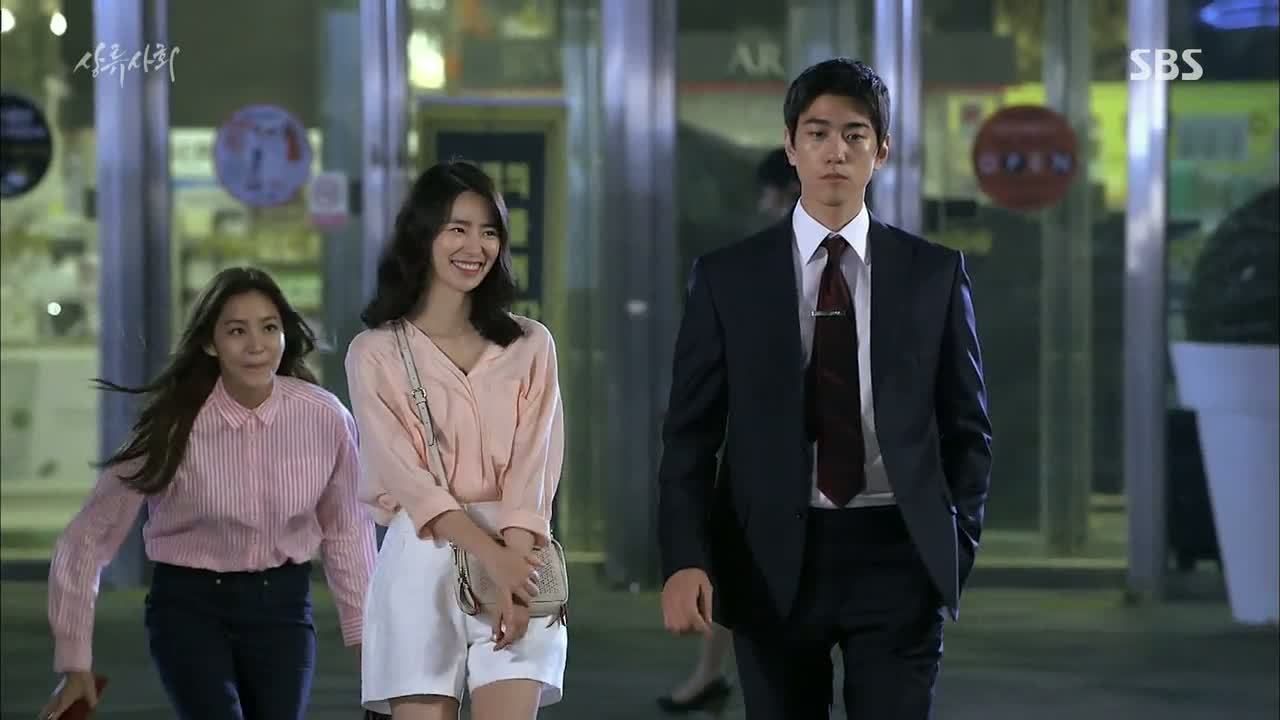 Joon-ki returns to the office later that evening to find Ji-yi organizing his desk for him. She trails behind him despite his polite insistence that she leave for the day, only to smile when he finally offers her a ride.
Yoon-ha happens to catch the two as they exit the building. Smiling to see her friend so giddy, she sneaks up behind them to playfully ruin the moment. Joon-ki recognizes her right away, but he doesn't return her greeting and turns to leave.
Offended by his rudeness, Yoon-ha flags him down and asks, "Do you know me?" And in voiceover, Joon-ki thinks, "They say it's fate if you coincidentally meet three times. I don't believe in fate. I only make choices."

COMMENTS
Aside from being a story about the social divide between the privileged class and the common folk (and yes, Sung Joon), I wasn't sure what to expect from High Society. It should be no secret by now that I try to keep my exposure to promo materials to a minimum, if only to watch the premiere with fresh eyes.
While the first hour covers a lot of ground to introduce our key characters and their relationships to one another, the overall narrative mostly stays at the surface: a corporate project struggling to stay afloat, a chaebol woman who doesn't want to end up in a loveless marriage, and two friends who hail from very different social classes. A part of me had hoped we'd dive right into the patrician vs. proletariat issues in the first hour—we've been shown the ritzy lifestyle of the wealthy, but mostly the spotlight is currently placed elsewhere. And for the most part, I'm okay with putting overarching conflicts on the back burner long enough to establish the meat and potatoes of this show: the complicated relationships between our characters.
None is quite as tense than Yoon-ha's relationship with her family, especially her mother. We don't know how long Yoon-ha has chosen to keep her affluent background under wraps, but what we do know is that she does and is constantly scrutinized for that choice. Noble as her intentions may be (including a desire to find happiness and that people would see beyond her family's wealth) it's only a matter of time until her background catches up with her. But for now, allowing Joon-ki—whose family isn't well-to-do—to think that she's just an ordinary part-timer creates an interesting reversal to the classic setup in dramaland where rich boy meets poor girl and falls in love.
Out of everyone, however, it's Madam Min who took me by surprise. What intrigues me the most about her is that her character is more than the usual stone-cold chaebol wife we've all seen before in the past. She's tough on her girls, but we see that it's part of the permanent tough exterior she wears as well. Seeing her being belittled by her authoritarian husband is nothing new for her character archetype, but we also get to see the cracks in her armor. I loved watching the subtle moments in this hour, like when she put on her sunglasses to hide her tears and when the sight of Yoon-ha's momentarily broke her toughness. Furthermore, I found it interesting that while her husband let slide her show of defiance, Madam Min is unwilling to be forgiving towards her own daughter, taking out her frustrations on her instead. Her character holds great potential for depth and further development, and I can only hope that the writing will continue to craft her into someone who's more than a rich ajumma with decades-old grudges.
Moving on to the writing, while I found our characters' narration insightful about themselves and the dramaverse, I felt that they weren't very pertinent to the events of the first hour. After Yoon-ha's initial voiceover about how a majority of problems in life can be solved with money, I expected some sort of tie-in within the episode. I do hope that these first few are there to establish this dramaverse, and that the words eventually ground themselves and don't stay in the clouds.
As strained as some relationships may be, I like that we have established friendships between our core four characters. It's certainly interesting that both Yoon-ha and Joon-ki keep their friends at arm's length — the former to keep her roots at bay and the latter who must always find a balance with a guy who is both his buddy and his boss. That is, if you could call Chang-soo his friend, because it certainly seems like Joon-ki harbors a number of unsaid feelings towards his rich friend. I welcome these friendships because not only do they provide a reprieve from the other tense-filled moments, but because it's just nice to see that a chaebol's daughter in this high society can enjoy some laughter in her life before she finds herself swept off her feet by a true romance.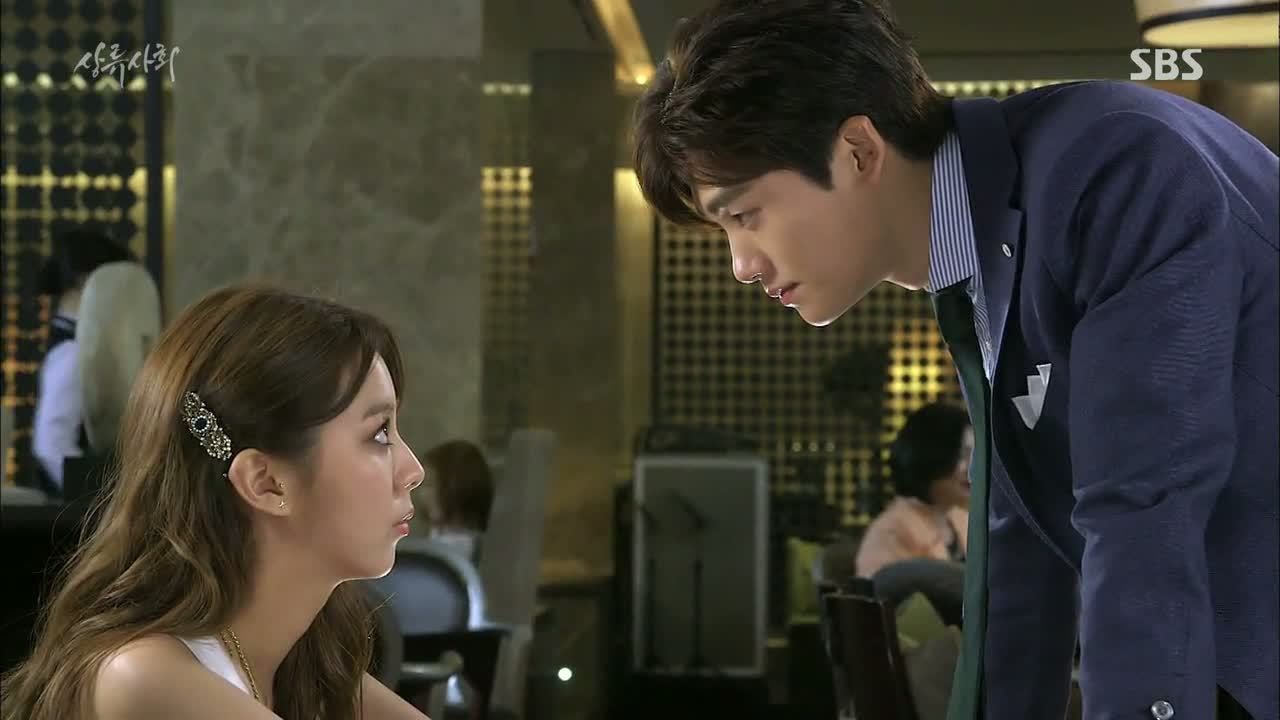 RELATED POSTS
Tags: featured, first episodes, High Society, Im Ji-yeon, Park Hyung-shik, Sung Joon, UEE