Cheese in the Trap finally has a heroine in Kim Go-eun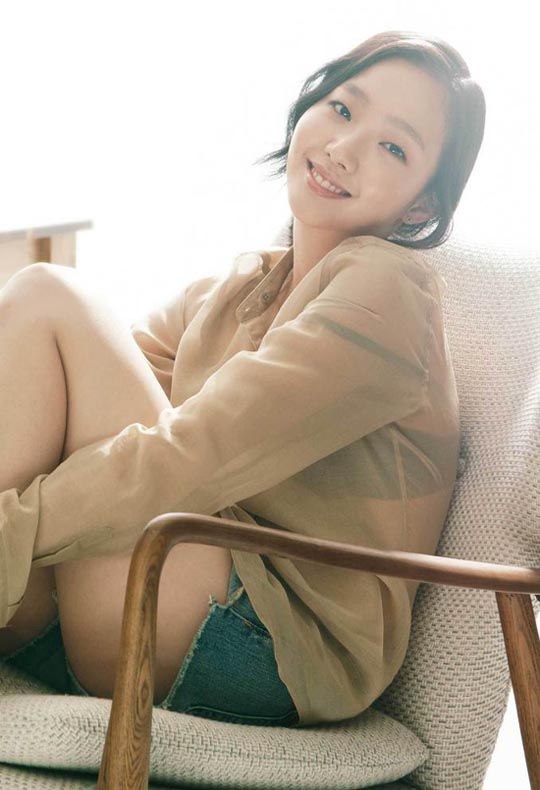 Finally, a female lead has been selected for Cheese in the Trap! The production of the much-loved webtoon-adapted drama series has decided on Kim Go-eun to partner with Park Hae-jin, and while this is Kim Go-eun's first drama, it looks like the fans are mostly onboard with the casting. Or at the very least, casting Kim Go-eun avoids the kind of outcry that accompanied Suzy's almost-casting; there was a lot of disgruntlement over that news, and it was no surprise Suzy didn't end up taking the role.
The reaction is generally favorable because Kim Go-eun is known for strong acting performances. Her career is still relatively young, but she shot to fame with her debut at the age of 21, which was Eungyo (with Park Hae-il), which she won a pile of accolades for. In 2012 alone, she was the winner of the Rising Star award at the Jecheon Music Film Festival, and New Actress awards at the Buil Film Awards, Grand Bell Film Awards, Korean Film Critics Association Awards, Blue Dragon Film Awards, and Busan Film Critics Association Awards. Even more impressive was that many of those awards had also nominated her in the Leading Actress category.
She has since starred in a handful of films co-starring some big names: Monster with Lee Min-ki, Coin Locker Girl with Kim Hye-soo, and Memories of the Sword with Jeon Do-yeon and Lee Byung-heon.
Kim Go-eun's name had been mentioned earlier in the Cheese in the Trap casting cycle, but she'd dropped out because of scheduling conflicts. It sounds as though PD Lee Yoon-jung (Heart to Heart, Coffee Prince) really championed her, though, and kept asking until they were able to reschedule her. PD Lee said, "Kim Go-eun has already proven herself as an actress of unmatched acting talent among early-twentysomethings. No matter what the role is, Kim Go-eun has the strength to make it her own. I had her in mind from the very start, and sent her the very first lovecall."
Cheese in the Trap is one of those projects that comes with so much fan love that the interest is as much a detriment as it is an asset. Every casting possibility elicited a mad wave of netizen commentary, and it seemed like we'd never find someone who'd satisfy everyone. It's somewhat understandable that fans are picky because the role of Hong-seol is described as delicate, thoughtful, and sensitive, which requires a certain kind of actor. But at a certain point you've gotta just let the show-makers do their thing; all the backseat driving was getting out of hand. The press was, for once, rather clever in coining a term to refer to the fans that combines "Cheese" and "mother-in-law" (chi-eo-meo-ni) to describe their level of loud interfering and nosiness.
Cheese in the Trap premieres on tvN in October.
Via Xports News, Osen
RELATED POSTS
Tags: adaptations, Cheese in the Trap, Kim Go-eun, Park Hae-jin