Choi Ji-woo turns Twenty Again for tvN rom-com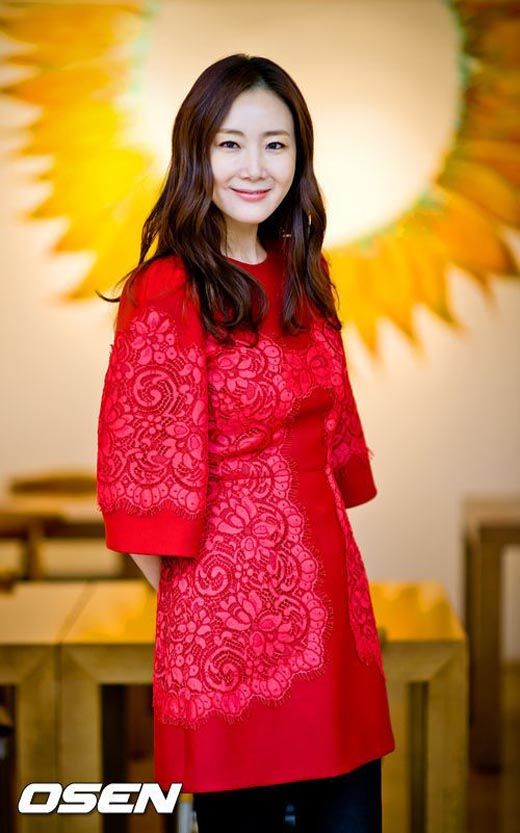 Choi Ji-woo is strengthening her ties to cable station tvN (after participating in the most recent season of their marquee variety show, Grandpas Over Flowers), signing on to headline an upcoming drama with them, Twenty Again (literally, Twenty for the Second Time).
The series is the one formerly titled Our Heaven, which first courted Go Hyun-jung to play the role of a thirty-eight-year-old woman who enters college alongside a bunch of twenty-year-old schoolmates. (I don't think the title means the character is masquerading as a twenty-year-old, rather that she's living out the life of the standard twenty-year-old.) As it's a light romantic comedy, I'm happy to see that they've changed the title to something that fits the genre more than Our Heaven, which always struck me as more of a melo sounding name.
As a high schooler, Choi Ji-woo's character once dreamed of being a dancer, but those thoughts fell to the side when she met her husband and had a child at nineteen. She spent the next two decades as a housewife and mother, focusing on her university professor husband and her son Min-soo, but eventually decides to go after her university education. She'll join the entrance class of 2015 and struggle to figure out how to adapt to campus life as a married ajumma, which is such an unusual circumstance that her classmates don't quite know what to make of her.
I'm curious to see how the rom-com aspect comes into play if she's already married, but I suppose she can always rediscover the romance in her existing marriage. Or maybe they'll go the Angry Mom route and mine the sweetness and comedy of a youngster harboring a crush on the pretty ajumma, even if it doesn't go requited. (Bok-dongie will forever have my heart!)
Twenty Again will be written by the 49 Days and Two Weeks writer and directed by PD Kim Hyung-shik of Suspicious Housekeeper and Sign. It'll follow Oh My Ghostess as tvN's next Friday-Saturday drama, premiering at the end of August.
RELATED POSTS
Tags: Choi Ji-woo, Twenty Again