The Time I've Loved You: Episode 6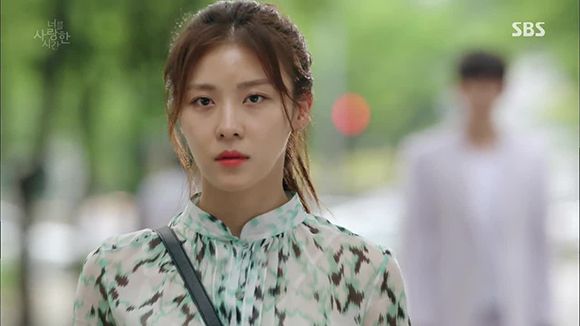 This is an hour of persistent second leads who don't seem to understand the word no, and the effect they have on our two best friends. (Or are they?) Unfortunately for Hana, she's drawn to what's bad for her like a moth to the flame, which is all the more upsetting when she's got a perfectly good companion in Won who wants nothing more than to make her happy. Even if his idea of making her happy is to hide things from her that might make her unhappy. I'm not sure if the logic works, but intent matters, and Won has nothing if not a heart of gold.
SONG OF THE DAY
OKDAL – "내 사랑의 노래 (My Love Song)" from the OST [ Download ]
Audio clip: Adobe Flash Player (version 9 or above) is required to play this audio clip. Download the latest version here. You also need to have JavaScript enabled in your browser.

EPISODE 6 RECAP
Though Won would rather get Hana away from Seo-hoo as quickly as possible, Seo-hoo treats him more like a pest, claiming his business is with Hana. As Won begins to lead her into the house, Seo-hoo stops her by asking, "Weren't you waiting for me?"
It's true, but Hana refuses to give him the satisfaction of knowing that. Did he think she'd wait around because of the note he sent her? "Why? Who do you think you are, Seo-hoo? Who are you for me to wait for you? Don't ever come near me again."
She turns toward the house, but Seo-hoo grabs her by the wrist. "Did you wait long?" he asks, more tenderly this time. She pulls her hand away, and Won leads her inside. Seo-hoo grips his chest over his heart as he remarks, "You've become a lot stronger, Oh Hana."
Only when they're in Hana's room does she realize Won's been holding her hand and slowly moves away. Won looks at the stuffed bunny in her room and thinks back to the way she just told off Seo-hoo while Hana gathers her strength to face him and talk about what happened.
All she has to do is say she doesn't want the bunny around anymore for Won to take it for disposal. But he stops at the punching bag hanging from her wall and asks if she doesn't want to get rid of that too.
Flash back to when Hana had been wallowing in depression after being left at the altar, with neither her mother or Won being able to rouse her. He'd come back with the punching bag, installed it, and opened up her curtains to let the light in.
Encouraging her to use it to vent her anger, he'd challenged her to practice on it for a week before going head to head with him in an arcade punching game. Whoever loses would have to buy chicken feet for three years.
It had been enough to get her up and out then, and they return to the same punching game in the present. Won wins, which means Hana has to buy him snacks, which she's not happy about. But it's good to see that Won can get her out of a funk.
They bicker together cutely on their way home about whether strength is affected by age, and Won challenges her to start exercising with him tomorrow morning. Whoever's late has to buy chicken feet.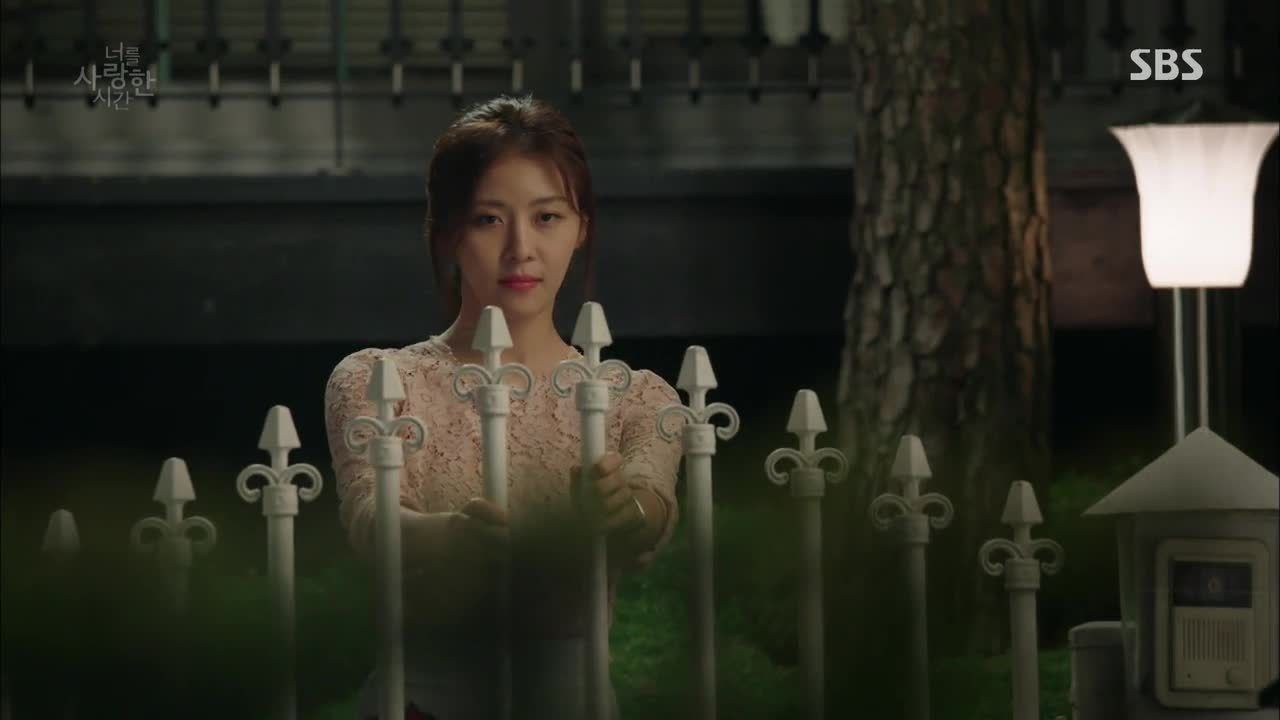 Before Hana goes into her house, she spots the bunny and punching bag Won put in the garbage for her. "The reason why you look back on things you've thrown away," she muses to herself, "is not because you don't know why you threw them away. It's because you wonder if you'll need them again one day. You never know when that day will come."
The next morning, Won smiles to see that the bunny and punching bag have been taken by the garbage man. (Hopefully she didn't bring them back inside when he wasn't looking.) He's full of energy for their morning run while Hana struggles behind, acting like she's never walked a day in her life.
So-eun notices how bright and cheerful Won is at work the next day, but he just attributes it to the weather. He's even kinder to the passengers on the plane.
Hana gets to present her new project at work regarding their expansion into the Chinese market via a company named Jumei Group, which is received well by her team.
But seeing a public display of affection outside makes her think of when Seo-hoo had joined her in an airplane bathroom. She'd been worried about someone seeing them, which is why he'd chosen such a private and intimate spot. There they stayed, just holding each other. She smiles at the memory.
So-eun ends up picking Seo-hoo's concert album in a real live bookstore, unaware that the artist himself is standing right behind her. They realize that they share the same taste in music before So-eun turns around and recognizes him—she'd seen him leave Won's office the other day.
When asked how he knows Won, Seo-hoo just says they go way back. He asks her the same question and she answers that she's Won's company hoobae. But then she adds ruefully, "I think he prefers friends over lovers."
Seo-hoo instantly knows she means Hana, and though she's surprised that he knows her, she listens closely when he asks her to do him a favor. Uh oh, are they teaming up to separate Won and Hana?
Mi-hyang's noticed that Won seems much more upbeat lately and asks him to tell her what's causing it—unless it's Hana. When Won doesn't answer because it is about Hana, she begrudgingly gives him the go-ahead to tell her anyway.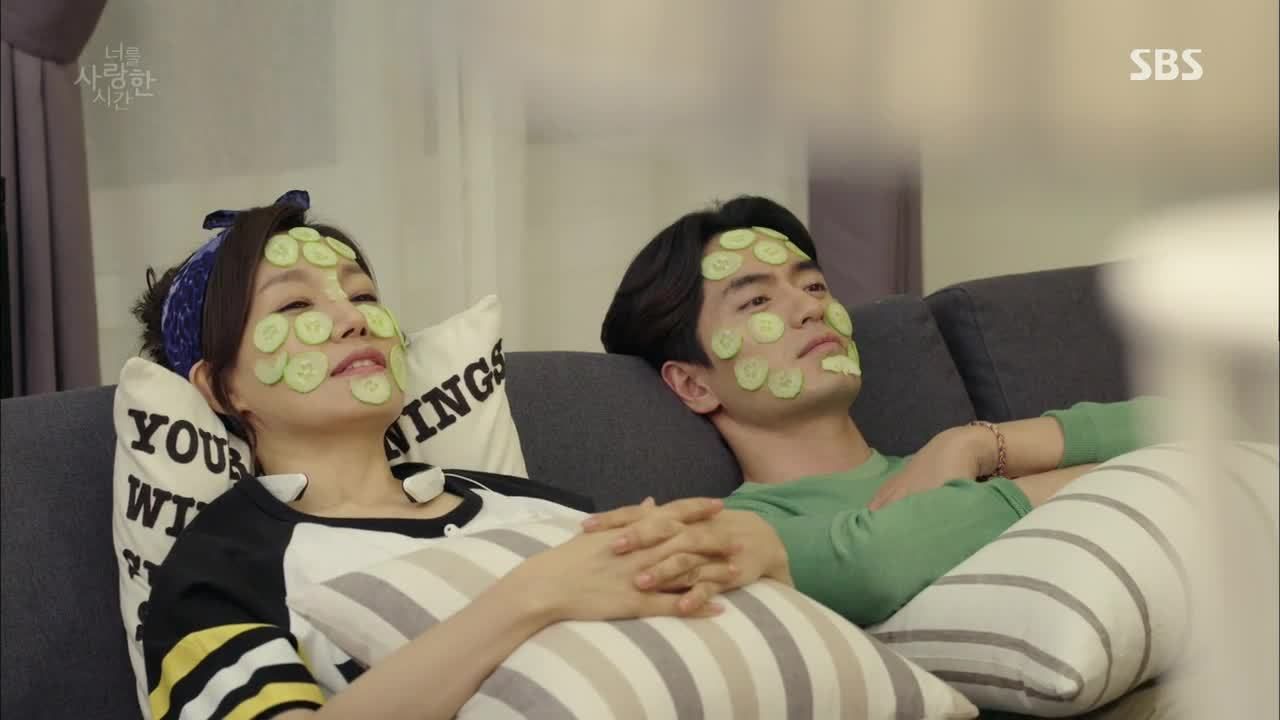 "I'm proud of Hana these days," Won says with a smile. There was an issue that worried him, but she overcame it better than he thought she would. Mi-hyang just sighs that he should just marry Hana when they're older if he likes her so much, but seems surprised when Won replies, "Should I?"
Hana rushes off to work the next morning for her big presentation, and Won gives her a call to cheer her on. She invites him to multiple movies, but he cites her age and brings her down to just one—with beer afterward. Call!
They go to the movie and have a blast, both of them laughing obnoxiously loud in the theater. But when the movie gets sad and Won looks as though he's about to cry, Hana just looks at him with an unreadable expression. Pity? Understanding?
Seo-hoo sends Hana a a text that he's outside her house, but she doesn't get it as she and Won head out for something to eat. They drink to her new project and have a rollicking good time.
After a few drinks, Hana notes that Won never got close to any of her past boyfriends. But it goes both ways, since she was never close to any of his girlfriends either. Won guesses that it was because, as an outsider, they could see things that they wouldn't be able to see while inside the relationship.
"You're blinded when you're in love, so you can't see things clearly for yourself," Won explains. The person in the relationship can't see what's ahead, but the person who's one step behind can. Hana picks that time to point out that she thought all his past girlfriends were awful, and Won acknowledges that none of his girlfriends liked her all that much either.
But when she sends him a look, Won concedes that he won't date any woman she doesn't like from here on out. They share a laugh and more drinks, but Hana drills in that he can't see any girl without her prior approval.
Seo-hoo waits until he can't anymore, and sends Hana a text that he'll just see her tomorrow. Kthxbai.
At a work lunch the next day, So-eun asks Won who his ideal woman would be. He claims that the idea of an ideal woman only exists when you're young, but So-eun presses him on a different topic: "What is Hana Unni's ideal man?"
Won thinks about this, and remembers asking Hana the same question during their high school days. She'd said that she'd find her ideal man through a kiss, which had bewildered Won—don't women normally look at things like looks?
But Hana disagreed, saying instead that if she didn't feel a deep enough connection to kiss her prospective partner on the first date, then it'd be an automatic no-go. If they were to pass that test though, she'd date the guy who would make her heart pound and her head feel hazy.
Won had interjected to say that she reads too many romance novels. And besides, the kind of love she's talking about is damaging—not just to her, but to the people around her who'd have to watch her lose herself. Despite his warnings, Hana had said dreamily, "Someday, I want to experience that kind of crazy love."
In the present, Hana resorts to deleting Seo-hoo's text messages before she gets another call from So-eun inviting her out. Ugh. Has she not learned her lesson? Is she a glutton for punishment?
So-eun's set her up on a blind date, and doesn't listen when Hana declines and gets ready to leave. It's then that So-eun reveals it's not such a blind date after all, since the man in question knows her, and So-eun was curious to know what kind of relationship they had. Oh, So-eun. Now you've gone full Second Female Lead, haven't you?
Of course, it's Seo-hoo who shows up for the date. He explains that he asked So-eun for the favor because he just had to meet her, and asks if she's been avoiding him because Won told her to. Hana doesn't answer that and instead asks him to get to the point: What could he possibly want from her after all these years?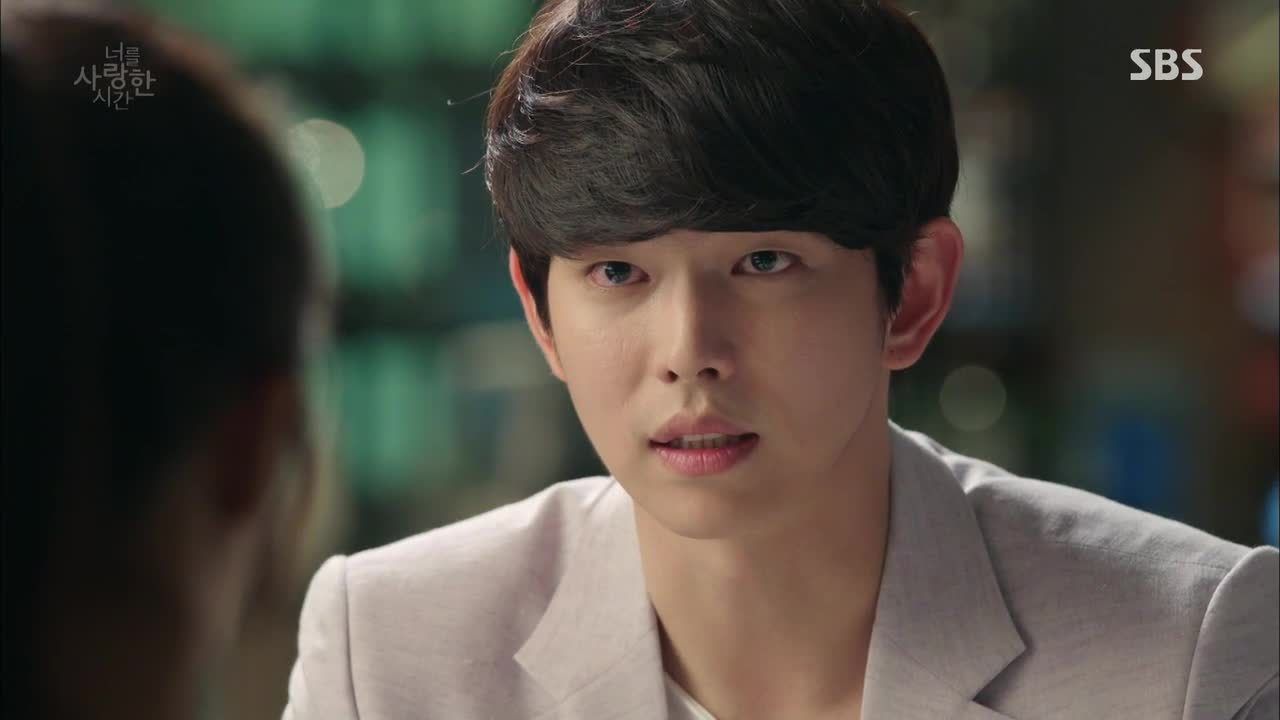 Seo-hoo: "I realized something I didn't know before: that I'm always thinking about you. Whenever I'm walking by myself or driving, whether it's snowing like crazy or the sun is shining, I think of you. Even when I would hear someone talking in Korean in the heart of New York, I wanted it to be your voice. I think I'm losing my mind. Then I realized why. You were the one I wanted most in my life. The memory of the time we spent together was so passionate and profound that I couldn't erase it no matter who I dated. I wanted to see you again. I needed to see you. That's why I came back."
So-eun reports to Won that Hana's with Seo-hoo like she wasn't the one who set up that meeting, clearly looking to drive a wedge between the two of them. Ugh. Just ugh.
Hana leaves, but Seo-hoo follows her out. He knows it was hard on her, but asks her to think about how hard it was for him, too. Oh yeah, it must've been awful for you to walk out on your own wedding and not contact your would-be bride for three years. Quick, strike up the band of small violins!
When Hana says she doesn't want to talk to him any further, he asks if it's because she's afraid her feelings toward him will waver. "You're using all your strength to push me away. I can see everything, Hana." That's when they hear Won calling her name, desperately looking for her.
Seo-hoo makes a comment about Won following Hana around like a dog, and when she turns to leave he calls after her, "Don't think you know everything!"
Hana doesn't go to Won, and Won has no luck calling her cell. He finds Seo-hoo instead and grabs him by the lapels, demanding to know why he keeps appearing in front of Hana.
Seo-hoo asks if Won ever thought that he shouldn't be acting like this for Hana's sake before adding that had it not been for Won, he and Hana wouldn't have turned out this way. "If you didn't hurt Hana, things wouldn't have turned out this way," Won growls back.
But Seo-hoo disagrees, claiming that Won stole his opportunity to care for Hana. Won fires back that it was Seo-hoo who abandoned her, only for Seo-hoo to answer, "I didn't abandon Hana. And you're still getting in between our relationship. I'm telling you this again, Choi Won. You don't have the right to block me."
Won isn't cowed by this at all. "You're wrong. You'll never get to Hana. I'll stop you with everything I've got."
So-eun goes running to Mi-hyang to tell her she's never seen Won so mad before, she finds out that Seo-hoo and Hana used to date (I think her surprise here is false). Meanwhile, Hana falls asleep to memories of her almost-wedding day and wakes up late for work the next morning.
After getting a talking-to at work for the damage she caused by being late, Hana goes out for drinks with her old high school buddies. And then another. And another. At Na-young's urging, a drunken Hana invites Won out to where they are, but he doesn't answer.
So-eun apologizes for telling Won about Hana and Seo-hoo, and acts all innocent when she asks who Seo-hoo is to him, even though she's lying because Mi-hyang already told her. She notes that whatever it is going on between Seo-hoo and Hana seems to have him worried.
And though she doesn't know what's going on, she sees it as a chance to get closer to Won, which is her top priority right now. (Take. A. Hint!) When Won asks wonderingly how it is that she just blurts out everything she's feeling, she replies, "If I hide my feelings, then the other person wouldn't know my heart. Because then there's a chance I might lose that person."
That gets Won, the reigning King of Repressed Feelings, to thinking.
Though the trio of girls were expecting Won to come, instead it's Jung-mi's ex-fiancé, who immediately drops to his knees to say he's sorry and wants to start over. He's welcomed back into the fold, and Hana watches their reconciliation almost a little too closely. Noooo, Hana. Don't even think about it!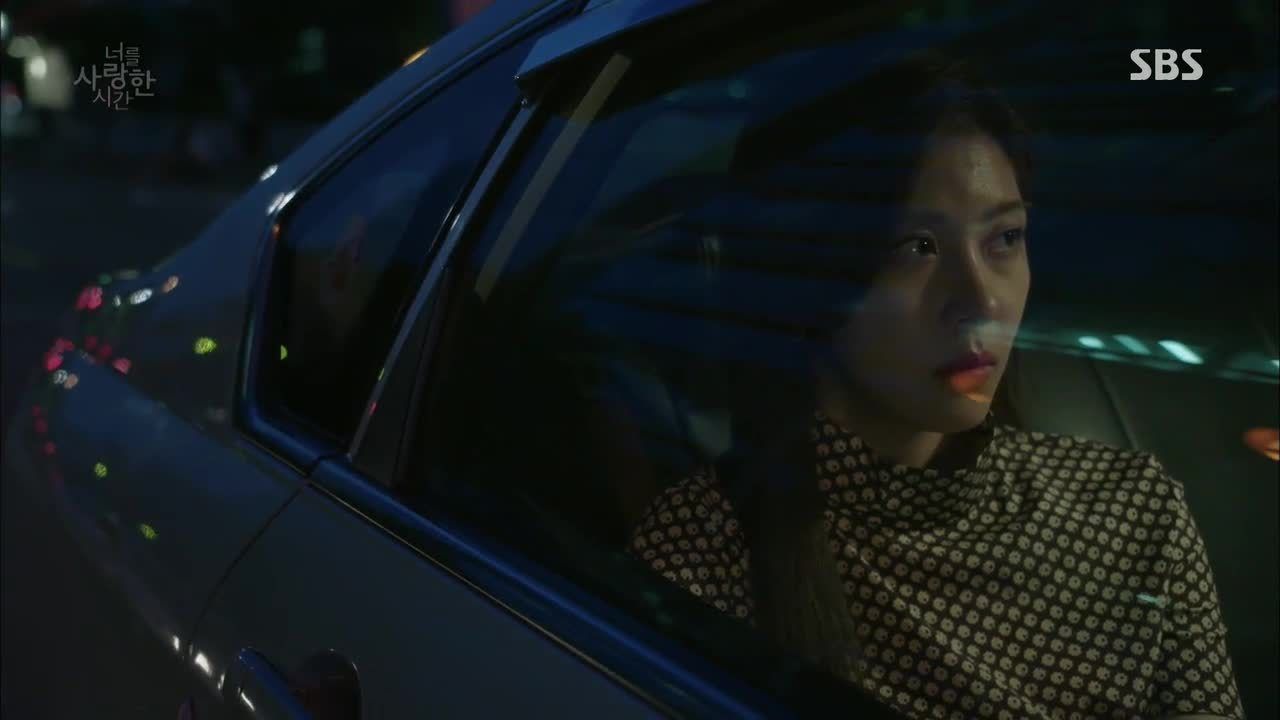 But she does think about it in voiceover: "If you find out something you didn't know before, would it be possible to turn back the clock on love?" She specifically thinks about Seo-hoo telling her that she didn't know everything, and how Jung-mi's fiancé came around because he realized something he didn't know before.
Director Byun gives a presentation on an upcoming collaboration between their shoe company and top star Cha Seo-hoo (since when did he earn celebrity status?), projected to take three months. Hana will be in charge of the project at Seo-hoo's request, and there's nothing she can do to get out of it.
Dae-bok manages to get Won to agree to provide tickets for his parents' anniversary next week, and arranges to get some gift certificates from Hana so he can buy their gifts with them.
Hana finds out from her assistant that Director Byun is going on a business trip to China with the design team only, which means he's purposefully leaving out Hana's team. She confronts Team Leader Hwang from the design team about the trip, only for the snooty woman to tell Hana it's all her fault—whenever she dates, her work life suffers.
She brings up the incident with Won fighting the groom at Min-ji's wedding, the scandal with Sung-jae, and now her "famous" boyfriend who's been poking around the office.
"Everyone at work knows that you can't maintain a clear line between professional and personal matters," she all but sneers. "Stop distracting yourself with your dating problems and get your head on straight, Team Leader Oh Hana."
"It wasn't that I didn't know, but that I forgot that even a small crack can let in a wind that could destroy everything. What the thirty-four year old me has to take responsibility for is more than heartbreak and love," Hana thinks to herself after.
Won and Hana's father end up crossing paths, so they go out for drinks so Dad can drown his sorrows about Mom's incessant nagging ever since he spent a night out late. Won laughs and admits he's jealous that he and his wife even get to have fights over love.
That's when Dad tsks, "You kids are still like this even after turning thirty-four. How come you two have never changed from your school days?"
Won thinks about those words on his rooftop later, which brings him back to his high school days. After Na-young had grilled the two of them in a church, she'd played a game of truth or dare with Hana. Won wanted to know what she was asked, and Hana said it was the same question as before—what does Won mean to her?
He was eager to know the answer, so Hana told him exactly what she told Na-young: "Until I die, Choi Won is someone who will be more important to me than my boyfriend, husband, or family. I hope we'll stay that way. That's my honest answer."
Won had been beaten up for liking Hana shortly after, and had finally admitted to Hana that she was the reason he got hurt. She wondered if they picked a fight because he was her friend, and pre-empted what she was sure he'd say next, since he'd said it before: "I'll never love you."
She never gave Won a chance to rebut what he didn't even say before she added defeatedly, "Don't worry, Choi Won. I won't love you either." But that's not at all what Won wanted to hear, as he says in voiceover:
"If you knew back then the secret I couldn't tell you, would you have been happier? All the times you were heartbroken and the difficulties you faced, would I have been able to stop that? If you knew the secret even now, if you found out everything you didn't know about, will I be able to protect you?

"If it's not too late… would it be okay if I started loving you?"
Flash back to Won spying on Hana reading one of her cheesy romance novels in the library, shortly before the lights cut out. They'd found their way to each other in the darkness, and when Hana turned around, her lips bumped into Won's.

COMMENTS
For the love of all that is dramatically holy, what is this big secret Won's kept to himself for so many years? What could be so earth-shattering that he couldn't bear to tell Hana? More importantly, how deeply rooted is this secret that Won allowed himself to suffer all these years in silence?
It's a noble idiot move in a way, but I hate to use that term when Won's so far displayed far more nobility than idiocy. But it's starting to toe that line, where I'm concerned that he took on all the pain himself so that Hana wouldn't have to suffer any. Suffer from what, exactly? Who knows. We certainly don't. (Yet.)
There are still more questions than answers when it comes to Won's past and how his high school experience seemed to relate directly to whether he could or couldn't love Hana. When he's having to scream "Why can't I like Hana?!" to a bunch of kids beating him up for liking Hana, there's got to be more going on beneath the surface than just a random encounter, or boyish jealousy. It's almost as if someone was deliberately working to stop Won from pursuing her, but since we so far haven't seen any sign that Seo-hoo attended the same high school, it's hard to say from what little we know.
And since everyone but Hana seems to have secrets that cannot be shared with her under any circumstances ever, now we have Seo-hoo, who acts as though there was more to leaving Hana at the altar than, well, leaving Hana at the altar. I'm sorry, if you're going to shout at the girl you abandoned for three years that she doesn't know the whole story behind why you abandoned her, then that whole story better be apocalyptic in scale. I'm talking scorched earth, you were thrown into a dungeon furnished with one piano and a bucket and were released just days before re-entering Hana's life sort of story. And I somehow doubt it'll be anything close to that.
What's also curious is that Seo-hoo seems to blame Won for what he did to Hana, and how he seems to take no personal responsibility for it. Heck, he even admitted to Hana that he dated in the three years they've been apart, so I hope she doesn't take it as a compliment that none of those girls could surpass her in his mind. Even if Won did interfere, which seems unlikely given that he was a guest at the wedding, what could have been so bad that Seo-hoo had to leave without a word? I'm all for Hana finding true love, but unless the two male prospects in her life start to actually trust her with all their angsty secrets and give her a say in things, maybe she's better off on her own.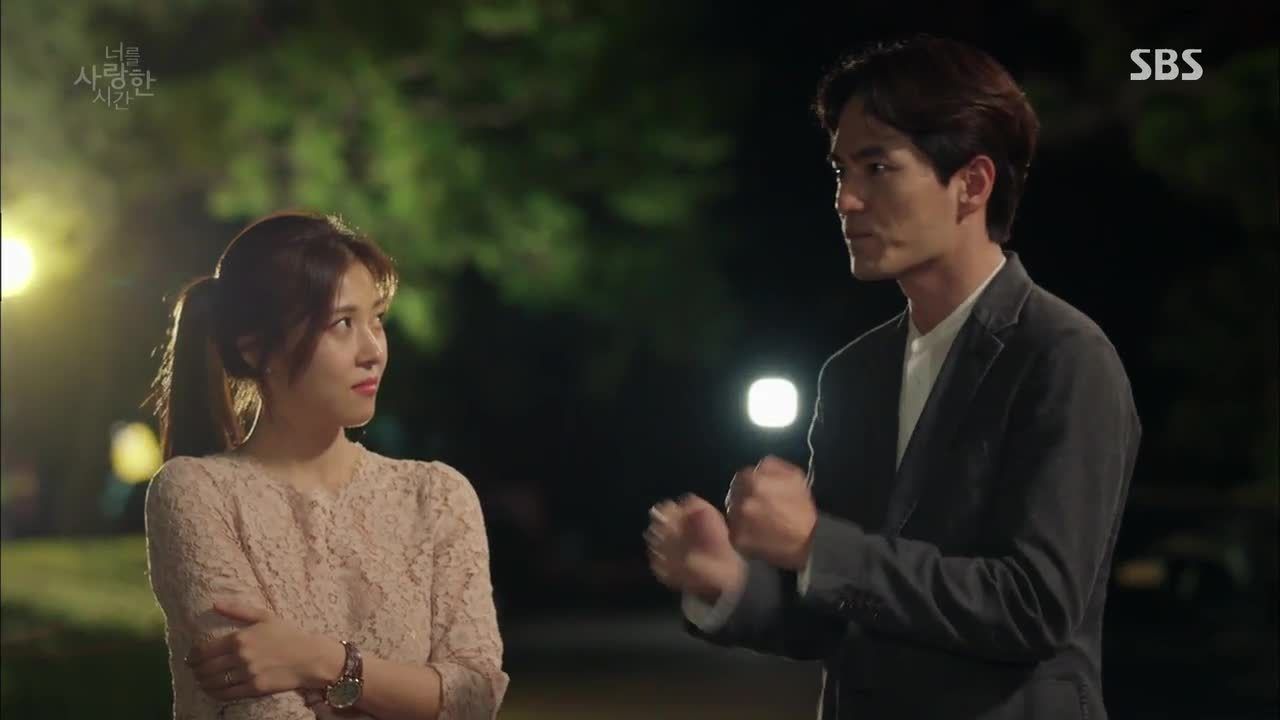 RELATED POSTS
Tags: featured, Ha Ji-won, Lee Jin-wook, The Time I've Loved You