Yoo Ah-in relishes his evil turn in Veteran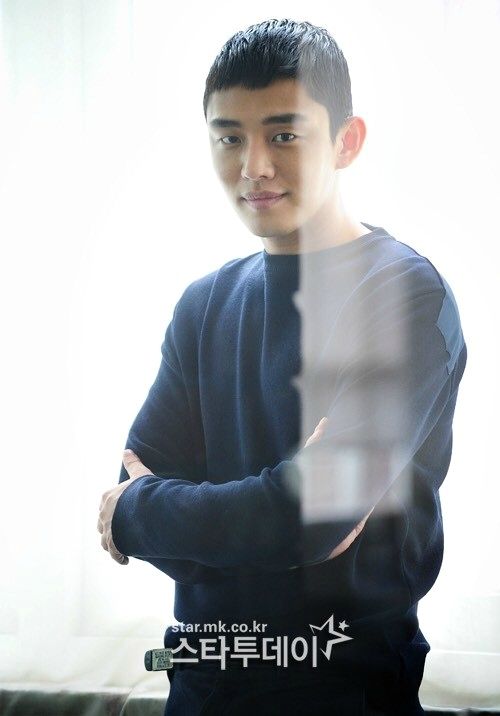 Yoo Ah-in (29, real name Uhm Hong-shik) is back, and this time he's completely shed his youthful image. He plays an audaciously evil chaebol heir in his upcoming film, Veteran, and he'll present to the public a new and previously unseen range to his acting. Until now, Yoo has often played the role of rebellious young man—see Secret Love Affair, Kkang-chulie, Wandeuki and Sungkyunkwan Scandal.
(An aside, but a cute story: The actor recently met up with his good friend, Song Joong-ki, and reminisced about the fun they had on the set of Sungkyunkwan Scandal. Song's recently been discharged from the army, and when Yoo was asked if his hyung (Song's a year older) had any sage advice about his future enlistment, he laughed, "There was no special advice. He just rubbed it in my face that he's already completed his mandatory service.")
In Secret Love Affair, he played a young musical prodigy who overcame a 20-year age gap to confess his love to Kim Hee-ae's character. Halfway through the filming of the show, he also began work on Veteran, an explosive criminal action thriller that comes from director Ryu Seung-wan (The Berlin File). In the latter, Yoo is an arrogant third-generation chaebol who thinks he can get away with anything, but a persistent detective (Hwang Jung-min) is hell-bent on taking him down. The movie, which premieres August 5, marks the end of his days as a teen heartthrob and a rebirth of sorts as an actor.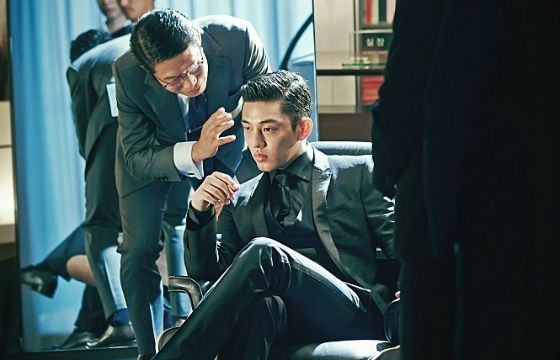 About playing polar opposite characters in two concurrent works, Yoo said, "They were both unrealistic and realistic. Sun-jae [in Secret Love Affair] was a character in the vein of other characters I had played before, so I was very comfortable during filming. On the flip side, [my character in Veteran] was very challenging for me because I had never done that kind of acting. I had to be much more meticulous and detailed about my performance. As a result, I felt more energized and it was fun."
When asked if he had been nervous about playing a villain for the first time, the actor admitted, "In the beginning I was totally rattled. I tried my hardest to hide it. Director Ryu said, 'You can do it. You'll do great,' and he gave me a pep talk. I tried to be careful not to detract from the film, and I put a lot of effort into my performance. When we got to the editing stage I was in awe. What came to mind was, 'I would like to work with Director Ryu again.' The set was pleasant and light but no one lost their laser intensity. I thought, this is truly the world of professionals."
Yoo's Veteran character, Jo Tae-ho, completely lacks a moral compass. When he's in a foul mood, he sneers at things considered taboo, and he'll taunt others with his misdeeds. He's fully capable of the most despicable acts, such as the assault of a pregnant woman and murder. The coddled chaebol heir is an oft-used character in dramaland and film, so Yoo worried about how to differentiate his character from the typical spoiled brat.
"My weapon for maximizing the malevolence of this character was to use my own innocence and youth. Even though [Tae-ho] did bad things, I tackled them as a child-who-is-not-a-child would. I made an effort to portray him like a child who absentmindedly tortures and squashes bugs."
It's clear the actor considered the motivations behind his character. "There's a scene in which the father calls Tae-ho over to discipline him, and you can see the effect the interaction had on Tae-ho's personality. A child does something wrong and yet no one asks who is accountable, and so he doesn't learn how to reflect on his actions, and he eventually turns into a monster."
Tae-oh is a director at the family's conglomerate, and Yoo also took great care with the character's impeccable appearance. "For other roles I used to go to Gwangjang Market and get the rattiest and oldest-looking clothes possible. If your clothes are comfortable, your behavior becomes comfortable. This time I wore a bespoke suit made of imported fabric, and as a result, everything from my walk to my gestures changed. There's also a scene in the movie with Tae-oh at a nail salon. I suggested it, because the wealthy are concerned about their appearance down to the tips of their nails."
The general buzz from press previews is that Veteran is a well-made criminal action film. Yoo is also happy with the end product. "I was deeply moved and satisfied. [The press noted] I've never played a villain before and they say I went 130% into character. I also told my friends proudly, 'I think it turned out well.'
"Honestly, I feel grateful towards Director Ryu. Although I was the one who acted, he's the one who made a character audiences will want to throttle out of annoyance. As we filmed, there were some scenes in which we meandered and he cut those all out and just left the good parts. I really wanted to piggyback him and start dancing. After we wrapped, I sent Director-nim a single heart emoji via text, to which he responded, 'You never text first!' I texted back, 'Just for today.' "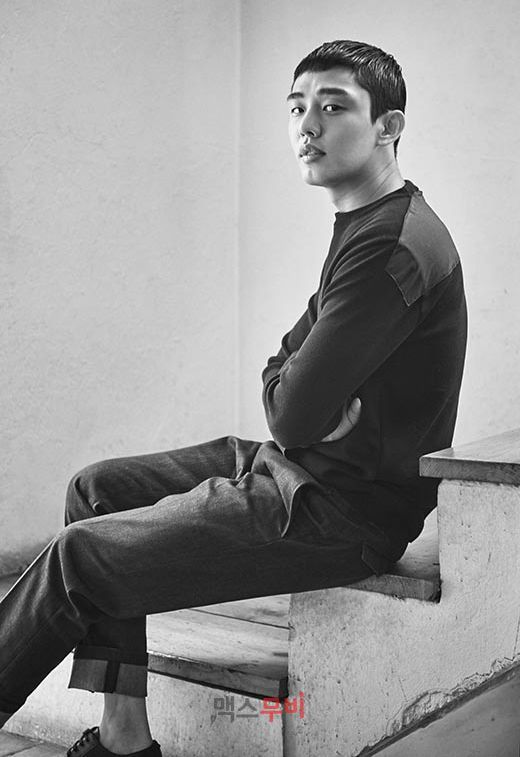 Yoo debuted in 2004 in Sharp 1, and he's had a full 11-year career. He secured the spot of rising star upon his debut, but during the past several years the perception that he hadn't quite lived up to his potential (Fashion King!) dogged him, even though he'd been a staple of the mainstream. There were other hiccups along the way (he tends to be pretty no-holds-barred on social media and is known for his strong convictions) and in a sense, life's imitated art: His experiences could mirror those of the angsty youths he's often played.
Yet here, in 2015, the energy has shifted. He's had his fill of rebellious youth roles and has taken on the role of a darker leading man with gusto. "It's my first time playing the lead in a summer tentpole movie. I keep thinking, 'I've really gotten deep into this market.' I wonder, 'Have I become a movie star?' Do I wish for box office success? I really do. I hope it does well. And I hope to earn recognition for it."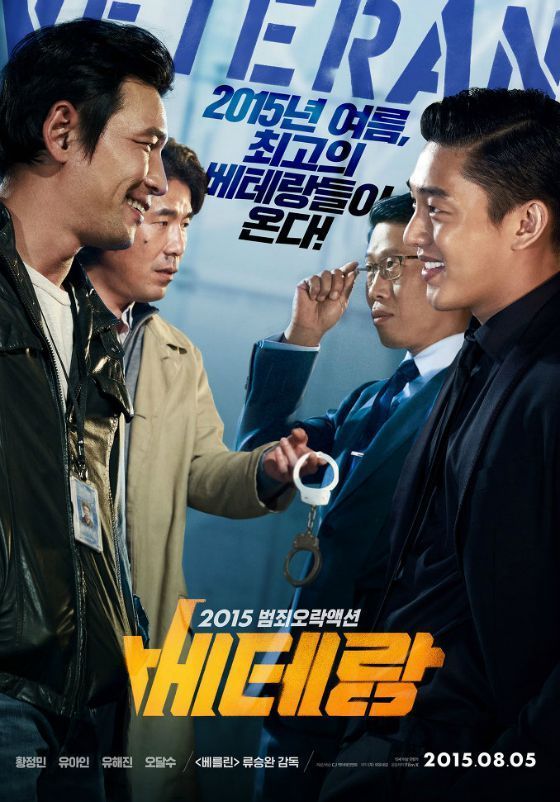 RELATED POSTS
Tags: interviews, Yoo Ah-in