Yoon Jin-seo, Lee Jae-yoon tapped for drinky drama Cheers to Me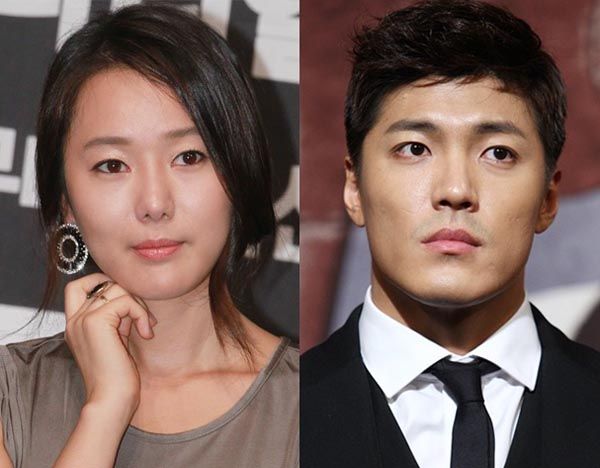 Food in dramas (specifically, the glorious, gluttonous eating thereof) is such a hot trend these days that it was only a matter of time before we got the drinky version (which I am fully onboard with). Now we've got Cheers to Me in the works, which has selected Yoon Jin-seo (Girl Who Sees Smells) and Lee Jae-yoon (Heart to Heart, Heartless City) to headline the project.
The series is based on a popular Japanese manga titled Wakako-zake, which is still ongoing; an anime version was also released this year. Cheers to Me will have Japanese co-producers involved and has already sold to Japan.
Cheers to Me, like Wakako-zake, follows an ordinary single woman who enjoys cooking and dining alone in the evenings, which offers a way to unwind from the stresses of work. Yoon Jin-seo's character is an editor at a publishing house where she's worked for the past ten years, while Lee Jae-yoon works in marketing at the same company. Their relationship is sometimes friendly, sometimes flirty, and sometimes competitive, and it sounds like they'll have different approaches to food. While the heroine finds healing in food and drink, his goal in life is to live lean and long… at least until he discovers new pleasures and changes because of her.
It sounds like this'll be similar to tvN's Let's Eat franchise, though with more drinking. Let's Eat always made me desperate to eat something, omg anything, even when I wasn't expressly hungry, so maybe Cheers to Me will be the first drama to make me want to reach for a drink instead. Okay, no, it won't be the first drama to drive me to drink, but at least this time I could drink with the show rather than at the show.
Cheers to Me is the first original drama series for cable channel UMAX (an ultra high definition channel) and will premiere in November. I've got my glass filled and raised. Glug glug.
Via Osen
RELATED POSTS
Tags: cable programs, Lee Jae-yoon, Yoon Jin-seo