Jung Kyung-ho in for One More Happy Ending with Jang Nara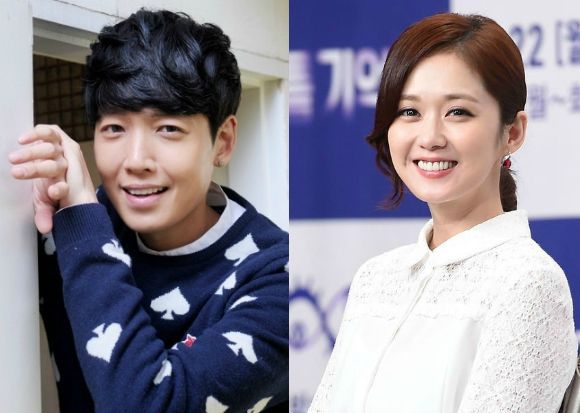 Oh they should be cute together. Jung Kyung-ho (Falling for Innocence) has been cast as Jang Nara's leading man in her new MBC drama One More Happy Ending, about a woman who runs a remarriage consulting agency for those who are divorced and seeking a second chance at happiness.
The new series, from PD Kwon Sung-chang (Mother's Garden, Gu Am Heo Jun) and new writer Heo Sung-hee, stars Jang Nara as a beautiful woman who runs a consulting agency for divorcés who want to remarry. She and a partner work hard to match people up, and though they see it as helping people find love again, their competitors in the first-marriage consulting game see them as the enemy.
Jung Kyung-ho has signed on to play her love interest, "a thirtysomething who looks like a twentysomething." He's a single dad with an eleven-year-old son, and he works as a field reporter in entertainment news. He's the kind of charmypants reporter who makes people's wariness disappear with one flash of his smile, ensuring that he gets his scoop even without having to ask questions. (What, that's ridiculous — what kind of reporter doesn't need to ask questions?)
In any case, I hope him being a single father means that he'll become one of Jang Nara's clients, only to have them fall for each other. I already like the idea of them becoming an adorable little family with a precocious little son to play matchmaker. The drama promises a refreshing perspective on marriage, divorce, and remarriage, and follows Sweet Savage Family on Wednesdays and Thursdays in January.
Via IS Plus
RELATED POSTS