The fifth wheel in dramaland [Year in Review, Part 5]
My math must be off this year because somehow, choosing five dramas turned out to be an immeasurably more difficult task than previous years. If we're going by numbers alone, there should've been less stress involved, but then it hit me: a truncated list meant I had to be selective with my choices. This would require decision-making, and over the years, I've learned that life's decisions are best left up to robot overlords.
So in the weeks leading up to this review, the first four dramas came to me pretty easily. But the problem came with the fifth title — which title gets chosen? What gets left behind? Does leaving one series out mean that I love one drama over another? What is life, really? (As you can tell, this debate with myself quickly devolved into existential mutterings.)
It then occurred to me that one show would inevitably feel like the fifth wheel no matter which one it was. So allow me to take the fifth when it comes to naming said show so it can feel included with the others.
P.S. I still love you, dramaland.
SONG OF THE DAY
Kill Me, Heal Me OST – "환청 (Hallucination)" sung by Jang Jae-in [ Download ]
Audio clip: Adobe Flash Player (version 9 or above) is required to play this audio clip. Download the latest version here. You also need to have JavaScript enabled in your browser.
Punch
O Punch, if beauty be at all, it would be to describe you. Not many a drama with an impressive beginning can boast of a satisfying ending, and deliver such a killer blow.
The drama's bread and butter was in the writing, not much of a surprise with Writer Park Kyung-soo's impressive hit-making repertoire. Every exchange between characters held meaning, as if the words were carefully chosen with special care. Garnering interest in medical and legal jargon or political speak is no easy task, and yet Punch managed to hold my attention with apparent ease.
I can thank the beautiful combination of writing and acting on that front, with Kim Rae-won giving a stellar performance as the guy you love to hate: a man whose ambition knows no bounds until he's told he has mere months to live. And instead of wallowing in the diagnosis of a brain tumor, his character Jung-hwan pushes the moral boundaries in the legal and political circles even further, using every ounce of his resolve to his benefit for as long as possible. When it comes to brain tumors, Dr. Jin this drama is not.
Jung-hwan is only one of an entire world of complicated characters—the scenes with the man he respects most, Tae-joon (Jo Jae-hyun), are a pure delight to watch. I also loved the strong female characters in this show, particularly Jung-hwan's ex-wife Ha-kyung. Her no-nonsense attitude and strong sense of justice was a breath of fresh air, and she always seemed to remind him of what his heart truly held dear: his family.
Punch, you deserve all the praise and so much more. Now go and sock it to 'em.
Kill Me, Heal Me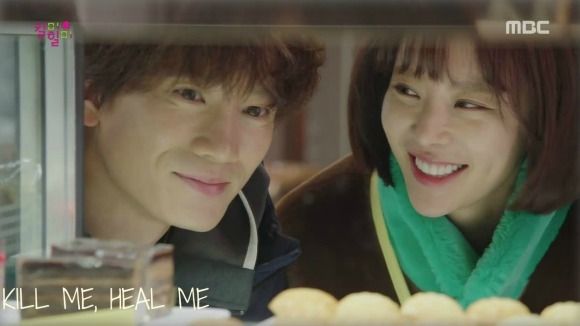 Some shows you forget in days or weeks after the finale, and then there are shows for which you vividly remember where you were and how you felt while watching them. Kill Me, Heal Me fell into the latter category for me this year, leaving me with a deep impression I doubt will part anytime soon.
That isn't to say the drama left a great first impression; in fact, it was quite the opposite—the first two episodes felt like a pile of jumbled pieces haphazardly put together. Everything that I feared about this "healing romance" genre seemed to come to life before my eyes like glaring warning signs that spelled out inevitable doom. It didn't help that I kept thinking about the pre-production drama behind the drama, what with the show unable to secure a male lead and the outlandish idea that whoever it would be would need to pull off SEVEN distinct personalities. And if said man couldn't pull off a convincing show, well that would be the end of it.
Those worries quickly dissipated near the end of the second episode as soon as Shin Se-gi appeared onscreen. His intense dramatic introduction was soon followed by other equally entertaining personalities, and before I knew it, I found myself sucked into the life of Cha Do-hyun, his struggle to piece together his broken memory, and the other personas who filled those gaps of time. I often found myself looking forward to who would pop up next and how our heroine Ri-jin would deal with the constant personality changes.
So you can say that my growing attachment to Do-hyun's other personalities also made it difficult to choose who to root for, especially in the latter half. Sure I wanted Do-hyun to pinpoint his fears and the painful events that obstruct his memory, but then my heart also went to the others, like Se-gi's theatrics or Perry's love for alcohol or Yo-na's sassy personality. Each of them left such a lasting impression that I still miss them to this day.
Which only reinforces the level of commitment Ji Sung gave to this drama. There's no doubt that the actor went balls-out to portray distinct personas that both felt like individuals and an extension of their main personality. Furthermore, you could see the enjoyment plainly written on Ji Sung's face throughout this series, which only adds to our own excitement as viewers. Then there's the too-adorable-for-words sibling relationship between Ri-jin (Hwang Jung-eum) and Ri-on (Park Seo-joon). I loved everything about them, from their late-night chats to their bickering to their awesome Team Rocket routine. I know I speak not only for myself when I say that these twins seriously made me entertain what are clearly problematic thoughts, and was utterly relieved when the actors reunited in a different project later this year (She Was Pretty).
Stepping back, I can say that this drama wasn't without its flaws—the writing itself calls for much patience. This is one complicated dramaverse, and there were times I wished the show handled the presentation of its backstory differently. Once the truth came to light, I sat there for a good ten minutes parsing the given clues then piecing them back together. In the end, my feelings for Kill Me, Heal Me remain unchanged, and I still listen to its OST today. And if there's one thing I've learned, it's to remember this: that January 7th will never feel like an ordinary day again.
Missing Noir M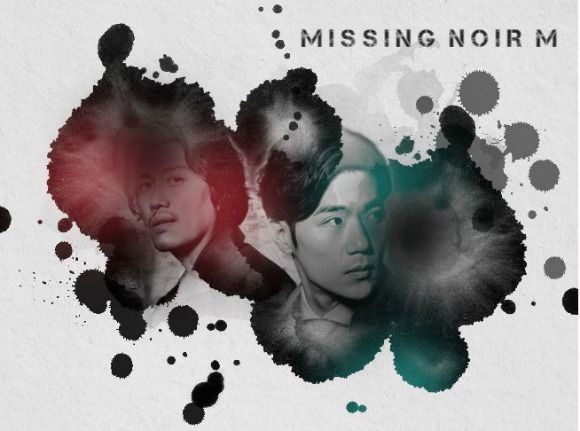 Suspenseful, dark, and fearless, Missing Noir M firmly remains as one of the most memorable series of this year. Consisting of a genius ex-FBI agent, a gutsy veteran detective, and a clever female hacker, this is an elite team that seeks to solve the unsolvable. And after a disappointing showing in Golden Cross last year, I was practically giddy with excitement to see Kim Kang-woo in a gritty crime procedural on OCN.
Because procedural shows can often be hit or miss for me, I usually hone in on the writing and question whether a show is able to see the forest while also paying minute detail to the trees. And this is what set this series apart—from the get-go, Missing Noir M wasted no time in setting its narrative stage that it barely had time to introduce its players. I admit that there were times I thought that we could've used some more time to flesh out our highly intelligent team members, but those worries soon dissipated once I saw how their own stories played an integral part to some of these difficult-to-crack cases.
Which meant that each case held significance, acting as building blocks for a greater purpose. Since this is OCN, the series deals with mature content and often gruesome elements; however, I appreciated how the drama sought to push the envelope when constructing its toughest missing persons cases. Although some cases felt more carefully thought out than others, the goal was always the same: to challenge its characters and viewers' notion of justice. Is Lady Justice truly blind and does she mete out justice swiftly?
No one pondered this question in this series as much as Kim's character, Soo-hyun, did; his analytical brain often clashed with his partner's "act first and think later" approach when solving their cases. His working relationship with Detective Oh (Park Hee-soon) was constantly in flux and put to the test more than once. But what makes Soo-hyun different is that he still holds his fellow team members in high respect and depends on them for their unique areas of expertise. And even though he may be brilliant, he is still susceptible to error.
Let me tell you that though each episode is a standout, this drama is not one to put on your binge-watching list. This is a show that requires your undivided attention and one that will leave you so emotionally drained that I recommend taking a breather between narrative arcs. Still, I wouldn't let that deter you from watching what is an otherwise criminally perfect series.
Scholar Who Walks The Night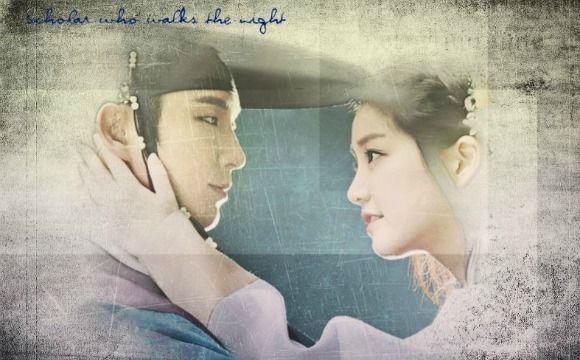 For a tale as linear as Scholar Who Walks the Night was, I still can't wrap my head around why this drama was 20 episodes long. I initially tuned in for several reasons, the main one to see the vampiric beauty that is Lee Jun-ki in a hanbok again. Seriously, the man ages like fine wine—that is, if he ages at all. Other reasons included my ever-growing love for fusion sageuks, the supernatural genre, and some potentially campy television.
Because the mythology that surrounds this world isn't that complicated, following the story was never much of an issue. Basically scholar becomes vampire and vows to bring down the evil undead that has secretly ruled the kingdom for centuries. There was no need to fear if you missed a plot point either, because it would be drilled into your brain over and over and over again. That's likely where the drama suffered the most narrative strain, in an attempt to hang in there during the middle stretch until the story was ready to build up to its last sprint.
So while the writing was stuck in the spin cycle, the burden fell upon the actors to pick up the weight. On one hand, it's a bit bizarre watching your characters battling the same conflict week to week as if it were the first time, but on the other hand, the cast's commitment to their roles never wavered. It's well known that Lee Jun-ki always gives his hundred and ten percent no matter the project—his character's scenes with the centuries-old villain, Gwi (Lee Soo-hyuk), were perhaps the drama's most electrifying moments. Both actors added a believability to the world in which Sung-yeol and Gwi resided that kept the show from tipping into outright campy territory.
In addition, the drama also brought a nice surprise in the form of Changmin, whose acting has significantly improved from his previous projects (yes, I tried watching Mimi out of love… for three minutes total). Maybe it was Prince Yoon's adoration towards Yang-sun or his boldness when the occasion called for it, but his performance is the best kind of impression a guy can leave behind in the wake of his absence during military service.
To its credit Scholar never let up in its production value during its run, particularly in its CG effects. We can all name a drama or two (or more) where most of the budget was poured into the first two to four episodes while the rest took a significant dip. But for a story that deals with vampires, it was crucial for Scholar to keep up its mythical elements, which it did to the very end. So if you're looking for a drama you can play in the background, this one's it… though I won't blame you if you want to give your full attention to twenty hours of a beautiful vampire scholar kicking some serious ass.
LAST
Of these five shows, JTBC's LAST was the one I finished most recently. If you were to ask me why I would put off watching the finale for months, I'd tell you it was because if I did, that would truly mean that the drama was over. And I didn't want it to be over because my dream casting of the year had finally come true in two acting powerhouses by the names of Yoon Kye-sang and Lee Beom-soo.
The premise alone pulled me in immediately: A successful businessman hits rock bottom and discovers a thriving underground economy within Seoul Station. The idea that a few thousand won taken from the streets could contribute to the billions of won that circulated like invisible money was endlessly fascinating, and the established hierarchy of bosses provided the newly inducted beggar with stages to clear before reaching the big boss on top.
Nothing quite captures a man's downfall and desperation like seeing Jang Tae-ho fight with his last bit of pride over a piece of leftover pickled radish or devour a bowl of kimchi jjigae. Life never comes with a guarantee, and people don't truly appreciate what they've had until they lose it. Although I never bought the initial romance that spurs his motivation, that stilted relationship was quickly replaced by his team of go-to guys, the pseudo family of Seoul Station.
But it's Tae-ho's relationship with his mentor Ajusshi that stands out in my memory. Ajusshi is the one who cuts the bullshit with Tae-ho, questioning his intentions for staying within the godforsaken place that is the Seoul Station network. Ajusshi's fierce desire to protect the ones he loves most is a sight to behold—if he wanted to, he could take a guy down in one punch.
Speaking of K.O.s, the fight sequences in LAST are top-notch. Every punch and slice to the arm is a meaningful step in an artful dance—each individual is an expert in a different style (see: Mantis and Ajusshi) that is always captivating onscreen. If you want a peek, watch the final ten minutes of Episode 7, where the series pays homage to other notable fights from Old Boy and New World. Because these guys know how to throw one bloody hell of a party.
♥ ~ ♥ ~♥ ~ ♥ ~ ♥ ~ ♥ ~ ♥
Many, many thanks to javabeans and girlfriday for constantly feeding our drama addiction from year to year. Much love to HeadsNo2 because you always know what to say to cheer me up and bring so much laughter and light into my life.
And so much gratitude and love to all of you guys—may the holidays bring you oodles of joy and happiness.

RELATED POSTS
Tags: 1 show to rule them all, featured, Kill Me Heal Me, Last, Punch, Scholar Who Walks the Night, year in review, year in review 2015