Byun Yo-han up for fantasy melodrama opposite Kim Yoon-seok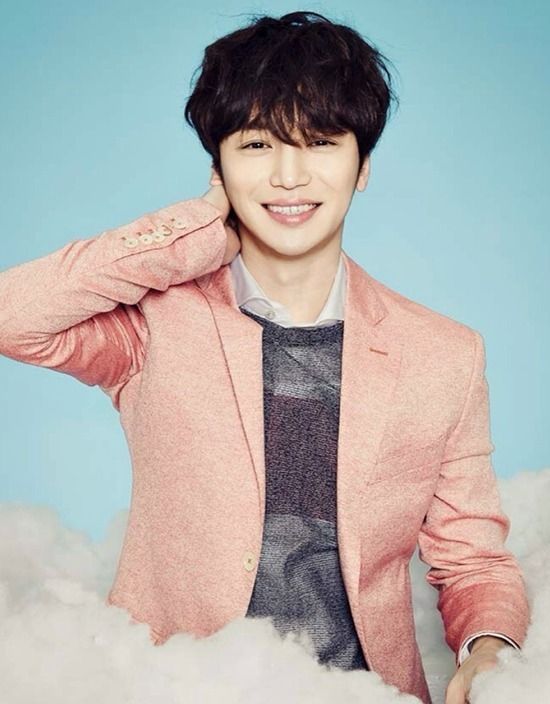 This movie sounds cool, and if Byun Yo-han (Six Flying Dragons) signs on, I'm there. The in-demand actor is currently in talks to star in Will You Be There, the Korean film remake of the eponymous French novel by Guillaume Musso, about a 60-year-old man who travels back in time and confronts his 30-year-old self about how to keep his beloved from dying. Kim Yoon-seok (Black Priests) has already signed on to headline, and Byun is considering the offer to play the younger version of the hero.
The novel is about a 60-year-old surgeon diagnosed with terminal cancer, who operates on a child while doing volunteer work abroad. As a sign of gratitude, he's given a mysterious bottle of pills with the promise that his greatest wish will be granted. His deepest desire is to see the love of his life before dying, and though his beloved died 30 years ago, the pills allow him to travel back in time to see her.
He's transported to the past and tracks down his younger self, a passionate young doctor who has no idea that the love of his life is about to die. They'll attempt to save her, which I guess means that they're not afraid of the space-time continuum imploding on them. It's a fantasy melodrama about love and loss, and director Hong Ji-young (Marriage Blue, Naked Kitchen) is at the helm.
What a fun acting challenge to play the same character opposite each other, and a huge boon for a rising star like Byun Yo-han. He's really had a hell of a year, from Misaeng to Social Phobia to Ex-Girlfriend Club, to the current Six Flying Dragons, and it looks like he won't be slowing down anytime soon.
Will You Be There begins shooting in March.
Via Osen
RELATED POSTS
Tags: Byun Yo-han, Kim Yoon-seok