Lee Min-ho courted by City Hunter PD, You From Another Star writer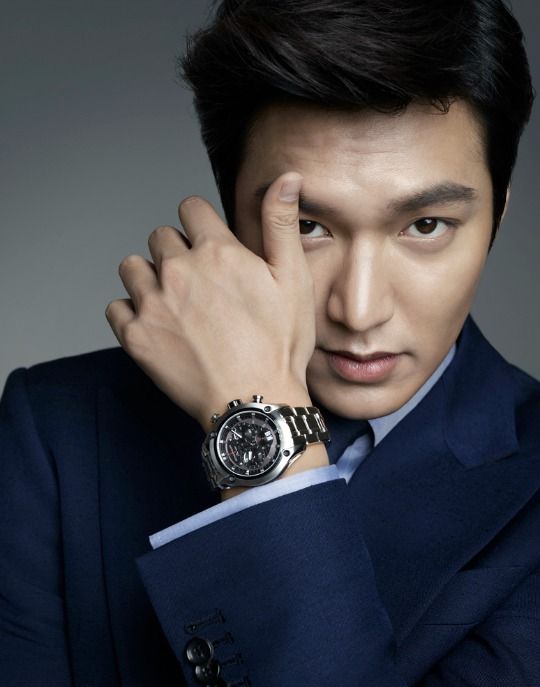 Aaaaaaah! I don't want to count chickens before they've hatched because I'm sure Lee Min-ho (Heirs) gets offers to come back to dramaland five times a day, but he's currently entertaining an offer to headline writer Park Ji-eun's next drama. He's not likely to turn down a reunion with his beloved City Hunter PD Jin Hyuk, or the newest drama from the hit writer of You From Another Star, right? He'd be crazypants to say no, especially when this project would likely be his last before heading to army.
The new drama doesn't even have a name, but it's the highly anticipated new series from writer Park Ji-eun of The Producers and You From Another Star, and her re-team with PD Jin Hyuk of Master's Sun and Doctor Stranger, which means it'll be over at SBS. It was hinted at as just a rumor last summer, but I'm ecstatic to hear that the project is taking off.
All we know for now is that it'll be a romantic comedy, which is even more cause for celebration. Lee Min-ho hasn't done a rom-com since Personal Taste in 2010, and I could really use a light, lovable character to wash away the memory of Heirs. It would in all likelihood be his final project before army duty, and probably cutting it close at that, depending on the broadcast. He's considering favorably for now.
In the meantime, Lee has his pan-Asian blockbuster Bounty Hunters on the way, and writer Park Ji-eun and PD Jin Hyuk's new drama is being planned for sometime this year. I know he hasn't even signed on yet, but who do you suppose should co-star as his leading lady?
Via DongA
RELATED POSTS
Tags: Lee Min-ho