Oh Ji-ho, Park Ha-sun up to headline My Little Baby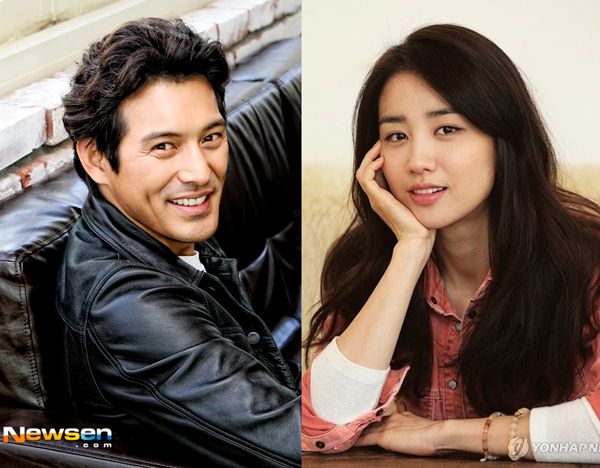 With Kang Ji-hwan recently signing on to MBC melodrama Monster, the other MBC drama he had been considering, My Little Baby, has had to look elsewhere for its hero. Now it has confirmed securing Oh Ji-ho (Ghost-Seeing Detective Cheo-yong, Maids) for the lead, while Park Ha-sun (Temptation) is currently being mentioned as a potential co-star.
The story of My Little Baby kicks off when a tough ace cop in the violent crimes special investigation unit is suddenly saddled with a baby—and faces a new kind of "war" this time, not with hardened criminals but with a puny child. It's like Three Men and a Baby, but without the other two guys around to share the burden. Muahaha.
The role Park Ha-sun is described simply as a single mother. I hope this means she'll get to kick the tough cop's butt, at least in the baby-raising department, since I'm pretty sure he's going to suck at that. I'll enjoy that, for sure. Oh Ji-ho has done more dramatic projects in recent years but I do think he can do comedy in the right circumstances, and it'll be a nice change to see him smiling in a role for once.
Interestingly, My Little Baby is looking at an unusual timeslot—rather than filling one of the regular prime-time slots, MBC is looking to make this a late-night drama airing on Thursday and/or Friday nights, and is still considering whether to air one episode a week, or two. Well, I suppose if tvN can create a timeslot out of nothing and turn it into the biggest success of the year (multiple times over), the broadcasters will be wanting to try some experimenting of their own. The timeslot isn't fixed yet, but MBC is looking at a March premiere.
Via IS Plus
RELATED POSTS
Tags: Oh Ji-ho, Park Ha-sun