Seo Kang-joon offered leading role in MBC melo Monster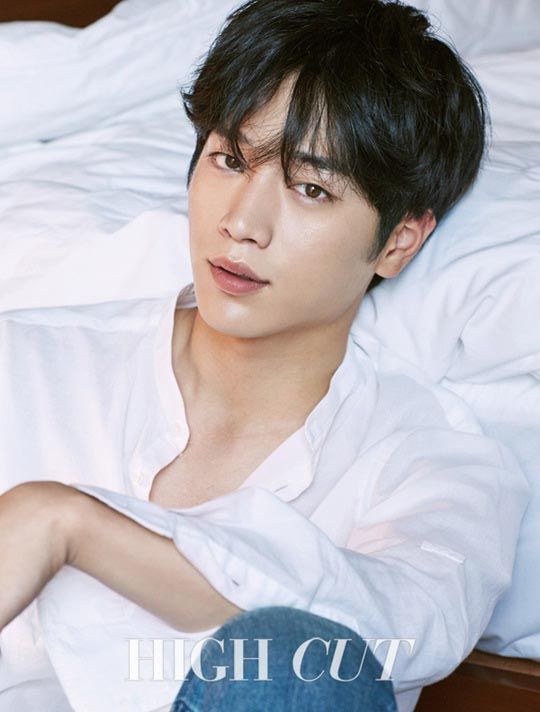 Seo Kang-joon's current drama has barely begun airing — tvN's hit-in-the-making Cheese in the Trap is in its second week, but you knew that, since the drama is already a sensation — but already he's looking toward his next drama, with latest reports pegging the 22-year-old rising star as a potential lead in MBC's Monster. Perhaps you'll remember it better as the melodrama hoping to star Hwang Jung-eum that used to be titled Tyrant.
The offer has been extended to Seo, according to his management, though he is only considering it and hasn't made any decisions. The show sounds as grand and sprawling as the dramas its writer, Jang Young-chul, has written before (Giant, Empress Ki, History of the Salaryman), beginning in IMF-crisis-stricken Korea in 1997. It spans 20 years, following the growth of a man who faces off against greed and the top 0.001% of society's most powerful members, wanting to reveal their true faces, and overcomes all sorts of adversity and also finds love.
If you'd asked me what I thought of this casting two weeks ago, I'd probably have laughed and called it absurd, because Seo Kang-joon is still very new on the scene, doesn't have much experience in serious roles, and hasn't proven himself yet to be leading material. Well, those things are still true, but I will concede that I like him a lot better after Cheese in the Trap than I thought I ever would, because at least now I believe he can emote and tug at the heartstrings, given the right character and story and director.
But even if you look on his acting favorably, I don't think he's ready to be a leading man carrying a weightier, 50-episode drama. I prefer him playing characters that fit his age, though his management seems intent on pushing him forward in roles that are more mature than his image. He doesn't have the gravitas or the experience or the natural acting talent to jump into that deep a pool, and I think he'd be better served wading in more gradually. Give him five years — or, better yet, eight years and army duty. Then we'll talk.
If it seems too early for Seo Kang-joon to be picking up more work, it helps that Monster is set to follow Dazzling Temptation, which is a 50-episode drama that still has 21 episodes left. And Cheese in the Trap is quite far ahead of the game; the script for its final episode is reportedly on the cusp of completion, with shoots well ahead of its airing schedule. Monster premieres in April.
Via Osen
RELATED POSTS
Tags: Seo Kang-joon