Odds and Ends: How NOT to run an internet company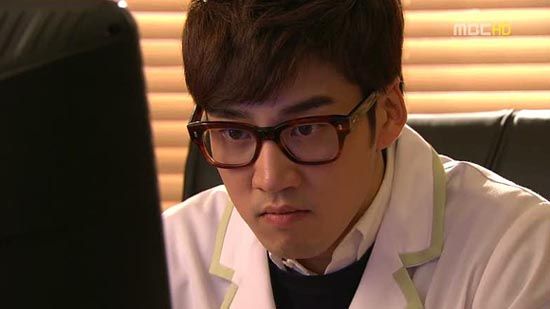 javabeans: So I'm pretty sure everyone noticed we've been having technical difficulties on our site. For a while, actually, though it's been pretty bad lately.
girlfriday: What gave it away?
javabeans: You mean like when you typed in "dramabeans.com" and got "Site not found" or "Bad Gateway" or sad faces?
girlfriday: Or read our angry tweets in the middle of the night, threatening to fire the monkeys?
HeadsNo2: Yeah, what did y'all mean by that again?
javabeans: Our metaphorical tech monkeys, which in retrospect might have been preferable to the actual tech support we got. Because… sigh… let's just say that we've had a long, arduous relationship with our tech company and have since decided to go our separate ways.
girlfriday: You make it sound like such a civilized parting. Amicable divorces really depend on which party you're talking to.
HeadsNo2: When it was really a "Get your crap and get in the car, we're LEAVING!" kind of thing?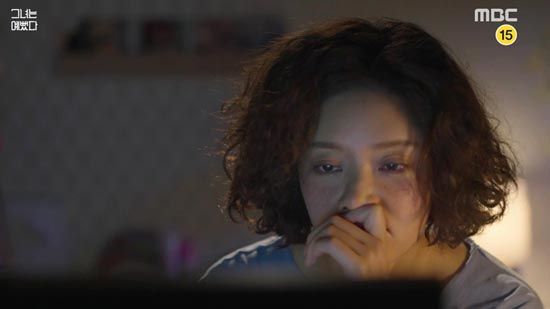 javabeans: It certainly felt like we were escaping something. At first, our site just started crashing intermittently and our hosting company would step in and fix things. But then we started going down all the time, and they would "fix" things that made everything worse, and tell us it was all solved, and instead we were still getting Bad Gateways and frowny faces.
girlfriday: I wanted to punch those frowny faces in their frowny mouths.
HeadsNo2: Well, I know *I* was worried, and I'm sure all the readers were too. But I think you guys have had the most sleepless nights from all this madness.
javabeans: I would pull white hair in the morning, and by nighttime, THERE WAS MORE WHITE HAIR. They were multiplying! It was actually horrifying. Aging in high speed.
HeadsNo2: You're never supposed to pull them! Didn't your mother tell you what happens when you pull them?!
girlfriday: My mother never ran an internet company!
HeadsNo2: But she'd probably have run a better internet company than [REDACTED]. Wait, are we redacting?
javabeans: You know, normally I'd argue for taking the high road, gracious separations, and basic human dignity. But… our experience being hosted by Flywheel was so, so, incredibly, egregiously, unfathomably terrible that we're okay to name and shame.
HeadsNo2: Consider it a public service announcement.
girlfriday: Yes, it's for the good of humanity! And also any future internet websites needing hosting.
javabeans: Honestly, we would have had no problem if they just told us they couldn't serve us, and that they wished us well and sent us away. Because we know we're a big site with tons of comments, and maybe somebody else was better equipped to handle us.
girlfriday: At the beginning, they were friendly and willing to help whenever things went awry. It's just that things kept going awry, and ultimately we just needed our site to work.
javabeans: Looking back, we should have left them a lot sooner, but they would repeatedly tell us they had a new solution that would make everything better and we wanted to believe them. But even though they kept insisting they would fix things, things wouldn't fix. We'd send emails, and they wouldn't answer our questions. For every five questions, we got maybe one answer. It was always the "We're on it, we'll get back to you," followed by… dead silence.
girlfriday: At one point they moved us to fancy new hardware, telling us that it would fix the constant glitching, by creating replica sites that would act as emergency backups in case one went down. Good in theory. In practice, however, you would post a comment to one of the replicas, and it wouldn't replicate to the other sites. Basically, it turned one site into a three-headed monster.
javabeans: Yes, if the heads kept eating the comments from the other heads.
HeadsNo2: I promise I was not one (or two) of those heads.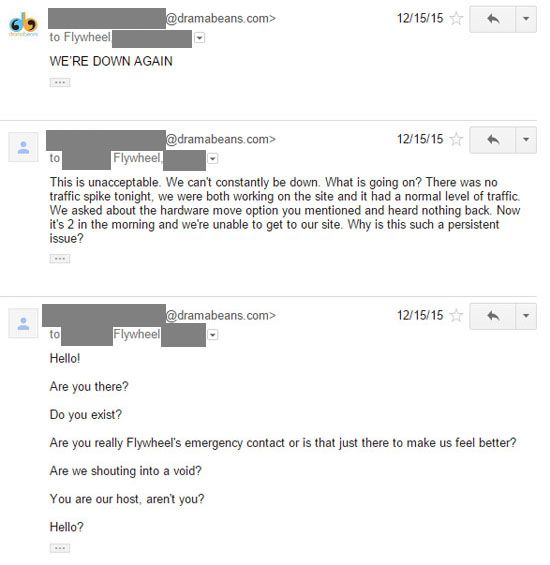 javabeans: As part of the "improvements," they set up some complicated caching to relieve server load, only it was perhaps the worst caching function to ever be created. Essentially it froze our site in 15-minute intervals, so rather than updating every time you refreshed the page to show new comments, the old page would stick for 15 minutes! Without showing new comments!
girlfriday: We could see on the back end that comments were being made, but the front page would be stuck. This was nuts on days we had high commenting traffic, because a Cheese in the Trap episode could easily get 100 comments in the first hour, but for some people, it would look like there was no discussion going on!
javabeans: We're just so sorry about that to everyone, because we're a site dedicated to robust conversation, and our site was actively killing that conversation. UGH. I still get fumey thinking about that.
HeadsNo2:: But we have great readers, and they were super understanding! If not a little confused. But which of us wasn't?
girlfriday: The only way to help things was if we literally went into the control panel and flushed our cache manually, like every 3 minutes during a high comment period. We would actually sit at our desks for hooooours after a Cheese recap posted, just clicking "flush cache."
javabeans: We kept asking Flywheel about fixing the cache and they kept saying they would look into it, and they never got back to us! We wrote them so many emails.
girlfriday: So many emails.
javabeans: What's worse is that each site replica had to be updated manually, so it was really THREE times the clicking.
girlfriday: We lost a lot of sleep in those weeks.
javabeans: Having repeated outages was one thing, but it was their reaction to the problems that really made things take a bad turn after that.
HeadsNo2: So is that when the cancer that is Flywheel metastasized?
javabeans: We were sending lots and lots of emails, because… well, we had lots and lots of problems. And then at one point, it seemed like there was one very clear point where they just… stopped… replying to our emails.
girlfriday: THEY. JUST. STOPPED.
HeadsNo2: Seriously?
javabeans: We would send them. And have no answer. Like, ever.
girlfriday: They sure still took our money though.
javabeans: Remember a couple of weeks ago when we had a problem and sent an email to their emergency support, and… emergency just never showed up?
HeadsNo2: Wait, seriously?
girlfriday: Yes! It was like we had been black-balled.
javabeans: I actually wondered if they had a "dramabeans" filter on their incoming server that filtered us into trash.
girlfriday: I'm pretty sure that's where they put the replica sites.
javabeans: Oh, right. When they upgraded us, they gave us a more expensive plan with extra features at a lower rate because they kept screwing up. But one day, I logged in and noticed that those extra features had just disappeared. They never told us they were taking them away, just… poof. I just can't even about that.
HeadsNo2: Which doesn't make sense, because why would they do that?
javabeans: Honestly, I wondered if they were purposely going silent to push us into leaving.
girlfriday: It's like the boyfriend who's too chickenshit to break up with you, and so starts doing things to make you break up with him first.
HeadsNo2: Oh, you mean like noble idiocy, only without the nobility?
javabeans: Exactly like that. They act like a dick so you leave, only there's no sad terminal illness to justify the douchey behavior.
girlfriday: Sooooo, needless to say, we began to pack our virtual bags and look around for a new hosting service, and finally got ready to do the big move.
javabeans: Annnnnd of course, the night before we were going to move, our site crashed and we were locked out for three hours. We couldn't write news posts until 3 am, I recall.
HeadsNo2: Seriously?!
javabeans: Oh, it gets better-worse.
girlfriday: When we told Flywheel we were leaving, they said, "We were informed you were planning on migrating off of the platform. This comes as a surprise as we have not heard of any recent issues. I was hoping we could continue to work together and be partners as you grow. Let me know if we can hop on the phone and chat through things."
javabeans: *Wild, incredulous laughter.*
girlfriday: But wait, there's more!
HeadsNo2: SERIOUSLY???
girlfriday: When we were coordinating the new host with the old host to move, Flywheel wouldn't respond to our multiple requests for the necessary backup files. So we couldn't move.
javabeans: We had our entire team ready, waiting to move, and Flywheel just stonewalled us. We were literally twiddling thumbs waiting for an answer. We emailed the support line, we emailed the direct addresses we had, we called on the phone. No reply. We even had a friend of a friend of a friend contact Flywheel as a personal favor to get a reply. AND THEN DO YOU KNOW WHY EVERYTHING? DO YOU. DO YOU??
HeadsNo2: No, but I have a feeling this is gonna be good.
girlfriday: They told their team to hold off on giving us any backups of our site because they were trying to get us on the phone! To retain us! But we just wanted the backups! We kept asking for them, but they later insisted that we hadn't responded to their request for a call. Even though we didn't want a call. We just wanted to leave, okay? You can keep all my CDs!
javabeans: FLAMES. FLAMES ON THE SIDE OF MY FACE.
HeadsNo2: Oh my god.
javabeans: Ohmygod!
girlfriday: OH. MY. GOD.
javabeans: It felt like they had our baby hostage. At first, we were so scared they might retaliate or refuse to cooperate that we felt like we had to be super careful about not angering them. We wanted our baby out in one piece!
girlfriday: But at a certain point, we were like, nine fingers and nine toes is a majority of appendages! Cut and run!
javabeans: I love that one guy literally told us, "Seems things have gone south in the recent months with a new dev team and some other changes, combined with some unfortunate outages on our end. Such is hosting though."
girlfriday: Sorry we quoted your email. Such is karma though.
HeadsNo2: Burn.
javabeans: And then!
HeadsNo2: And then?!!?
girlfriday: In the end they agreed to refund hosting fees for the month of January because of all the outages… then failed to actually give us said refund. We reminded them, but they ignored us.
HeadsNo2: Are we surprised?
javabeans: No, but it's ironic considering how they suddenly became much more polite as we were walking out the door, and requested, "Lastly, I hope that we did not earn a scathing review as we tried our best to provide support and be flexible."
girlfriday: I don't think it was scathing, do you? There weren't even any four-letter words! And I know some!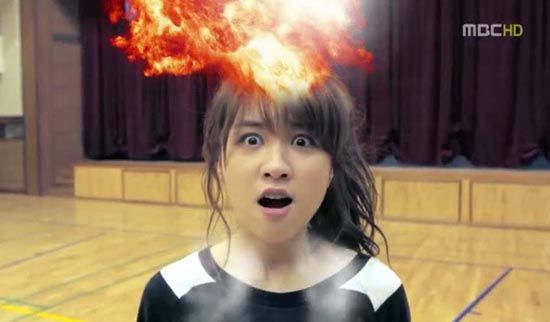 RELATED POSTS
Tags: conversation post, Odds and Ends