Betrayal, conspiracy, and bickering partners in melodrama Monster
You know, if only Monster weren't a 50-episode drama, I'd probably be all revved up and rarin' to go — the second teaser is out, and it looks intense and full of angsty performances. (Note: On desktop, the video player autoplays, so turn your sound down or get ready to hit pause if you don't want it to play. Apologies for the annoyance — MBC has been oddly restrictive about access to its Monster videos, and this was the only one I could find.)
I wouldn't say that the length is enough to kill my interest, but it does make it feel like a daunting undertaking and an extra commitment. Although I suppose that this writer pair — Giant, History of a Salaryman, Incarnation of Money, Empress Ki — is used to sprawling epic stories that unfold over time and involve lots of characters.
The drama's also released a couple new posters, and the tagline in the one featuring both leads, Kang Ji-hwan and Sung Yuri, reads, "A fateful beginning, a love that couldn't be protected." The one below tells us "Cruel reality — become a monster to confront it." On top of being young lovebirds, the couple gets entangled in the same conspiracy that claims their families and makes them comrades in arms. At least in the immediate aftermath; it looks like their lives will take differing paths that keeps them apart until they meet again as adults, when he'll have a new name and identity.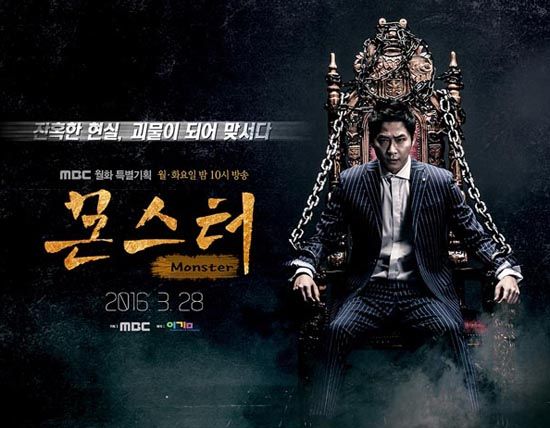 The new teaser gives us a glimpse into the backstory that sets up the central conflict of Kang Ji-hwan losing everything and coming back full of rage and vengeful intentions against those who wronged him. The preview mostly features Lee Ki-kwang playing the hero's younger self, back when he was part of a large chaebol family; we see him wearing a prison jumpsuit and being told by a sly-looking Jung Bo-seok to trust in him, his uncle and only relative. Of course, that uncle is soon issuing orders and cackling villainously while the caption reads, "A greedy deal." (Jung Bo-seok does play deliciously evil villains, so I'll be looking forward to hating him violently.)
Then Lee Ki-kwang is surprised in the middle of the night, and he says in a frightened tone that he's afraid his aunt will kill him. The caption reads, "Don't trust anybody." Someone asks, "Are you going to pay someone to do it?" Bae Jong-ok, the aunt, says, "I must find out what you're plotting."
Then Lee Ki-kwang climbs on the railing of a bridge, and his uncle says encouragingly, "Try jumping. You won't die." The teaser ends on one of the drama's taglines: "Cruel reality — become a monster to confront it."
I did prefer the former title Tyrant to Monster, but I can see why the production may have wanted to change it; the descriptions have used the word tyrant to refer to chief antagonist Park Ki-woong, a chaebol outcast who finds his way back into the fold and turns cold and cruel. Meanwhile, monster refers to the hero's identity, and it feels more appropriate to make the title about our progagonist than his enemy.
Speaking of whom, the drama is clear about Kang Ji-hwan and Park Ki-woong playing rivals, but it looks like we'll get lighter moments with them too, judging from the stills featuring them dressed in touristy Hawaiian shirts and looking like bad spies together. In the scene pictured, both characters are given a mission to undertake in order to join the chaebol corporation Dodo Group, and they'll have a bickering chemistry. Aw, do they have to be enemies? They look so cute together. Who needs revenge when you could have each other?
Monster will premiere on March 28 as MBC's next Monday-Tuesday drama.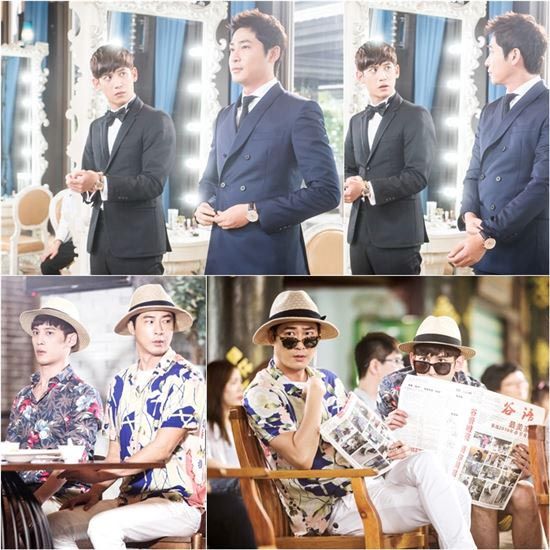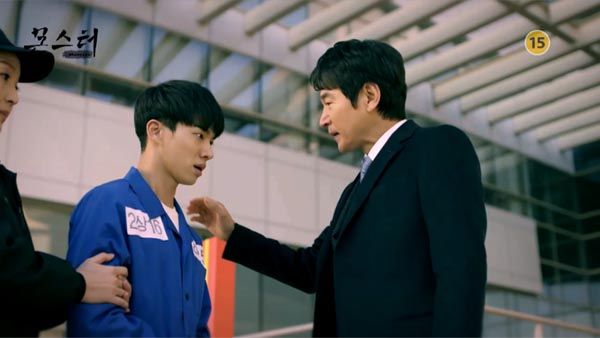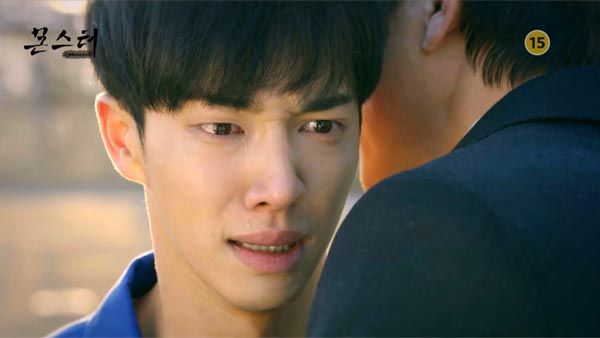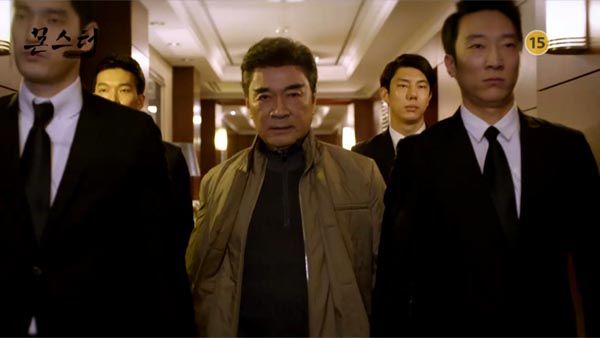 RELATED POSTS
Tags: Kang Ji-hwan, Lee Ki-kwang, Monster, Park Ki-woong, Sung Yuri