EXO's Chanyeol in consideration for MBC's Gaia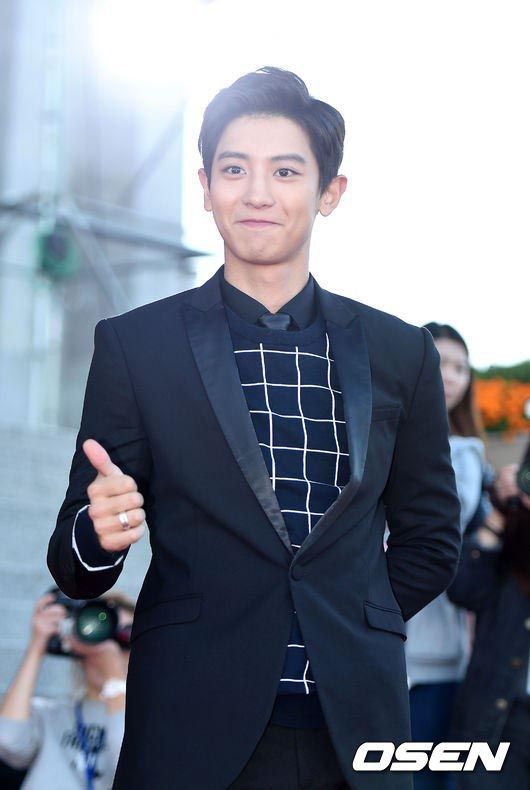 I suppose I shouldn't be surprised that a project backed by SM C&C would cast idols, so it makes sense for them to populate the project with their own stars: Gaia, the MBC drama in the works about an idol and an ordinary girl who crash-land on an uninhabited island, is courting EXO idol Chanyeol to join the project. Offers are already out to Kang Haneul (Misaeng) and Girls Generation idol Yuri (Neighborhood Hero) to star as the main couple; everyone's in consideration phase, with nobody confirmed yet.
Kang Haneul's character is described as a popular idol with a prickly personality, and Chanyeol is considering the role of his groupmate and cousin. It's not specified who will be on the island other than the main pair (early reports mentioned a whole host of fellow passengers, including managers and support staff, but current reports make it sound like it'll just be the two leads), so we'll have to wait for clarification on if we're getting Blue Lagoon scenario or something more like Lost.
I'll be honest: This isn't the casting direction I would have liked for the project, which initially drew my interest with Kang Haneul as the potential lead and Song Ji-nah attached to write (she also wrote Healer, Story of a Man and Sandglass, among others). I was less enthused when Yuri was mentioned as the love interest, and now that we've got another idol with little acting experience circling the project, I'm a little nervous about the show casting more for popularity than for acting. (It's a Korean-Chinese co-production set to shoot in China and aiming specifically for a youthful demographic with its coming-of-age youth romance angle.) But to look at the glass half-full, I'm reminding myself that the story involves idols who get stranded, so fine, why not cast some idols to play the idols.
Gaia will air as a Monday-Tuesday drama on MBC after Monster wraps its run. *waits nervously for more casting info*
Via My Daily, Sports Chosun
RELATED POSTS