Park So-dam in consideration to join Jang Hyuk in Beautiful Mind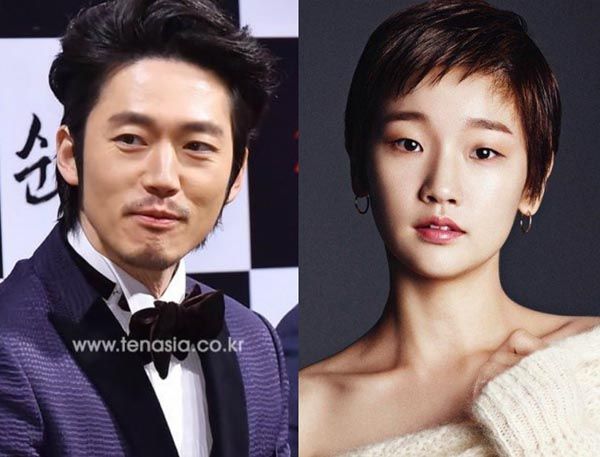 It's an unexpected choice, but medical mystery drama Beautiful Mind, which is currently courting Jang Hyuk (Master of Trade—Inn 2015) to headline, is also now considering casting 2015's It Girl Park So-dam opposite him. Both are in consideration with neither confirmed yet, but okay, I'm intrigued.
It would be quite a jump for Park to take the lead in a drama series, but not necessarily a bad move for either her or the show; she burst onto the scene and made such a splash in such a short span of time that she's being called Monster Rookie regularly by the media. She debuted in 2013 but already has more than 20 projects on her resumé, starting with small roles in movies like Scarlet Innocence and The Royal Tailor and working her way up to bigger roles in The Silenced, cute youth drama Because It's the First Time, and the dark mystery The Priests.
A Beautiful Mind features a leading man who's both a genius neurosurgeon and a sufferer of brain damage, which results in his inability to feel emotions or empathize. So he's brilliant at treating brains on one level, but totally unequipped to deal with them on another. There's no description of Park So-dam's potential role yet so I'm not ready to assume they're love interests, although we do know that love will start to open his eyes and restore his humanity, I don't know how, let's just go with it. I'm not sure how I'd feel about a romantic pairing between them, but I do find her quite compelling and would be interested to see how well they act together; she's already acted alongside a number of big names (Kang Dong-won, Kim Yoon-seok, Park Bo-young) so I think she ought to be able to hold her own.
A Beautiful Mind kicks off its central mystery after our main doc's patients begin to die, and the case brings together a neurosurgeon, a violent crimes detective, and a cardiothoracic surgeon who's also a neurology researcher. It's written by Kim Tae-hee of Sungkyunkwan Scandal and directed by PD Mo Wan-il of Dream High 2 and Sirius. The drama will follow Neighborhood Lawyer Jo Deul-ho on KBS, premiering in May.
Via Star News
RELATED POSTS
Tags: Beautiful Mind, Jang Hyuk, Park So-dam