Kim Haneul, Lee Sang-yoon confirm On the Way to the Airport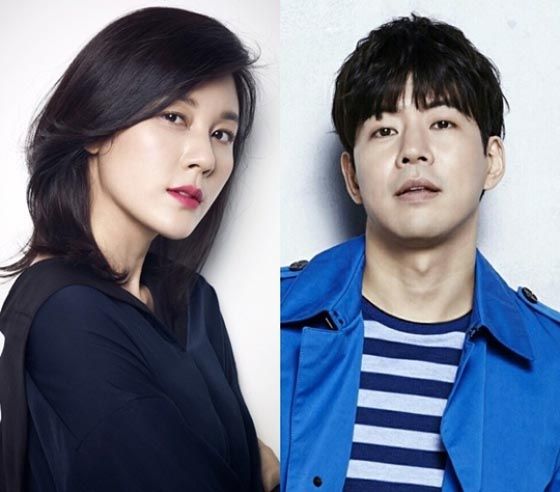 Casting is off to a great start for upcoming Wednesday-Thursday KBS romantic melodrama, On the Way to the Airport. Lovely actress Kim Haneul (Gentleman's Dignity) and dimple-cheeked man-boy Lee Sang-yoon (Twenty Again) have both been confirmed as the leads. Having seen them in their latest drama projects, I can guarantee they both have acting chops. Plus, both have experience working in dramas about forbidden love.
On the Way to the Airport explores the age-old question: Can women and men just be friends? How does marriage affect making friendships with people of the opposite sex? Kim Haneul and Lee Sang-yoon play married individuals (married to other people) who meet by fate, and become more involved in each others' lives.
Kim plays 12-year veteran airplane stewardess Choi Soo-ah who fell in love with her pilot in her earlier days and promptly got married. They now have an adorable daughter in fifth grade. Good-natured and sociable, Soo-ah is a born natural at her job as a stewardess. When not at work, she rates herself as an 85-point mom and wife. That is until she meets Seo Do-woo.
Lee has taken on the role of Seo Do-woo, who is a part-time university lecturer in architecture. He's described as a cheerful upright attractive man with a very harmonious family life until one day a shocking event occurs that throws his world into chaos.
This new drama On the Way to the Airport is set to air after Uncontrollably Fond in September.
Via DongA News
RELATED POSTS