Con artists and civil servants team up in Police Unit 38
A changeup has been announced, and now we will be able to enjoy Seo In-gook's (I Remember You) charismatic charm starting one day earlier. Although originally planned as a Saturday-Sunday drama, OCN's new cop comedy drama Police Unit 38 will now be airing on Friday-Saturday instead.
In it, Seo In-gook plays the glib professional swindler Yang Jung-do who lives with this cynical view that money runs the world. Tough-looking Ma Dong-seok who played a mobster in OCN's other successful procedural drama Bad Guys is the timid-hearted but honest and hard-working tax agent Baek Sung-il for Police Unit 38. SNSD's Sooyoung (My Spring Days) stars as his right-hand woman, the ethically-driven and morally-outstanding Chun Sung-hee.
The motto of the tax squad is: "While anyone can be born with a golden spoon or a dirt spoon, taxes should be paid by all." Unfortunately, they aren't really successful at getting tax evaders to pay their fair share at least until Yang Jung-do comes around. Yang proposes that they con rich tax evaders into paying their dues, with him getting a hefty commission. From the teasers, it seems like we're going to get a drama full of comedic caper-heist antics, which is now totally going to add a bright note to my weekends. There's even a full team of criminal specialists that will round out the unit, including a genius hacker, sexy gold-digger, bank account forger, and financial investor.
This drama really challenges the viewers to think about what is right and wrong. If you get results, do the methods that get you there matter? Do ends really justify the means? The plot actually reminds me a lot of the Japanese drama Kurosagi that starred Yamashita Tomohisa as a "black swindler" who only swindles other swindlers. Judging from his past works like Bad Guys and Vampire Prosecutor, I think that the writer for Police Unit 38 will create a thoughtful story to explore these themes.
Police Unit 38 premieres this week on Friday, June 17.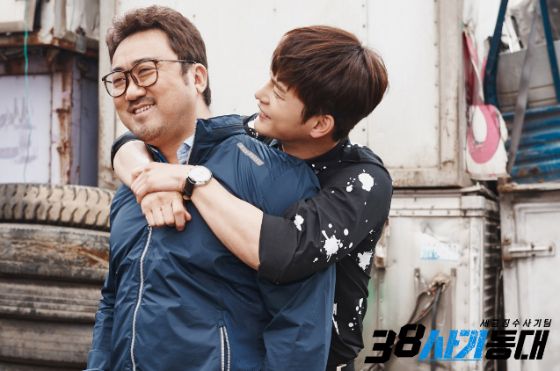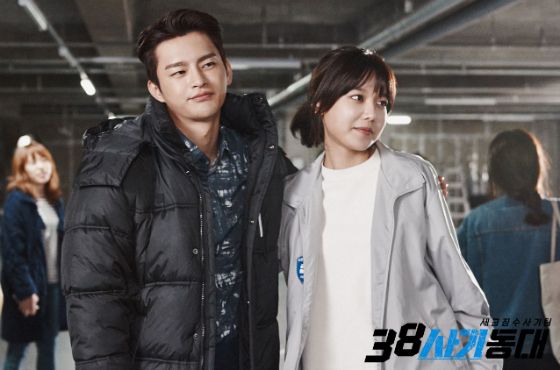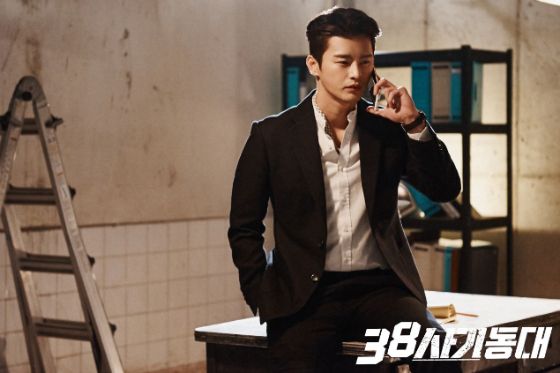 Via TV Daily
RELATED POSTS
Tags: Ma Dong-seok, Police Unit 38, Seo In-gook, Sooyoung