Lucky Romance: Episode 8
If I hadn't already fallen in love with Ryu Joon-yeol in Answer Me 1988, I surely would've fallen for him now. He makes this character so much better than what's on the page, and he makes it so that every time he's mortified, I'm mortified, and every time he swoons, I swoon. It's so immediate that I forget that the heroine often makes no sense to me whatsoever; because when seen through his eyes, she seems like the prettiest, most wonderful girl in the world, and I forget the madness of her debilitating superstition. If only he could make her forget it too.

EPISODE 8 RECAP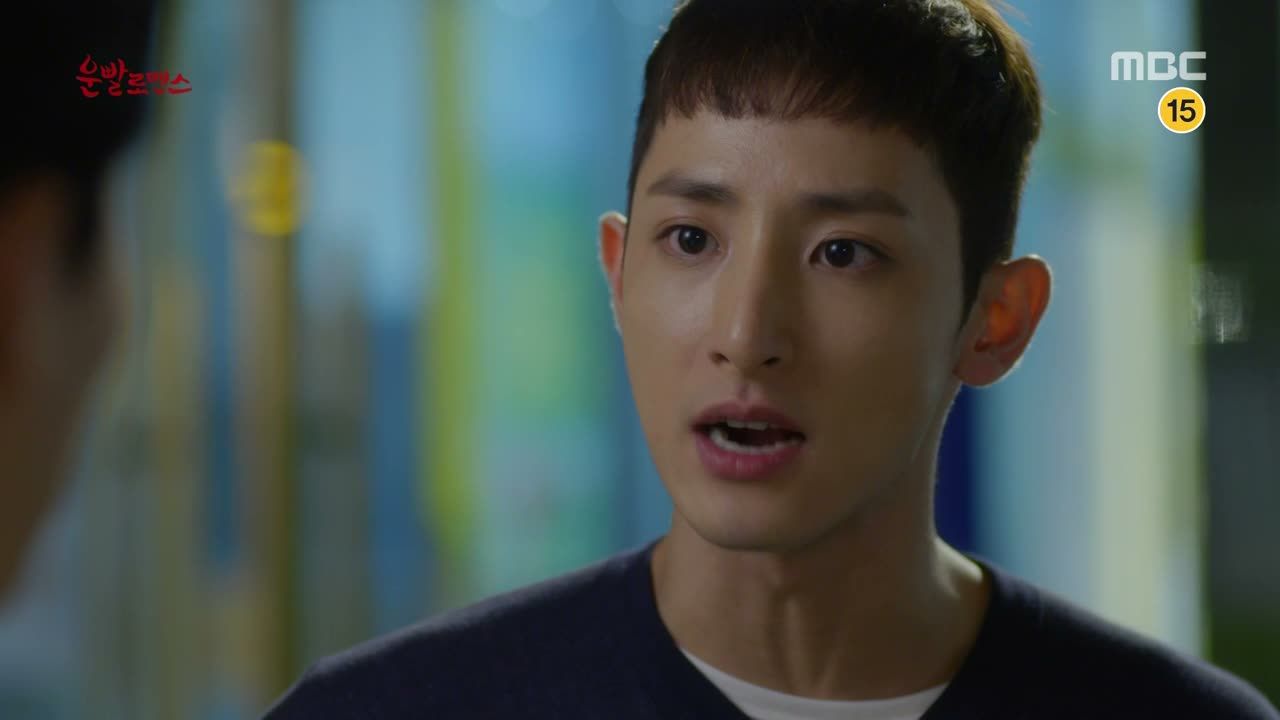 Both boys are in a panic at the thought that Bo-nui might be off somewhere trying to end her life, and run around in search of her. Gary thinks that waiting at home is best, since he has faith in his noona not to do something that extreme, while Su-ho gets angry at the mention of faith, arguing that sitting there believing something and waiting doesn't make it true.
Su-ho's anger is clearly directed towards Bo-nui, and he argues that things wouldn't have gotten so out of hand if she hadn't believed in such crazy predictions in the first place. He calls that kind of blind faith pathetic, and the boys split up to find Bo-nui their own way. I'm surprised their team effort lasted as long as it did.
Meanwhile Bo-nui is at the river looking utterly dejected, and she starts to inch forward towards the water's edge. Su-ho runs around the riverbank looking for her, and Gary waits on the roof of their apartment, trusting that she'll come home but growing nervous by the minute.
Su-ho calls the long-term care facility to ask after Bo-ra, but he can't seem to locate her either. He rereads Bo-nui's goodbye letter and argues at it: "You said you couldn't give up! You said you'd do anything to save her!"
When morning comes, Bo-nui is simply sitting by the river, lost in thought. Oh phew, she just went there to think? I was really upset at her until now.
She writes her sister's name on a piece of paper and folds it into a boat, and sets it out on the river with a request for Mom and Dad to look after Bo-ra until the end. Bo-nui promises to protect her and go with Bo-ra when it's all over. (What? So you do intend to die? I don't even know anymore.)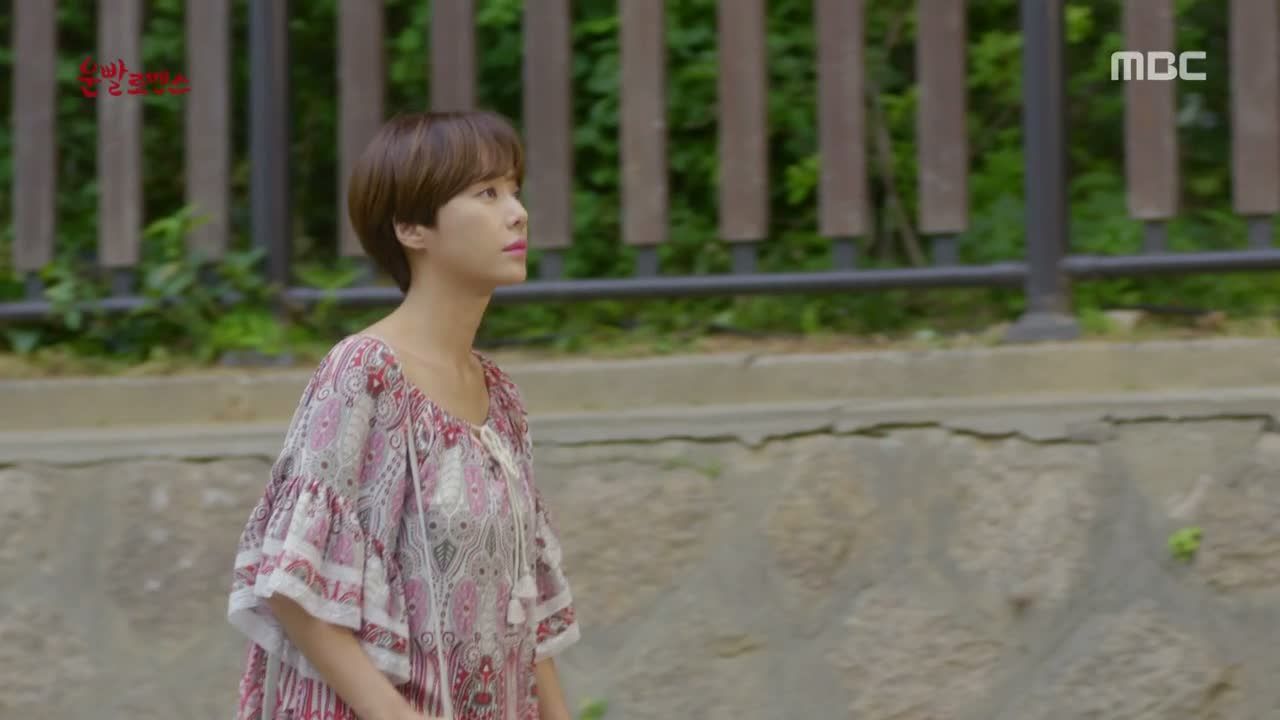 Gary comes out in the morning still waiting for Bo-nui to come home, and finds Su-ho parked outside the building doing the same thing. Su-ho is relieved when he spots Bo-nui trudging up the street in a daze, but when Gary starts to rush over to her, Su-ho stops him and suggests letting her rest. He says that it's enough that she came home, and just leaves without seeing her.
Bo-nui worries when she sees missed calls from Bo-ra's nurse, but when she calls and rushes to the hospital, she finally gets some good news for once in her life: Bo-ra's finger began twitching in the ambulance, so they turned around and brought her back to the hospital, and they're confident she'll begin to recover.
Bo-nui is ecstatic as she flutters through the hospital thanking the hospital staff, and she even stops to talk to flowers on her way out like a Disney princess.
Gary tries his best to ignore the fact that Bo-nui is ignoring all his missed calls, and tells himself she must not have seen them. He still jumps when she calls though, and Bo-nui eagerly relays the good news about Bo-ra and says she's off to do something important, not giving him a chance to say a thing.
Su-ho paces around his office wondering why Bo-nui isn't at work, and begins to have a Jekyll and Hyde conversation with himself about whether it's totally within reason for a boss to call an employee if she's late, or whether that's way too clingy and beneath him.
In the end he accidentally dials her number before tossing his phone on the couch, and dives like a madman to end the call before it picks up. The moment of horror as he realizes that the call went through? Priceless.
Needless to say, there's a lot of flailing involved. He tells himself to calm down, which he does for about two seconds until he hears one of the staffers say, "You came?" and he's suddenly leaping over furniture and scrambling for the door.
Su-ho flies out of his office like he's wearing a jetpack, yelling at the top of his lungs, "Why are you so late?!" Everyone turns to look at him, and the mailman hangs his head in apology and says there was traffic. Wah waaaaah. Su-ho's voice breaks as he tries to claim the package delivery as his, and ends up just flustered and yelling at the staff for no reason to cover up his embarrassment.
Bo-nui runs over to her fortuneteller and bear-hugs him before telling him the good news about Bo-ra. She's grateful for the miracle since she thinks she failed her tiger mission, but he tells her to think carefully about that night.
That's when Bo-nui realizes that she did technically spend the night with a tiger, and she laughs and thanks the fortuneteller. Really? I'd be pretty pissed about having gone on life-threatening internet dates for one-night stands right about now.
Bo-nui clasps his hand and thanks him sincerely, saying that she wouldn't have made it this far without him. He shoos her away gruffly, but he seems to have a soft spot for her and says a prayer for Bo-nui once she leaves.
Dal-nim worries about Su-ho and reluctantly goes down to the coffee shop to look for him. Ryang-ha doesn't miss the opportunity to tease her relentlessly about her crush, even quoting passages from her flowery diary entries about how she's always smiling at him from afar.
Dal-nim gets caught up in the moment and ends up finishing her own sentence, and then is horrified that she just outed herself as the diary owner. Ryang-ha already knew, of course, but enjoys rubbing it in. Dal-min shouts that she hates him and he returns the sentiment as she runs away from him, mortified.
Dal-nim asks Su-ho to reconsider Bo-nui's resignation and try to bring her back to the team. She tells him about her sick sister Bo-ra, which he already knows, but adds that Bo-nui has just started to overcome her Zeze jinx. Dal-nim tells him that Bo-ra's accident happened on the day of Bo-nui's employment test at Zeze, and it's only since she started working here that she's living like a normal person and not completely immersed in superstition.
By the time they return to the office, Bo-nui is there to see Su-ho, who asks her quietly where she was last night. When she says she was at the river, that just feeds into his worst fears and he gets all riled up as he asks how far she's going to go, and what he needs to do to make it stop. Su-ho: "I don't know what else you're going to do. It concerns me. You concern me, and it's making me crazy!"
That's practically a confession of love right there. But Bo-nui only sees it as anger and assures him that he needn't do anything else because Bo-ra is awake, and it's all thanks to him. She explains how their innocent sleepover was the thing she'd misunderstood to mean sex with a tiger, and he stands there numbly trying to process how she thinks he's responsible for Bo-ra getting better.
Bo-nui thanks him and says she won't be bothering him ever again, and that she'll disappear like she promised. Su-ho practically cuts her off mid-sentence: "No! Don't do that." He reaches for excuses and says that if Bo-ra's still in a semi-comatose state, her recovery could take a very long time and the hospital bills will be even higher.
He crumples up Bo-nui's resignation letter and throws it in the trash, arguing that these things shouldn't be written so lightly. She points out that she's cause for concern if she sticks around, and he counters, "Yes! So stay in front of my eyes. It's unfortunate, but my imagination is very good, so when I can't see you I'm imagining all the bizarre things that you could be doing, and I find that time very wasteful!" LOL.
And then he adds, "So always stay where I can see you." Aw, look at you, being all swoony. He forbids her from writing any more resignation letters or missing days of work, or not answering his messages. When he's finally done rambling a mile a minute, she agrees with a smile and says he's a really great tiger, and that she'll do well at work from now on. Once she's gone, Su-ho finally shows his relief over the fact that Bo-ra woke up.
Dal-nim asks cautiously if anything is going on between Bo-nui and Su-ho, and is relieved to hear that they're not secretly dating or anything. She hugs Bo-nui tightly, insisting that a day's worth of bad luck is worth it to hug her right now. I do worry about Dal-nim's impending heartbreak though, because she goes straight to her desk to write more diary entries about Su-ho's awesomeness.
Su-ho, meanwhile, is trying to work but constantly distracted by thoughts of Bo-nui complimenting him, which makes him break out in involuntary smiles. He does his best to squeeze his lips into frowniness, but he's so giddy that he can't hide it, and Ryang-ha gapes to see Su-ho looking so unabashedly happy.
Amy chooses that moment to come up to Su-ho, and Ryang-ha is even more confused to see Su-ho greet her pleasantly. He watches the two of them leave together and wonders what changed so drastically between them.
Amy brought her bike too but forgot her shoes, and angles for a ride on the back of Su-ho's bike. Urg, just take the bus! He leaves without her, but she insists on following in her stiletto heels, and then of course goes crashing down.
Su-ho brings back ointment and bandages, and Amy pouts for him to tend to her wounds. He mutters that she hasn't changed at all and always does whatever she wants, but she argues that it's the reason he liked her in the first place. She says that being concerned and worried for someone means you like them, and that she misses his constant nagging.
Her words echo in his head as he rides off, combined with Ryang-ha's surprise that he was worried about Bo-nui, and his declaration earlier that she concerned him. Su-ho is so lost in thought that he gets off his bike and fumbles when he sees that he's ridden all the way to Bo-nui's apartment.
He pushes his bike away like it's got a mind of its own, and yells at his legs for bringing him here. Heh, naughty legs. But as he's about to ride off, he wonders if Bo-nui has eaten yet, and heads out to pick up some porridge for her.
Su-ho sees Bo-nui heading home as he waits for his dinner order to be ready, and he races to meet her. But Gary gets to her first and wraps his arms around her in a hug, relieved that both Bo-nui and Bo-ra are okay. She hugs him back, and in the distance Su-ho glances down at his porridge dinner with a long face and rides off.
Gary brings Bo-nui a cake and she makes a wish for Bo-ra's recovery and for Gary to find his father. He asks if she wants to go see Bo-ra together, but she says she has to be extra careful (to keep her bad luck away). Gary asks if everything is over with that tiger, and is happy to hear Bo-nui say it is.
At work the next day, Bo-nui greets her co-workers with their own personal jars of salt, and Su-ho is disgruntled to overhear the others ask if Bo-nui is dating someone because she looks so happy. It's salt to his wound when he learns that Bo-nui is going alone to Gary's first shoot for the video game, at Gary's request.
Su-ho acts totally put out to be given a jar of salt, but he gives it a home on his desk next to his cactus while muttering, "She just smiles at everybody!" He grumbles that nothing ever goes according to his plans, and sighs when he can't even get rid of a popup ad for "proof that a man is in love."
Gary is terrible on his first shoot for the virtual reality video game, which includes virtual dates and other activities beyond tennis. It's not until Bo-nui gets up to interact with him behind the camera that he loosens up and is able to deliver lines like, "You're pretty," and mean it. At the back of the room, Su-ho enters quietly and frowns deeper and deeper the more Gary smiles at Bo-nui.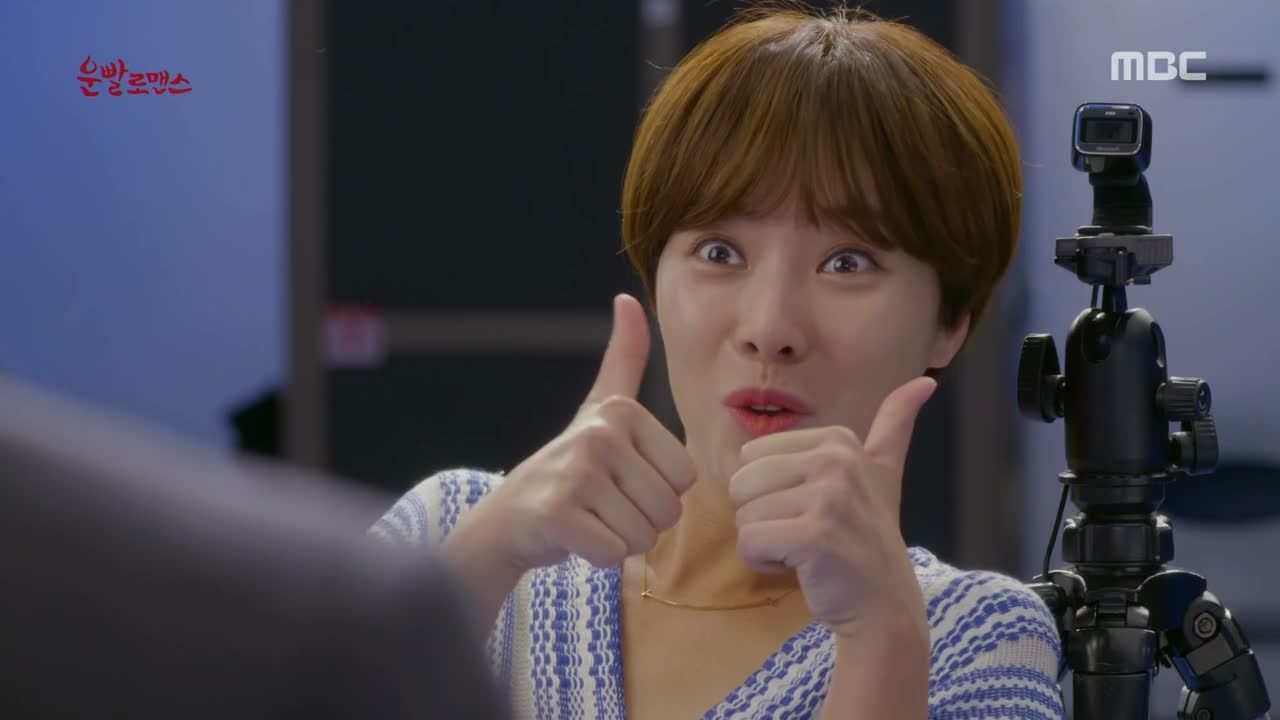 During a break, Bo-nui reads Amy's fortune, and Amy is disappointed to learn that in olden times she would've been considered a bad woman based on her fortune. Bo-nui assures her that nowadays she'd be considered pretty and popular. Amy is relieved and grumbles that Gary and Su-ho don't see that, and she mentions to Bo-nui that she and Su-ho knew each other long ago.
Bo-nui already knows and refers to it in terms of fate, which Amy likes—she says she and Su-ho must be fated to reunite after all these years. Bo-nui looks a little subdued as Gary guesses that Amy made up with Su-ho because she seems happy.
When they return to set, Su-ho is there, and Amy assumes that he came to see her. Bo-nui just watches as Amy points out the bandage he put on that she refuses to take off. The director asks Bo-nui to be a stand-in for the date portion of the video, but before they can start, Su-ho walks in front of the camera and says they can't use Bo-nui—she's their programmer and has to collect the footage. Amy asks who's going to be Gary's virtual date then.
Cut to: Su-ho slinking his arm into Gary's and going on a date walk, complete with snuggles. Hahahahaha.
The director asks for a back-hug and Su-ho gets hilariously into the role, posing suggestively for the camera with Gary's arms wrapped around him. Best date ever. Bo-nui takes pictures and smiles at the shots she gets.
After the shoot, Amy wants to get drinks and Gary wants to split up so he can be alone with Bo-nui. So of course Su-ho puts a stop to all the fun by declaring that Bo-nui has to turn in all the footage they got by tomorrow morning. I can't even describe the awkward and funny maneuvering he does to get away from each of them before they can argue.
That night, while Bo-nui pulls an all-nighter, Su-ho finds himself smiling at just the memory of Bo-nui smiling earlier that day, and he's so shocked at his own behavior that he goes to the internet and searches "when a man likes a woman." Hee.
He finds a list of behaviors that indicate if a man likes a woman, and the first is being curious about her. Su-ho: "Well OF COURSE I'd be curious when she causes all those accidents and walks around with salt bottles!" The second is that he keeps looking at her even when she's not there. Su-ho: "I open my door and her seat is right there!"
The third indicator is a shaky voice, and he scoffs, "Shaky voice! My voice isn't shaking at a-a-a-a-a-llllll!" It continues this way all the way down the list, until the last one says he's purposely denying his curiosity and interest, which he argues isn't denial since he's not interested. Uh-huh.
The next morning, Bo-nui catches Su-ho trying to close the elevators doors before she can get on, though he denies that too, thinking he can just quietly press the open button after the fact and make it true.
When they get to the office, the whole staff is running out because one of the team members has been drinking that Miracle Water that Bo-nui's ex-boss brought over, and is sick from it. Bo-nui blames herself again, but Su-ho yells at her to stop doing that.
Gary and Amy come by for an interview about Gary's life for the game, but things come to a screeching halt when Su-ho presses for family background information. Gary doesn't want to include any family stuff, but Su-ho harps on the matter pretty obtusely, until Amy has to ask for a break.
Amy assures Gary that she'll protect him from having to reveal any family information, like she's always done. And that's when Gary finally tells her that the real reason he came to Korea was to find his father. He just doesn't want the game to include what a hard life his father had and what a bad son he's been.
Su-ho doesn't see why Bo-nui is mad at him over this, and argues that the reason why everyone was excited about their game idea was the chance to peek behind the curtain of Gary's private life.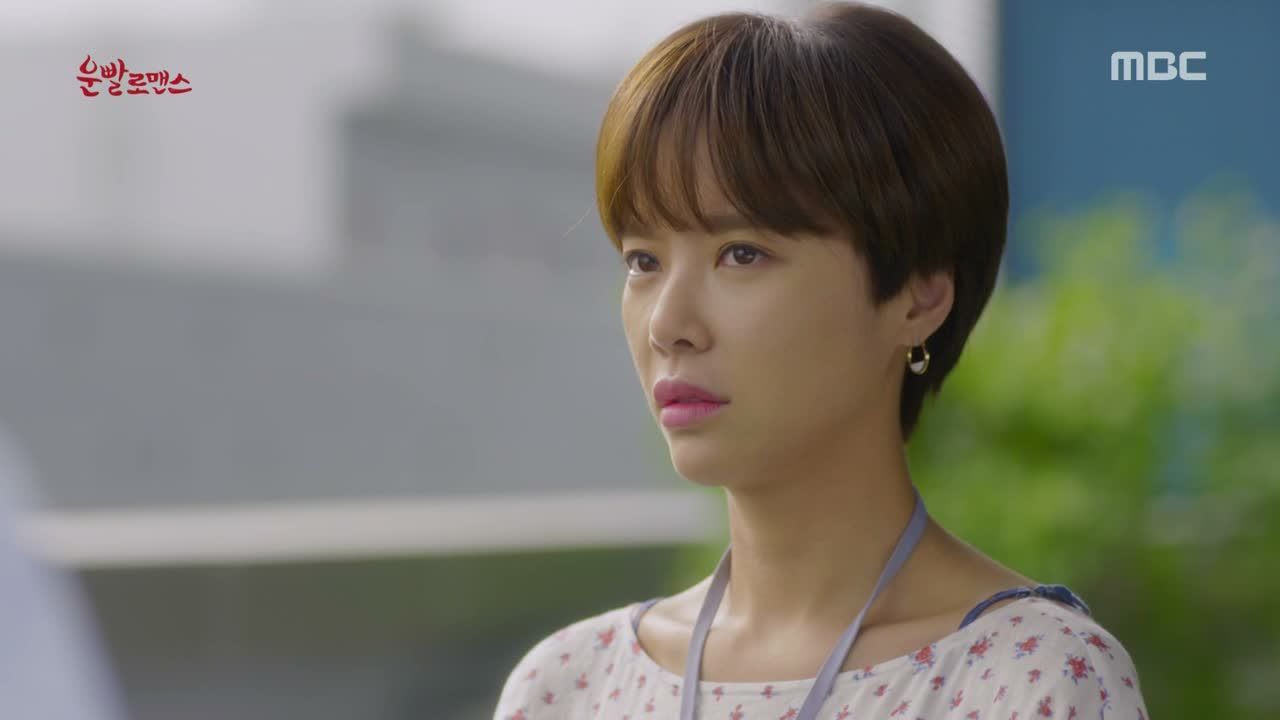 Bo-nui argues that Su-ho doesn't answer his mother's calls either, and lets it slip that the talisman she stuffed in that book was from his mother. She also alerts him to the fact that his father was injured recently, and points out how she wouldn't care if her parents bugged her or hated her—she just wishes they were alive.
She says that there's plenty of story in Gary's life without family history, and Su-ho asks if she's asking as Gary's friendly noona or as the person working on the project, and then decides he'd rather not know the answer.
Su-ho's dad discovers that one of his precious carp juice boxes has gone missing, which Mom has stolen to give to Chicken Ajusshi Oppa. Su-ho hems and haws before calling Mom, and she wonders if something is wrong since he never voluntarily calls her. He just asks if everything's okay and asks to speak to Dad, and Mom has to lie that he went out so that she doesn't get caught flirting with her old flame.
When Bo-nui is yet again the first thing Su-ho sees when he comes out of his office, he decides that she's a bug in his system. He thinks to himself, "It's because she's a bug that I want to catch her, and because she's a bug that I want to fix her. That's it."
Ryang-ha sees him lost in thought and offers him a choice between a dark coffee drink, which he calls the femme fatale, and a sweet drink, which he calls a fresh bit of luck. Su-ho isn't paying attention at all, but absently sticks his straw in the sweet one.
Su-ho chases Bo-nui down and tries to stop her from going to see her old boss, who's sure to try and get more money out of her. She's very forgiving of her old boss though, and Su-ho pouts that she's so nice to everyone else, but always nagging him to call his parents or be nicer to people.
She tries to explain why she's forgiving of her boss, but Su-ho is so enraptured by her face that he doesn't even hear her. He just openly gapes at her and has this Big Revelation right there in front of her, which she ignores entirely before walking away.
He stumbles around with his hand over his heart, wondering if his rapid heartbeat is stress-induced. In the process, he discovers Mom waving goodbye to Chicken Ajusshi, when she'd clearly said she was at home.
Bo-nui meets her old boss at the chicken shop, and buys him a meal when she notices how hungry he is. He's been conned again, but that's no surprise.
Ryang-ha teases Dal-nim some more by offering her the drink Su-ho left behind, and he gleefully mocks her lovelorn reaction. Poor Dal-nim.
That night, Su-ho goes to the chicken shop, but Ajusshi has closed for the night. He's in line to get the latest gadget, and one of the Zeze team members notices that Chicken Ajusshi is friendly with a CEO of an IT company.
Su-ho gets up in the middle of the night and just laughs when he sees Bo-nui sleeping on his floor, just like the night she stayed over. He must be used to the visions by now. He peers down at her, completely smitten, and then wakes up on the floor in the morning.
He swears he went to sleep in his bed last night, though he clearly spent the whole night in Bo-nui's spot.
He goes to her house first thing in the morning, and it cracks me up that he has trouble just exiting his own car. He is such a spaz. Bo-nui is surprised to see him, and Su-ho just walks up and asks where she's going and what she's doing, and says that he was just passing by. Smooooth.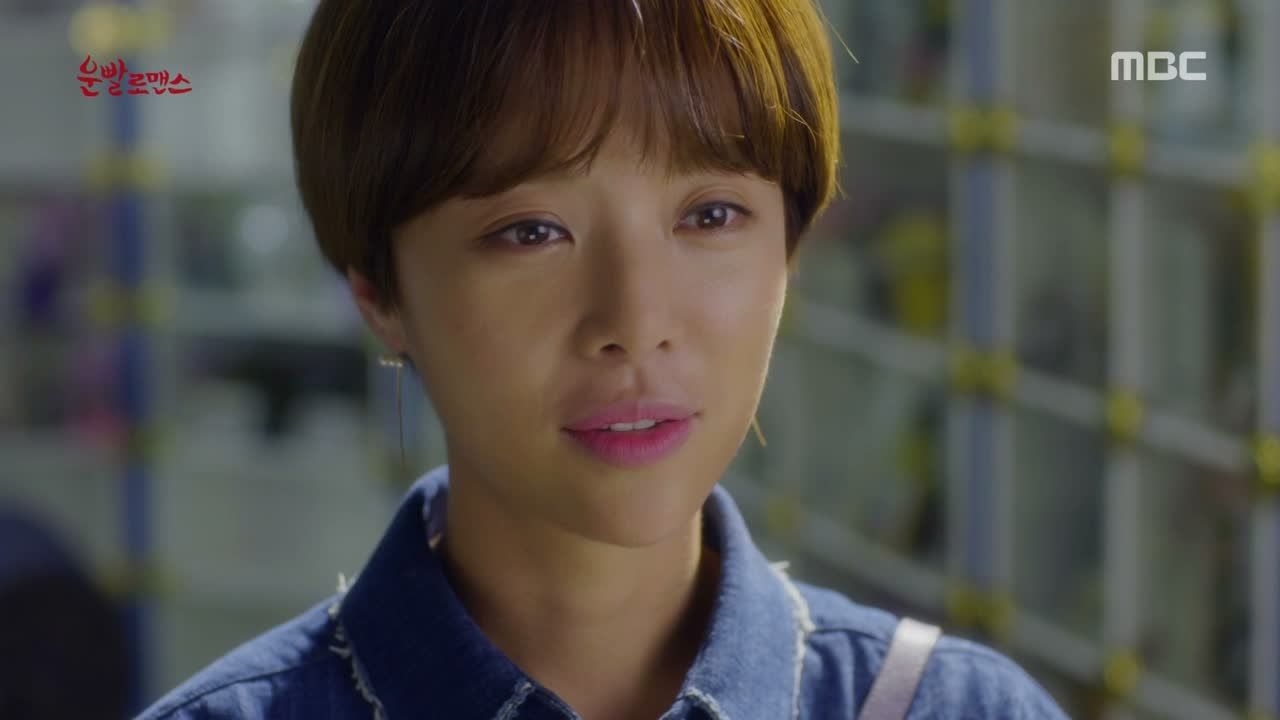 She continues on her way, until Su-ho just finally stops playing it cool and asks again where she's going. He takes her to the cemetery to see her parents, and stands by as she thanks them for watching over Bo-ra and gives them the good news.
On their way back, Su-ho asks about the song she always hums, and she says that "Sad Fate" was her parents' favorite song. He doesn't get why she doesn't have pictures of her family if she misses them that much, but Bo-nui explains that she is her family's sad fate, and that her bad luck is the cause of all their misfortune.
She says that it's okay if she never gets to see Bo-ra again; she'll be happy just watching Bo-ra's shadow if it meant she could be healthy. Su-ho now seems to understand her overwhelming guilt complex about her sister and her parents, and drive her to the hospital without a word.
He leads her down the hall towards Bo-ra's room, and when Bo-nui hesitates, he reminds her that she called him her talisman. She knows he doesn't believe in that stuff, but he argues that she does, so he'll be her talisman so she can go inside.
With that, he stands behind her and puts his hands on her shoulders, and she gains the confidence to go inside Bo-ra's room. They slowly walk through the door and Bo-nui refuses to look, but Su-ho prods her to open her eyes.
She's overcome with tears at the sight of her sister, and Bo-ra's hand even twitches when Bo-nui reaches out to her. Su-ho makes sure to keep a hand on her shoulder the whole time, and Bo-nui happily tells Bo-ra to wake up because she can come see her now.
He leads her back out and shows her that everything is still okay. Bo-nui just bursts into tears and thanks him, and he pulls her into a hug. Su-ho: "Tell me whenever you want to see her. I'll come with you."

EPILOGUE. When Su-ho was doing his internet research on "when a man likes a woman," he scrolled down to the end of the page of telltale signs, where it said that it didn't matter if you're denying that all these things are true, because if you imagined all of the above in relation to one woman, you've already fallen for her. He gasps.

COMMENTS
He WOULD need an internet quiz to tell him that he's in love, right? I'm surprised he didn't find one with more math involved, like the number of hours spent thinking of her, divided by the hours spent doing other things, minus the time spent sleeping. It seemed fitting when he called her a bug in his system, like a computer virus he could catch and kill, not knowing how far gone he already is. Su-ho's denial and discovery made this a really enjoyable episode, because while we knew he liked her, it was so fun to watch him wrestle with the feelings and come to terms with the real root of his obsession with all things Bo-nui.
Granted, a lot of things about this show still bug me, like the flippant way we're just going to gloss over the fact that Bo-nui spent a month throwing herself at strange men and putting herself in harm's way over a semantic misunderstanding, and how she seems not to care at all that she went through ALL of that horribleness with skeevy dudes when the fortuneteller could've just TOLD HER from the start to have a sleepover and hold a tiger's paw. I mean, WTF, old man.
I just wish that Bo-nui were a little more sensible and levelheaded, and that she looked out for herself in a basic way. But her guilt and self-loathing is really, really unhealthy, and I spend most of the time just thinking, She should really go see a therapist about that! Preferably one that doesn't make her think that everything that goes wrong in the universe is her fault. But the romance works because Su-ho is trying his damnedest to be that influence on her, because he genuinely cares about her well-being and her happiness. It would be nice if she thought more of herself too, but I'm hoping that will rub off on her the more time they spend together.
It's a big step for both of them when he offers to be her talisman so she can see Bo-ra, because he doesn't believe in that stuff and hates perpetuating her faith, but is willing to play along so she can see her sister. It's not a huge sacrifice, but it is a compromise for them, and it opens the door for her to start trusting someone and letting herself get close to people. Most of the time Bo-nui seems extreme and completely illogical to me, but I do get her fear on a base level (maybe just not the way she deals with said fear), and there's just something very protective and admirable about Su-ho pushing aside everything else to just stand behind her so that she feels safe and unafraid. It's not a show that runs very deep, thematically speaking, but I appreciate that Su-ho has decided that if he can't get her to give up on her faith, he'll get her to put her faith in him.

RELATED POSTS
Tags: Episode 8, featured, Hwang Jung-eum, Lee Chung-ah, Lee Soo-hyuk, Lucky Romance, Ryu Joon-yeol