Han Seok-kyu offered SBS drama Romantic Doctor Teacher Kim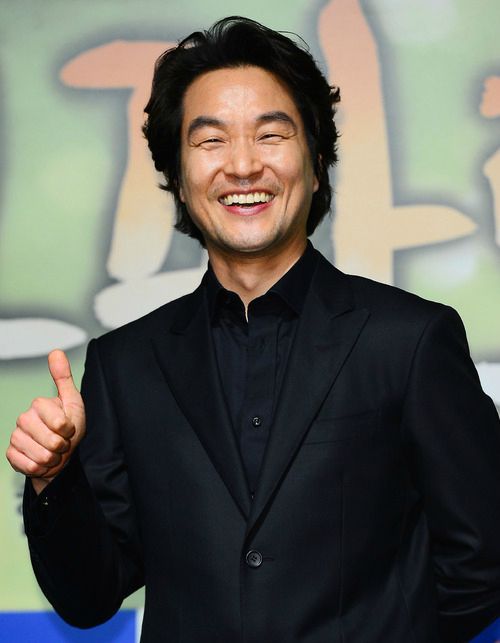 Upcoming SBS medical melodrama Romantic Doctor Teacher Kim is in the middle of casting phase, and it's been reported that veteran actor Han Seok-kyu (Secret Door) has received an offer for the titular role. This drama will take a humanistic perspective on the values driving the modern medical society. It tells the story of a man who became a doctor to outdo a competitor and a woman who became a doctor to win recognition from someone. When they meet Teacher Kim, their lives change and they come to understand the real meaningfulness of their work.
Han Seok-kyu is up for the role of Teacher Kim, whose real name is Boo Yong-ju. He started off as a brilliant rising star in his field, being the first Korean triple board certified surgeon, with a reputation as having the "hand of God." However, one day he just disappears. He relegates himself to a secluded lifestyle, and now lives as the resident neighborhood old geezer/quack doctor.
I can totally see Han Seok-kyu as the warm-hearted wise mentor, although in his last small screen project Secret Door, he played a very convincing paranoid jealous king. I'm assuming there's going to be a great background story or traumatic event associated with Teacher Kim's sudden decision to give up his bright medical career, maybe some sort of moral dilemma that causes him to shy away from his calling. Without a doubt, Han Seok-kyu has the acting talent to display the emotional depth required to play such a complex character. So let's keep our fingers crossed.
If Han decides to accept this role, it'll be his first medical drama. It looks like the production team is going very carefully about casting on this project, trying to aim for talent as well as star power. For example, last month, they offered Im Soo-Jung (Time Renegade) a role as the main lead, but unfortunately, she turned it down.
Romantic Doctor Teacher Kim starts airing after upcoming SBS sageuk drama Scarlet Heart: Goryeo finishes its run.
Via MBN
RELATED POSTS
Tags: Han Seok-kyu, Im Soo-jung, Romantic Doctor Teacher Kim