Kyung Su-jin up for sports campus drama Weightlifting Fairy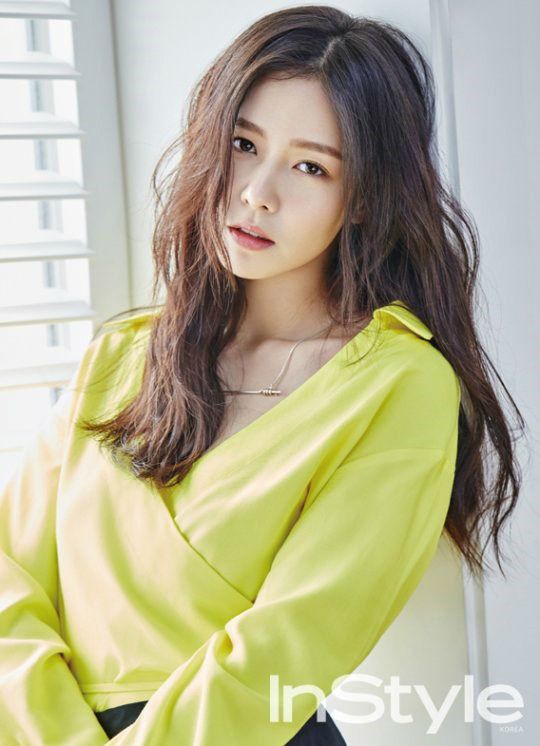 Ah, how I wish she were the lead. I really adore up-and-coming actress Kyung Su-jin (Bluebird's House, Plus Nine Boys), who has a natural charm about her and a warmth that comes across onscreen. She's been steadily working her way up with supporting roles (Secret Love Affair, Shark) and is currently considering an offer to join MBC's new sports campus drama Weightlifting Fairy Kim Bok-ju, alongside Lee Sung-kyung (Doctors) and Nam Joo-hyuk (Cheese in the Trap). No one has been confirmed for the series yet, which is due to air as a Wednesday-Thursday drama this fall.
The new coming-of-age series comes from the writer of hilarious comedies Oh My Ghostess and High School King of Savvy, and the PD of A Daughter Just Like You. It's set on a college campus full of Olympic hopefuls, and tells the story of a female weightlifter, a character inspired by Olympic gold medalist Jang Mi-ran.
Lee Sung-kyung is up for the title role, weightlifter Kim Bok-ju. She was named after a soju brand by her weightlifter father and has been physically strong her entire life, but she's really just a shy, insecure girl with a fragile heart, and the drama will be about her discovering love for the first time. Nam Joo-hyuk is up for the role of a naturally gifted swimmer, though he's held back by his own trauma that began when he made a false start at his first big international competition and got disqualified.
Kyung Su-jin is considering the role of a rhythmic gymnast who won a silver medal at the Asian Games at the age of eighteen, and has since held the top spot in her sport in Korea. She's an overachiever under constant stress about her developing figure, and the psychological pressure gets to be so much that she breaks up with her boyfriend, and later comes to regret it. I hope she's a likable and well-rounded character, because I don't want to see Kyung Su-jin wasted on just your standard dramaland mean girl. Seriously though, I don't know how anyone could endure that kind of body stress without turning a little mean.
Weightlifting Fairy Kim Bok-ju will follow Shopping King Louie (after W–Two Worlds) in November.
Via IS Plus
RELATED POSTS