Ha Jung-woo to redefine immigrant experience in Koreatown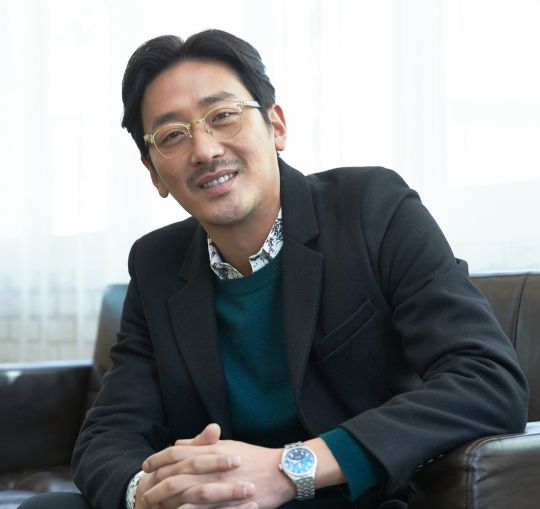 It's like seeing a beautiful rare butterfly when someone can make a successful crossover career in acting and directing, and Ha Jung-woo (Agasshi) is steadily on his way to doing just that. The acclaimed Chungmuro veteran actor made his debut as a director in 2013 with screwball comedy Rollercoaster, followed up by the period film Chronicle of a Blood Merchant. Yesterday, he announced during a press conference that he has started to work on his third directorial project, Koreatown.
As of yet, the main filming location is undecided. However, Ha is thinking of setting the film in either Los Angeles or Hawaii, due to their large thriving Koreatowns. The plot is about a Korean-born man whose origins are rooted in the underground criminal world. The movie takes place years later when he has already transitioned into a completely new identity as a wealthy company CEO abroad. He uses his accumulated wealth and power to buy a farm and a university to live a legitimate life with his only daughter, when one day, his past comes back to catch up with him.
While Ha Jung-woo's past directorial projects may not have been resounding commercial successes, no one can say that they lacked star power. The man has some serious connections; talented actors like Ha Ji-won, Sung Dong-il, and Jung Kyung-ho have all been a part of his projects largely due to his persuasion. I think this says a lot about Ha Jung-woo as both an actor and a human being, because it's a clear sign that a person has gained respect in their field when the leaders in it are willing to trust and take a risk with them. 
Lee Kyung-young, Jo Jin-woong, Ma Dong-seok
For Koreatown, Ha Jung-woo has revealed that he has already asked senior actor Lee Kyung-young (D-Day) to play the lead role. Ha has also been in talks with Jo Jin-woong (Signal) and Ma Dong-seok (Police Unit 38) to serve as Lee Kyung-young's right- and left-hand men respectively. It's very possible they'll confirm as they've both had history with Ha. They both acted with him in Kundo: Age of the Rampant, and have played small roles in his previous directorial works.
According to an interview with Ha Jung-woo, Koreatown is still in its early planning stages. As he and the other actors who have expressed interest in joining him have other commitments, Ha believes production probably won't start until 2018. 
Via Daily Sports
RELATED POSTS
Tags: Ha Jung-woo, Jo Jin-woong, Ma Dong-seok