Park Eun-bin to take leading role in weekend MBC drama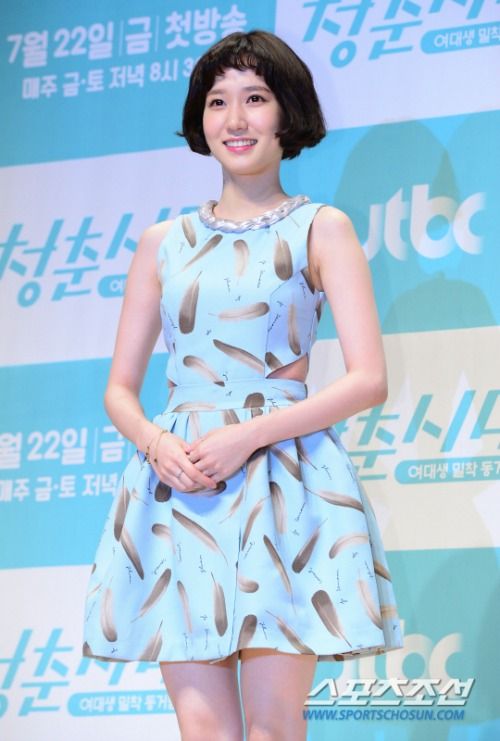 Actress Park Eun-bin (Age of Youth) will take a leading role in the new MBC weekend drama Father, I'll Take Care of You, the drama that previously cast Lee Soo-kyung (My Little Baby, Let's Eat) and Kim Jae-won (Hwajeong, Scandal).
Father, I Will Take Care of You is about an empty nest couple eager to finally live their life after raising four children only to have all four of them return to the nest at the same time. These selfish siblings who have only known themselves will rediscover the love they have for each other and their precious parents.
Park's character is named Oh Dong-hee, an assistant writer bound by her slave-like contract. Her life has been replete with regret and suffering due to a terrible secret she's harbored for twenty-six years while living under her brother's shadow. Even though she's tied down to her job, Dong-hee encounters new people at work who allow her to open her eyes to love again.
Due to Park's superb performance in the currently airing JTBC drama Age of Youth, she has already landed a new starring role, which will require her to deliver a mature portrayal of an adult woman, after growing up as a child actress and playing a number of youthful characters (Legend, Iron Empress, Queen Seon-deok, Operation Proposal).
This project will be written by Cho Jung-sun, whose previous works include Golden Era of Daughter-in-Law, Sons of Sol Pharmacy, Goddess of Marriage, and Twinkle Twinkle My Heart.
Father, I Will Take Care of You will air in November after Flower in Prison ends.
Via SportsDaily
RELATED POSTS
Tags: Father I'll Take Care of You, Kim Jae-won, Lee Soo-kyung, Park Eun-bin