The forecast looks sunny for Jealousy Incarnate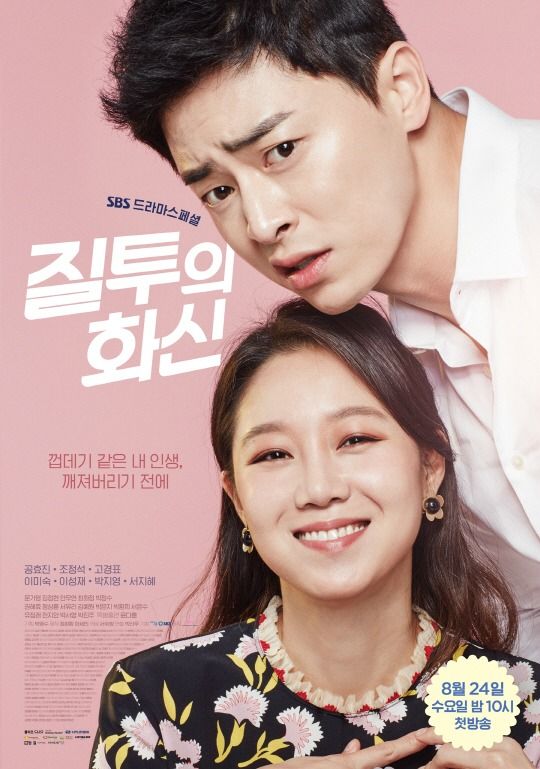 It looks like we're in for a cute, sunny romance in SBS's new Wednesday-Thursday rom-com Jealousy Incarnate, unless you're Jo Jung-seok (Oh My Ghostess), that is, in which case you're in for a little karmic retribution in the form of petty jealousy. Gong Hyo-jin (The Producers) stars as a weather forecaster who has gotten over a longtime one-sided crush on rising star anchor Jo Jung-seok, just in time for him to start liking her back and getting huffy about it. An entire drama where the petty jealous hijnks are the main course? I could get down with that.
The new series from the writer of Pasta and Miss Korea is a workplace drama about a broadcast news staff. Gong Hyo-jin plays a scrappy underdog weathercaster who has nothing to recommend her except her dogged work ethic. She got her start as the background model on a home shopping show, where she never got to speak a word on camera, but learned all the speech skills of the MCs while demonstrating products in the background. She parlays that into a job as a weathercaster, and has her sights set on making it all the way up to the evening news desk as an anchor.
Jo Jung-seok plays the macho anchor she had a crush on when she first joined the news team. He's proud and competitive and knew that Gong Hyo-jin liked him, but he never gave her the time of day. She nursed the one-sided love for years, but then three years later he returns from a long-term assignment abroad, and the tables are totally flipped: Gong Hyo-jin now has a crush on his best friend, third-generation chaebol Go Kyung-pyo (Answer Me 1988), and he's left out in the cold nursing a belated crush on her. Muahaha. Payback's a bitch.
Co-starring are Seo Ji-hye (Punch) as a successful anchor, Lee Mi-sook (Rosy Lovers) as the team's sunbae anchor, and Park Ji-young (Tears of Heaven) as the department head and everyone's boss. Lee Sung-jae (Mirror of the Witch) plays a chef who romances both Lee Mi-sook and Park Ji-young.
Clearly two-timing is the name of the game in this drama: The posters call it "a two-timing romance that triggers basic instincts." In the latest teaser, Gong Hyo-jin's character gets belittled at every turn for being worth only sixty seconds of airtime, and she meets Go Kyung-pyo on a flight where he says he's a fan even though she always predicts the weather wrong, heh. She runs into Jo Jung-seok and tells him that she's done pining over him now, which naturally starts to bug him. See, you always want what you can't have! I think I'm going to enjoy his karmic downfall.
Jealousy Incarnate will be a 24-episode Wednesday-Thursday drama, and it premieres August 24.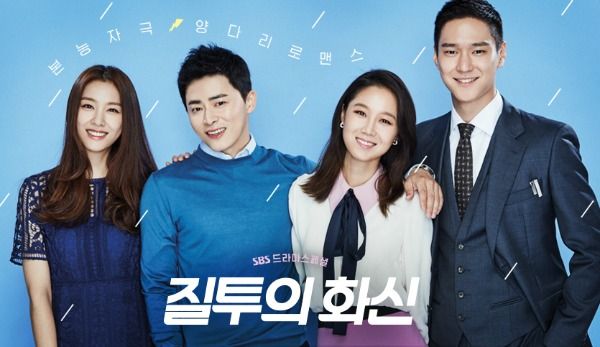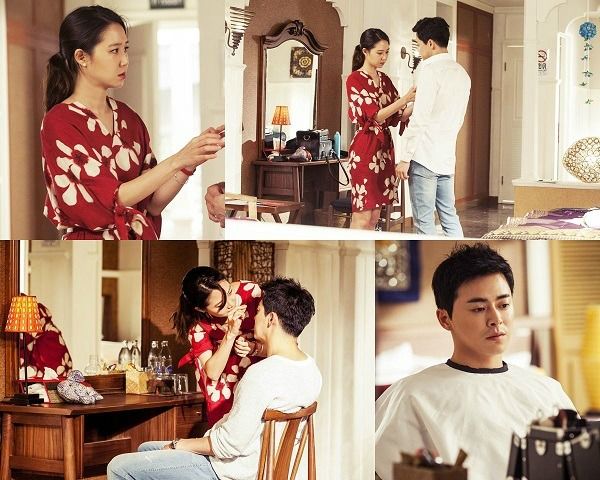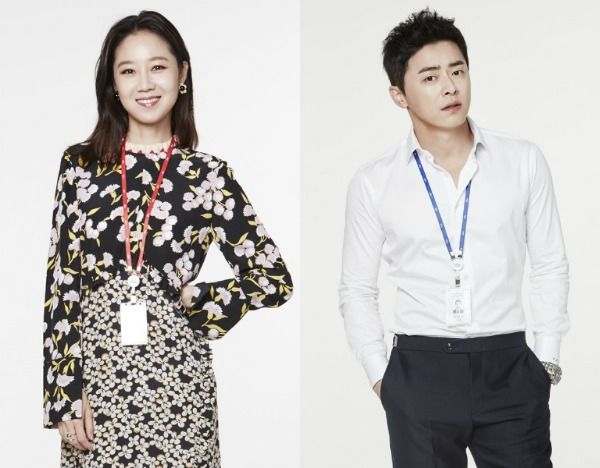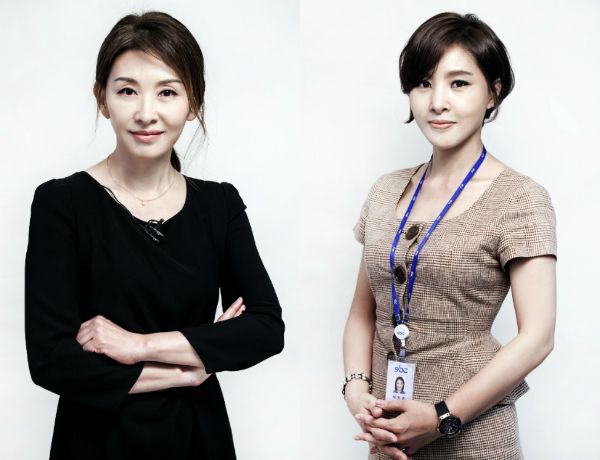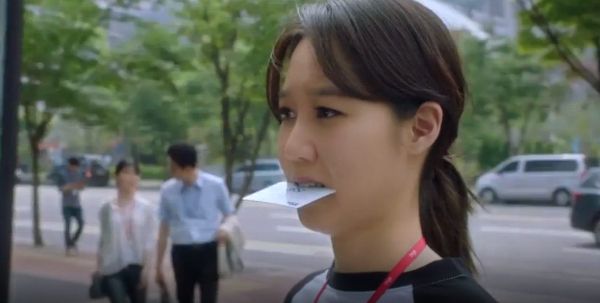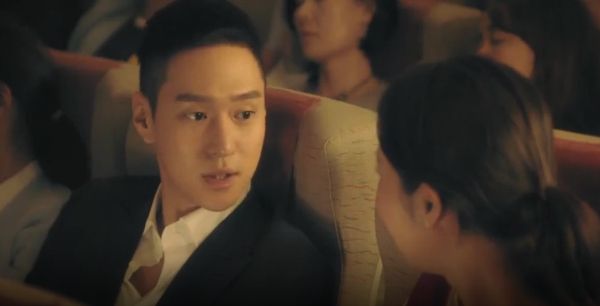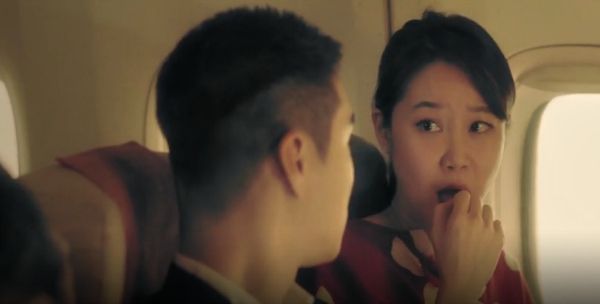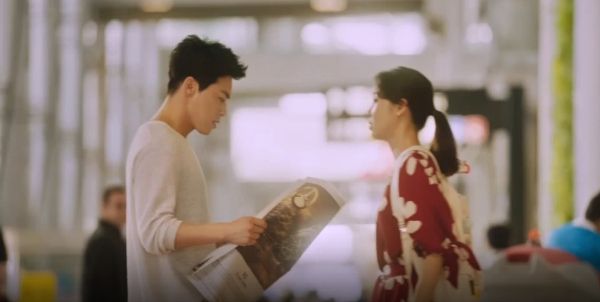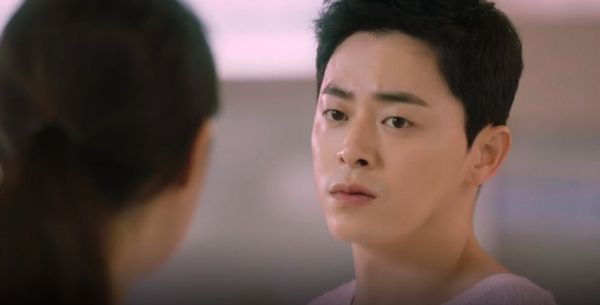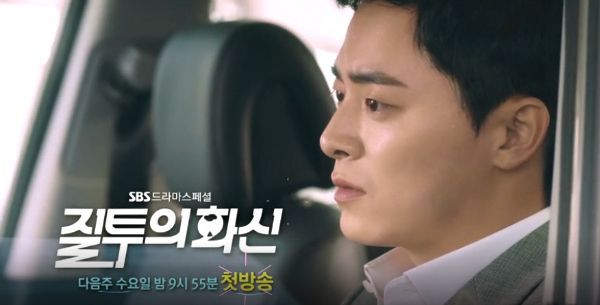 Via SBS FunE
RELATED POSTS
Tags: Go Kyung-pyo, Gong Hyo-jin, Jealousy Incarnate, Jo Jung-seok, Seo Ji-hye