Bae Doo-na considers drama comeback in OCN thriller The Voice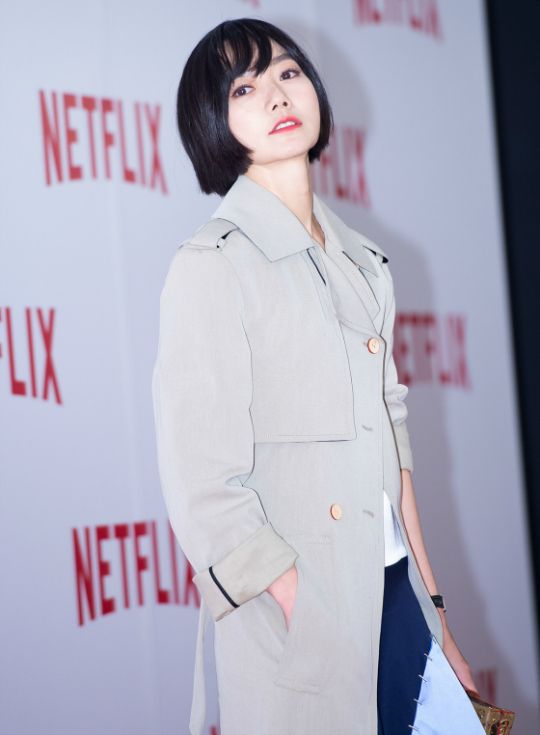 If there's one recent trend in dramaland that makes me happy, it's the one bringing all of Chungmuro's leading ladies back to the small screen. Bae Doo-na (Tunnel, Jupiter Ascending) is the next film actress considering a drama comeback — she's been offered the leading role in the new OCN series The Voice and is considering it, though her reps say it's one of many possible projects she's eyeing. Bae Doo-na has spent recent years splitting her time between Hollywood films, Korean films, and the Netflix series Sense8, and her last domestic TV show was 2010's Gloria.
It's good news on many fronts if she signs on, because OCN has stated that they'll be diverging from their usual male-centric shows with The Voice, which will be told from the heroine's point of view. Bae Doo-na certainly has the film and television experience to carry a drama on her shoulders, and more importantly she'll be believable as a badass cop, which makes me look forward to the show.
The new crime thriller is about the police officers who work at the 112 emergency call center, the first-responders who know just how important the golden time immediately following a crime is. When a serial killer starts murdering the lead characters' family members, it sends them off on a harrowing investigation, where they'll discover just how important their jobs are.
Bae Doo-na is being courted to play the call center team leader, a top graduate from the police university with an unaffected and tough personality. She's a character who gets underestimated because of her cute appearance, but can beat most men with her hapkido and taekwondo skills. She has a stronger stomach than most men too, and also happens to have perfect psychoacoustics (which I'm sure will come in handy at the call center, whadduya know). It sounds like a good actor-character match, so fingers crossed.
Bae Doo-na is currently shooting Season 2 of Sense8. The Voice is planning to start shooting in October, and is being considered for either a late 2016 or early 2017 broadcast on OCN.
RELATED POSTS
Tags: Bae Doo-na, cable programs, Voice